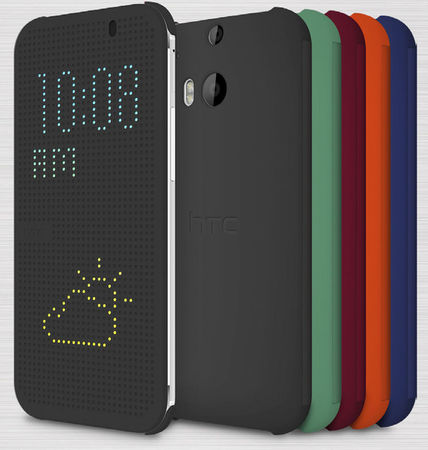 The new HTC One (M8) was recently revealed by HTC in New York City.
The revealing was more of a formality. The internet has already been poring over HTC M8 features, screenshots, and rumors for months.
The HTC M8 is currently available in the UK and will soon be available in North America. If you're thinking of getting a brand new smartphone this month, then be sure to read through our list of the top 5 best HTC M8 features:
Sleek metal casing and design
One of the biggest complaints about the popular Samsung Galaxy S line of smartphones is the cheap plastic casing. Many people just can't get over the fact that Samsung uses a plastic body material instead of something firmer.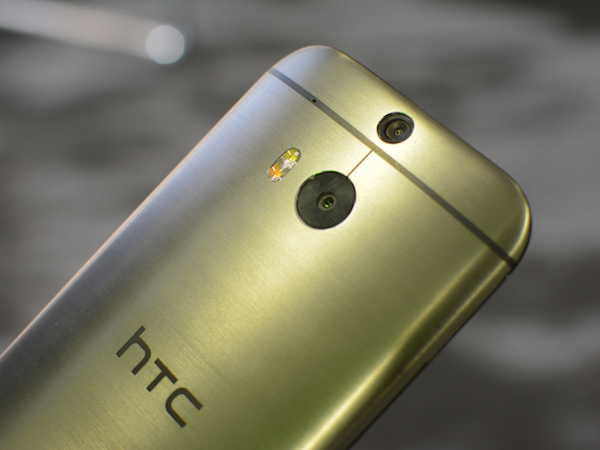 The HTC M8 is for people like that. Just like the M7 that came before it, the M8 features a premium-quality metal chassis design. It's very solid to the touch.
If you dislike the build quality of other smartphones or need a rugged phone for your daily hard-working life, then the HTC M8 might be the phone for you.
Beautiful display
The HTC M8's display is designed to look beautiful and realistic. It may not have the vibrant edited colors of the Samsung AMOLED screen, but many people actually prefer HTC's screens over Samsung's screens.
The M8 features a resolution of 1920×1080 (full HD 1080p) and has a pixel density of 468ppi. One of the sexiest parts about the display is the deep blacks – HTC screens reproduce dark blacks better than virtually any other manufacturer out there.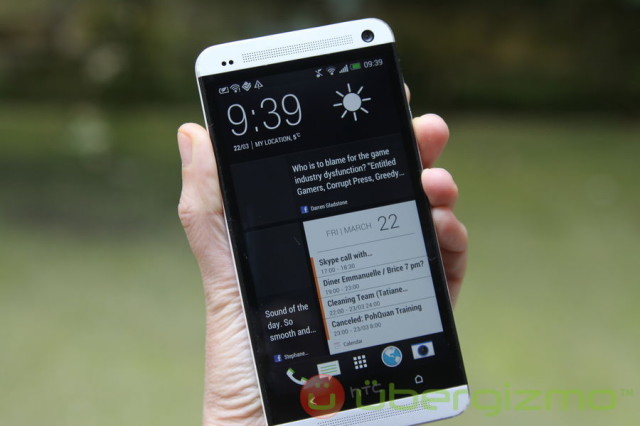 To put that number in perspective, the new Galaxy S5 has a ppi of 432 with a near-identical screen size (5.1 inches compared to 5.0 inches).
10+ hour battery life and superior optimization
One of the worst parts about having sleek and sexy smartphones is that manufacturers sacrifice battery life in order to achieve that perfect figure.
That sucks. I'd rather have a slightly thicker smartphone with 2 hours of extra battery life than a curved plastic panel hugging the back of my phone.
But whatever – with the HTC M8, battery life is a priority, not an afterthought. HTC One M8 has a 2600 mAh battery – which is fairly standard. However, due to various energy efficiency optimization techniques, the M8 has put up some phenomenal battery life numbers in every test preformed so far.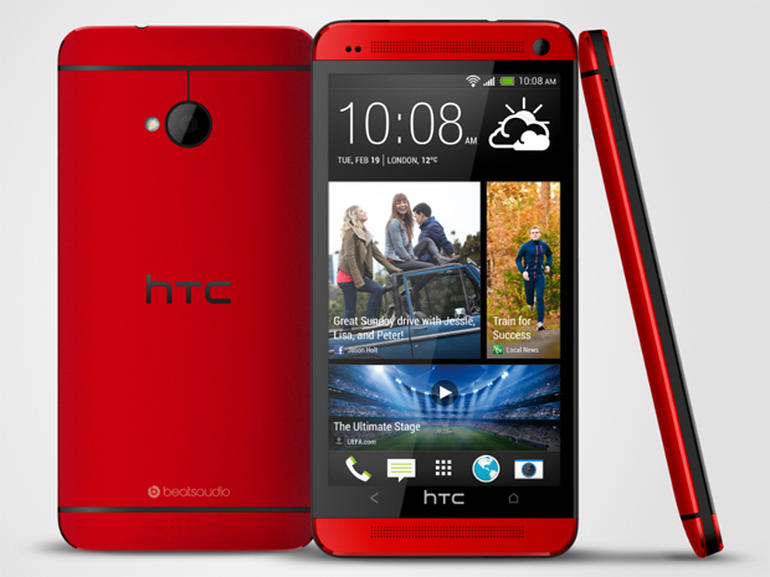 Consider the following statistics:
-2 weeks of standby battery life with a full charge
-60 hours of standby battery life in extreme power saving mode (below 20% life)
-Approximately 10 hours of battery life during average use in real-world third-party testing
Your mileage may vary slightly from the figures listed above, but the HTC M8 is a respectable device in terms of battery life. There's also an "extreme power saving" mode that will kick in automatically at 20% and lower battery life (although you have to enable this option first).
If you don't like waiting a long time for your phones to charge, then you'll also be pleased to note that the M8 has Quick Charge 2.0 support (although you'll need a Quick Charge 2.0 adapter in order to use it).
Innovative camera technology
Most smartphone manufacturers focus on two things when it comes to cameras:
-Megapixels
-Fast auto-focus
That's it. Don't scoff when you hear that the HTC M8 has a camera with just 4.1megapixels. You can't judge a camera's quality purely by megapixels, which is why the HTC M8 UltraPixel is considered one of the best smartphone cameras on the market today.
The M8's camera has automatic depth of field which lets you focus on the subject of each photograph and create a unique but aesthetically-pleasing effect.
The autofocus time is 300ms and the camera can shoot 1080p with multiple video cuts. You can also slow down your video at select moments, fire burst photographs, and enjoy all the usual effects and filters you see on other popular smartphone cameras.
By the way, when presenting the HTC M8 in New York City, HTC didn't even mention the fact that the M8 has 4.1MP – because really, it doesn't matter with this technology.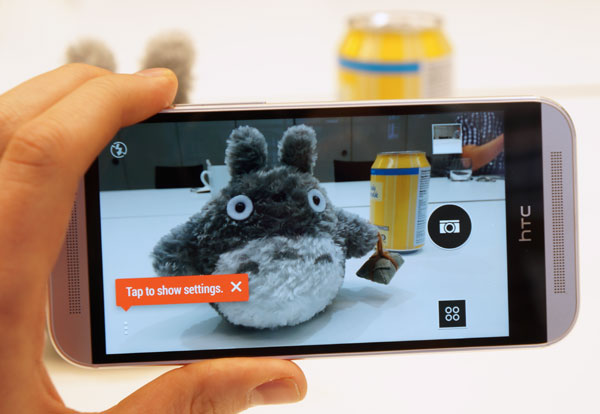 Motion controls you might actually use
It's always nice to see innovation in the world of smartphones. It's an industry where it's all too tempting to copy exactly what other manufacturers are doing.
Instead of being unique this year, for example, Samsung copied the fingerprint sensor on the iPhone 5S – a move that didn't really differentiate itself from the competition.
HTC has gone the other way and created all sorts of unique features that you might actually use. Check out the following motion controls:
-Double tap to turn the screen on or off (no longer have to press power button or unlock button if you don't want to)
-Pick up the device when in portrait mode then swipe down to launch your phone dialer
-Pick up the device when in portrait mode then swipe up to wake the device
-Swiping left after picking up the device in portrait mode will launch Blinkfeed, while swiping right will launch the Widgets panel
-Access the camera from the lock screen by pressing the volume button while holding the phone in portrait mode
-Hold the phone to your ear when it's ringing to automatically answer a call
-Dot View Case that displays relevant information in a cool, unique, and battery efficient way without waking your phone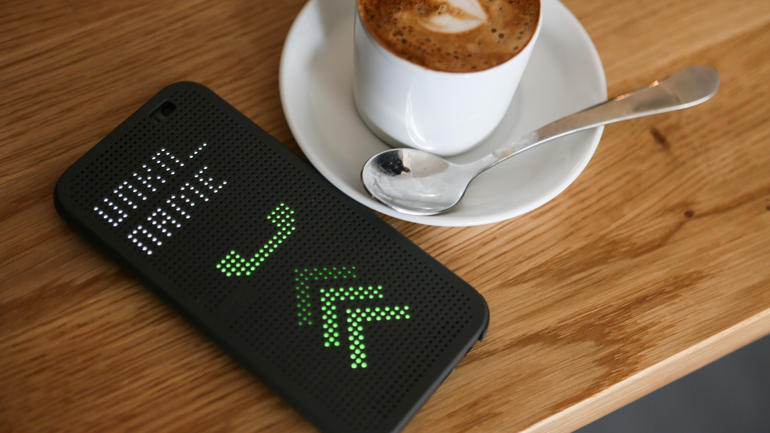 During the press announcement, HTC said that the average person checks their phone 150 times per day. That's a lot of locking and unlocking your phone and a lot of strain on your battery. With these motion controls, HTC aims to reduce that problem while increasing usability and battery life.
What do you think? Are these unique advantages and features enough to make you buy the HTC M8?