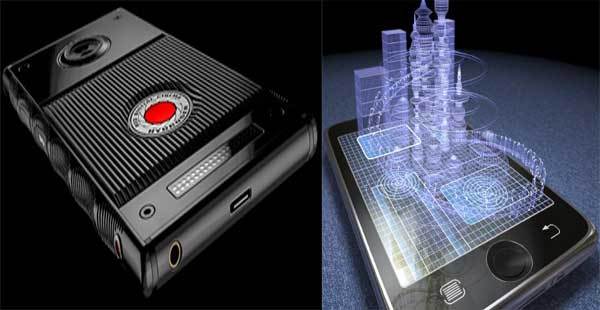 It has been quite some time since Red announced its Hydrogen One flagship but it has been delayed several times.
Just before September ends, the company announced that the titanium version of the Android smartphone will be delayed yet again. The founder himself announced the delay and explained that they've encountered several disasters manufacturing the phone calling it "all fail".
Several people already pre-ordered the Red Hydrogen One titanium version for $1,595 so the company is doing their best to make things right.
Pre-order Shipment and Leaked Specs
Yet again, just very recently, the highly anticipated flagship appeared in Google's Android Enterprise leaking some specs as well as its shipping date.
All customers who pre-ordered the phone will receive it either next week or the following week depending on your location. According to the Android Enterprise leak, shipping will commence next week. We're hoping that the company will solve its "all fail" problems with the titanium version and also roll out shipment soon.
Google also mentioned that the Red Hydrogen One will come with 6GB of RAM and 128GB of storage. That puts this new flagship into the high-end category.
What's little disappointing is that it will arrive with Android 8.1 Oreo right out of the box when Android Pie was released two months ago. We are not sure if the phone will be receiving the Pie update. The Hydrogen One supports NFC chip.
The new Red flagship will be powered by the Snapdragon 835 chipset, 4,500mAh battery, a side-mounted fingerprint scanner (which is unique), and a headphone jack.
Holographic or just 3D display?
The phone's biggest selling point is its supposedly unique display. It has a 5.7-inch 2560×1440 display which is rumored to have a holographic 4V display.
Does this mean it's taking the edge over the 3D technology?
Although the rumors sparked due to the company's first announcement, turns out it was just misinterpreted by many. Some people also suggest that a holographic screen is not a real hologram popping out from the screen, it's more like 3D technology by somewhat different.
The company explained that it's only "better than 3D" and not real holograms. "There is no way to describe this," Red said, "You just have to see it. So far, everyone that has seen it gasps, swears or just grins. I wish we had recorded all the reactions. Priceless."
So, there you go. It's really hard to explain the feature unless we see it on-hand.
Although it's just a week more until customers can actually use the phone, the company didn't officially reveal the specs yet. So, we're just taking hunch and leaks as basis until now. Some people say it's a gaming phone because of how its exterior was designed. But we can't know for sure.
To compensate for the delay
Since the company is really sorry for the delays of the Red Hydrogen One titanium version, they are offering customers who ordered the model with a free aluminum model. The Hydrogen One aluminum model costs $1,195 so it's too much of a compensation. You get to own two models of the Red Hydrogen One after only paying the titanium version. If you ask me, I will patiently wait.