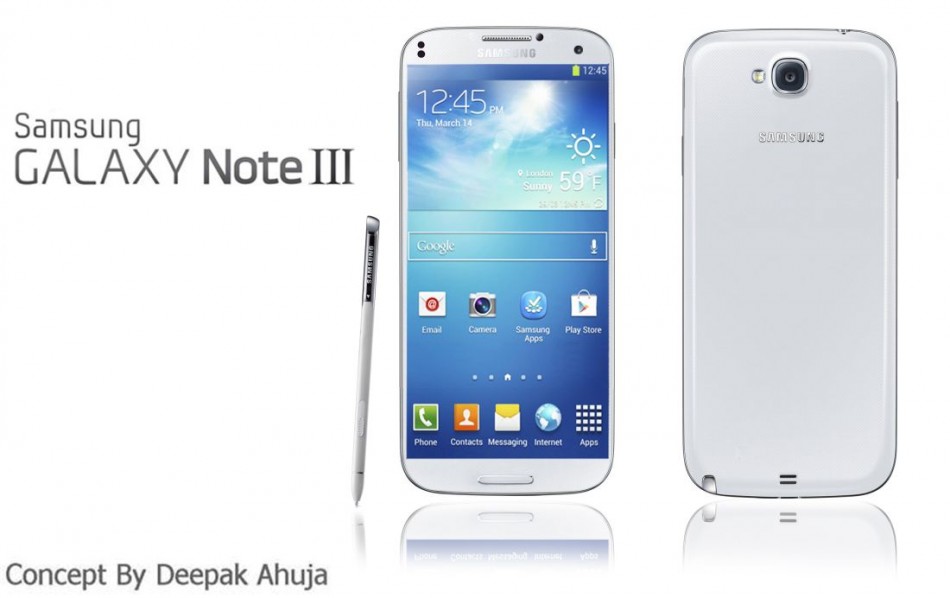 The Samsung Galaxy Note is the (physically) larger brother of the popular Samsung Galaxy S line of smartphones. And just like the Galaxy S smartphones tend to be released in April/May, the Galaxy Notes tend to be released around September/October.
This year, Samsung looks to continue that trend by releasing the Samsung Galaxy Note 3 in September 2013. That news comes courtesy of "supplier sources" who "say" that the new phablet will be released sometime around the IFA Berlin tech fair, which would follow Samsung's tendency to release major devices around major tech events.
Here are the rumored specs about the Samsung Galaxy Note 3 so far:
-5.9-inch Full HD screen (0.4 inches bigger than the Galaxy Note 2)
-Super AMOLED panel
-Exynos 5 Octa chipset (200MHz faster than the current processor inside the Galaxy S4). That chipset has 8 cores, four of which are clocked at 1.2GHz and four of which are clocked at 1.8GHz to preserve battery life.
-13MP camera
-Android 4.2.2 or possibly Android 4.3 if Google launches the latest version of Android this summer
It's too early to say how accurate these rumors are, but none of this information is very surprising. At all. The screen became slightly bigger, the processor became slightly faster, and it uses Samsung's proprietary chipset. In any case, the biggest news is that sources are pointing to a release in early September (the IFA Berlin event starts on September 6).