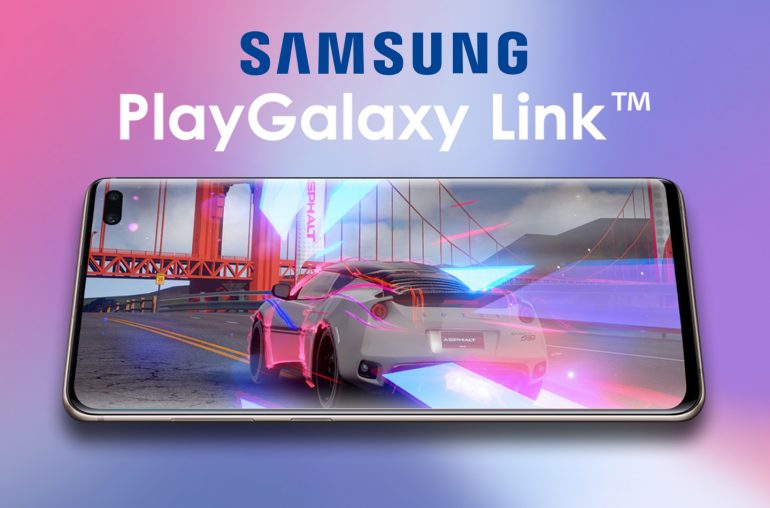 Mobile gaming has been around ever since mobile phones were invented. However, it was in the past three years or so that the industry has raised to a new level. Now, not only hardcore gamers play, but the entire family including our grandparents. The gaming industry has really step up and there's nothing stopping it.
The first to take gaming seriously, in this new gaming generation, is ASUS by releasing the ROG phone. In fact, this year, the company has released the ASUS ROG Phone 2 complete with gaming accessories that every gamer desire. Other brands such as Xiaomi and Huawei design their new flagship phones to be heavy gaming compatible. Even Apple developed a superfast processor for the iPhone 11 to be compatible with its new released gaming service – Apple Arcade.
And now, Samsung has joined the group by introducing the GalaxyPlay – Samsung's very own game streaming service.
Samsung GalaxyPlay Link
The GalaxyPlay Link beta is now officially available for download in the U.S. and Korea. Head to its website to download it on your compatible Windows 10 machine. For Android users, you'll head to the Galaxy Store to download the Android app. The app is only availably for Note 10 series and Windows 10 PC for now but is expected to support other devices soon.
The app is a game streaming service but does not mean it's only limited to Android. PC users can stream their PC game as long as they have a Galaxy Note 10. Additionally, in order to play games, you will need an external, third-party controller. Right now, the Glap Controller is the best option as shown in Samsung's demo/
Samsung has proven that it cares about mobile gaming over the years but only took this year to finally launch its own. The company has an existing gaming application, Game Launcher, and a previous partnership with Epic Games. Samsung is looking to take a more serious step into game streaming with GalaxyPlay Link compared to Google Stadia, Apple Arcade, and Valve's Steam Link.
Apparently, Samsung has entered a serious streaming competition because there are games in the industry that are only exclusive to stream on their respective platforms. Moreover, services like Nvidia GeForce Now have shown some promise, more information about Stadia has shown some possible pitfalls. As a result, potential issues like high internet usage, hidden costs, and a possibly a limited games library plague the industry's future.
Apple Arcade, in partuclar, is a gaming subscription service but may include game streaming service in the future that will not require a PC.
Each of the offerings tries to solve these problems in their own ways. In Samsung's case, GalaxyPlay Link streams from your personal PC, so hopefully, we can stream games we already own, unlike Google Stadia. On the other hand, Samsung's streaming service also looks like it will rely on a third-party controller to play your games.
To put it simply, Samsung owns a streaming service but does not own the games and the controller. Plus, you need to own a PC running on Windows 10 and a Galaxy Note 10 – a lot of requirements.
Hopefully, Samsung's partnerships with Microsoft and Parsec will help iron out the rest of the possible kinks before the launch date.