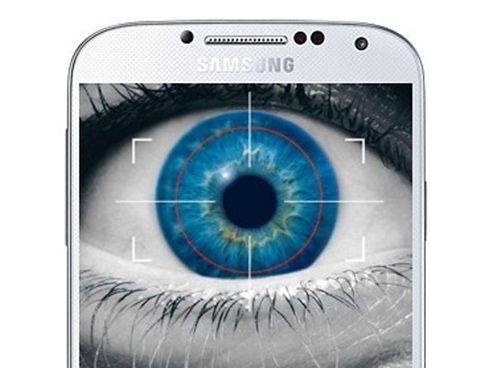 Last year, phone manufacturers were obsessed with fingerprint scanners.
This year, it's time for retinal scanners to make their much-anticipated debut. At least, that's what a new tweet from Samsung seems to suggest. That tweet can be found here.
There are two possibilities here: Samsung simply used a stock "mobile security" image which features a random 'eye' with a target around it; or, Samsung is not-so-subtly hinting that its next major device will have a retinal scanner (or, based on the image, an iris scanner) for enhanced security.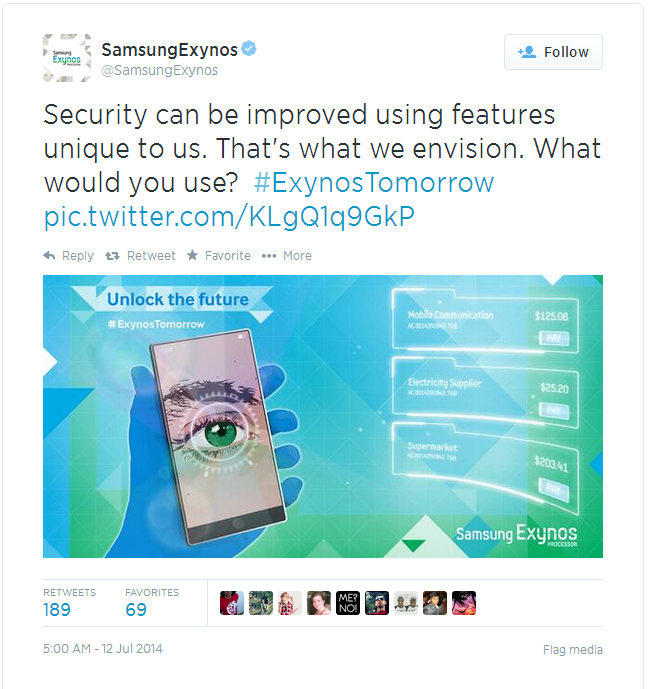 That next major device would likely by the Galaxy Note 4, set to be released this far.
According to rumors, the Note 4 is going to feature the following tech specs:
-5.7 inch display with quadHD resolution (2560×1440)
-Exynos 5433 octa-core processor + Mali-T760 GPU
-3GB RAM
-32GB internal storage
-16MP camera
-Snapdragon 801 processor + Adreno 420 GPU variant available
Those specs would make the Galaxy Note 4 one of the most powerful Android devices in the world today – if not the most powerful device. Adding a retina scanner on top of those specs might make the Note 4 the device to have this fall – as long as your pockets are big enough to hold a smartphone that's nearly 6 inches across.
What do you think? Will the Galaxy Note 4 have an iris scanner/retinal scanner included? Or did Samsung just find a random security-related image to use in its marketing?