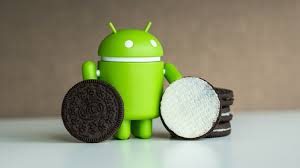 Google has made Android 8.0 Oreo official via live stream in New York. Most of the features are available for testing right now, thanks to the developer preview. If you haven't heard about the development preview, you might be wondering what this Oreo update is all about. Here are the three most important things coming to your phone in Android 8.0.
Background Limits
Android 8.0 will change the way it treats background processes, which could mean some apps work differently. However, it also means much better battery life than before. Before Android Oreo, developers could create apps that process and listen for a broad range of system broadcasts. When such broadcast occurs like a change in connectivity, a dozen or more apps might wake up and negatively effect system performance. That will not happen anymore because developers must use more specific receivers and the job scheduler, which ensures apps in the background wake up more efficiently to get things done.
Autofill API
Trying to remember long passwords is not easy, but it is also necessary to stay safe and secured online. Password manager apps exist on Android, but they are a bit tricky and use a number of weird workarounds to help you copy and fill in your account details. That is a thing of the past in Android 8.0. In this update, apps can register as autofill providers with the system to seamlessly log you in.
1Password
After you pick your autofill provider in the language and input settings, Android will request login details from that app whenever you need them. The system can also verify with a fingerprint or secure unlock method before loading any account data. All the top password managers are on board with this feature including Dashlane, LastPass, and 1Password. App updates will be needed, but it shouldn't be too long.
Picture-in-Picture Video
Watching a video on your phone or tablet can be a great time, but what if you want to watch video while doing something else like maybe browsing photos or something? Android 8.0 finally makes that a reality with picture-in-picture mode. This was originally developed as part of Nougat, but it was only implemented on Android TV devices. Now, it is on phones and tablets, too.
Ryan Whitwam
The app needs to have support for PiP video, but a number already do, including Chrome, YouTube, and VLC. To access the floating video player, start a video in full-screen mode and tap the home button. The video shrinks down to a window and continues playing. You can move, pause, restore, or close the video.
This is just a sample of what is coming in Android 8.0 Oreo. Nexus and Pixel devices should have the update in a matter of days, but everyone else will need to wait at least a couple months before fully experiencing the new features and innovations that the Android Oreo has to offer.