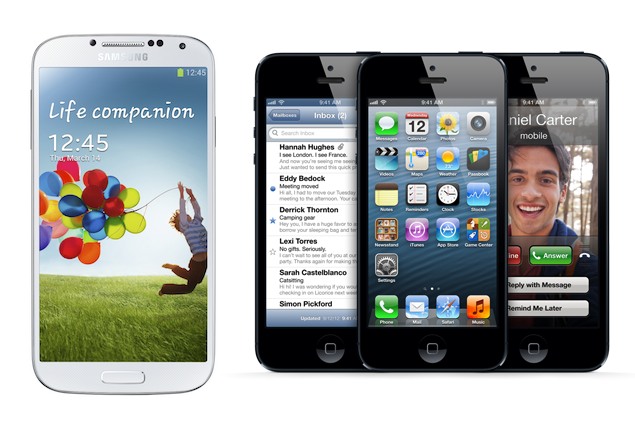 If you've browsed through any Android websites lately, including One Click Root, then you have undoubtedly been swamped with news about the Galaxy S4. But hey, Samsung's newest phone is so exciting and groundbreaking that you should be happy to read so much about it, right?
Well, here's another tidbit of interesting information about the Galaxy S4: it will be twice as powerful as the iPhone. That's not a gross exaggeration or some made-up number. Instead, it's based on a recent series of benchmarks performed by Primate Labs, who have been running mobile benchmarks since the very first days of the smartphone industry.
We're going to cut to the chase here and just show you the scores as they were calculated: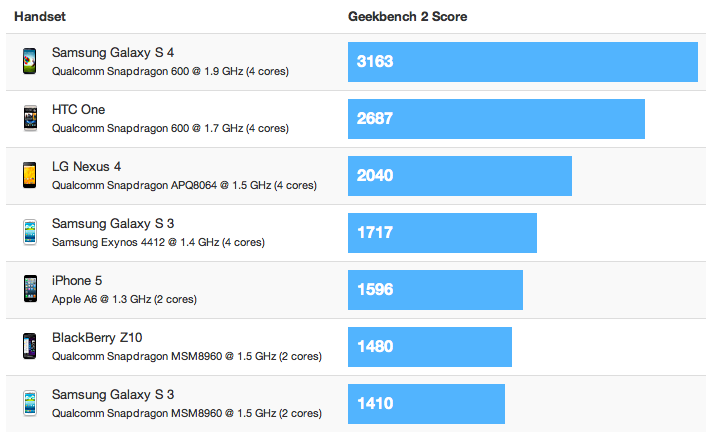 The iPhone 5 weighed in at 1596 on the Geekbench 2 score, while the GS4 clocked in at a whopping 3163. The only phone close to that was the HTC One.
Geekbench 2 is specifically designed to test memory and processor performance on mobile devices. Anyone can download the software directly from the PrimateLabs.com website by clicking here.
Over twice as powerful as the GS3 and twice as powerful as the iPhone 5? I don't know about you, but I'm pretty excited for the Galaxy S4.
It's not all fun and games – what about overheating and cooling?
As tech-savvy readers may have guessed by this point, cramming all that power into a small handset is not always the best idea. Will the GS4 overheat? Will it have significant cooling problems when playing games or doing any resource-intensive tasks?
So far, it's not clear how the GS4 will handle the increased cooling requirements of its larger processor and high-definition screen. If we had to guess at a GS4 weakness, we'd take an early shot at cooling.
Apple's response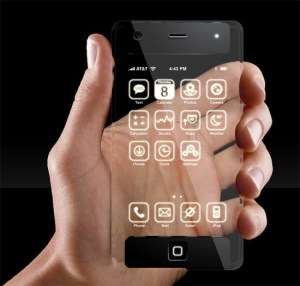 It's also worthwhile to note that Apple doubled the performance power of its handheld between the iPhone 4S and the iPhone 5. When the inevitable iPhone 6 or iPhone 5S comes out, will a similar performance boost occur? In other words, the GS4 might not be on top for long.
By the way, the first iPhone scored 130 on the Geekbench score. Six years later, we're at 3100.