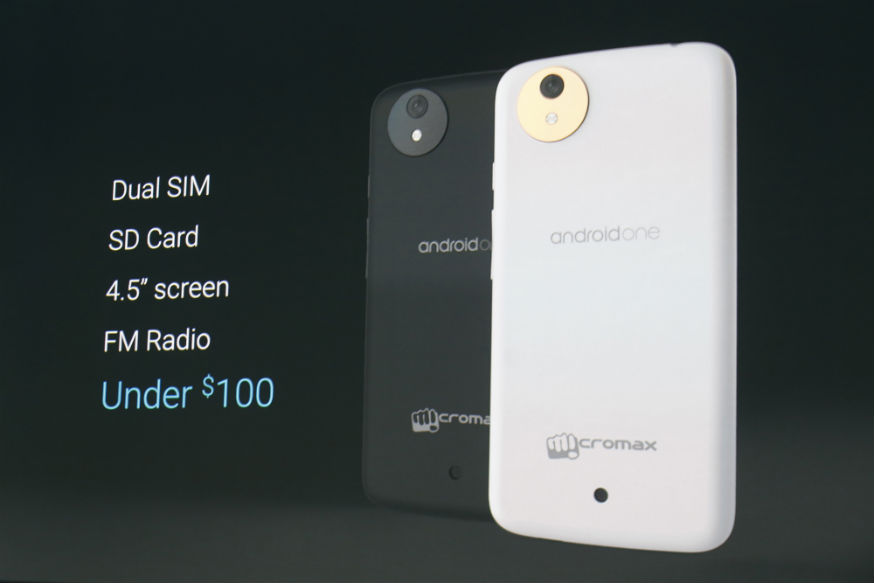 Android One is officially here and early reviews of the device are in. We turn to r/android user u/pottysmith for his opinions on the device as described in his recent AMA:
Q: What surprises you about the device?
"I love how fluid it is….and I expected the screen to be meh but the overall colour reproduction and viewing angles are great"
Q: How's the build quality?
"Better than a Sony xperia S" (which was pottysmith's previous Android device)
Q: How useful is the SD card in terms of installing applications? How much usable space is available OOTB [out of the box]"?
"The entire 2.7gb of available internal memory is reserved for installing apps, you have to store everything else in the memory card."
To clarify, Android One comes with 2.7GB of usable space out of the box. You cannot, however, use that space for anything but installing apps. Weirdly enough, the camera won't even work if you don't have an SD card installed.
Maybe that's why they're giving away free SD cards with Android One handsets.
Q: Is there anything you expected the phone to have, but surprised that it doesn't?
"I expected it to be quite an eyesore but I was pleasantly surprised."
Q: So far how are the battery life and screen?
"I haven't played with it enough to give a verdict on the battery life but the charging is painfully slow The Screen is pretty great for what it's worth in my opinion. I just wish that they had gone for a 720p screen instead of a 480p screen"
Q: Why did you pick this device over the other Android One phones?
"All the android one phones are exactly the same except for the back. I chose spice over micromax and karbonn because I had a 5$ credit lying around from the site selling the device I bought and it costs 4$ cheaper than micromax for the exact same specifications"
That's true: the goal of the Android One system is to unify lower-cost Android devices with the same specs and sizes. That makes comparing different Android One devices obviously quite easy.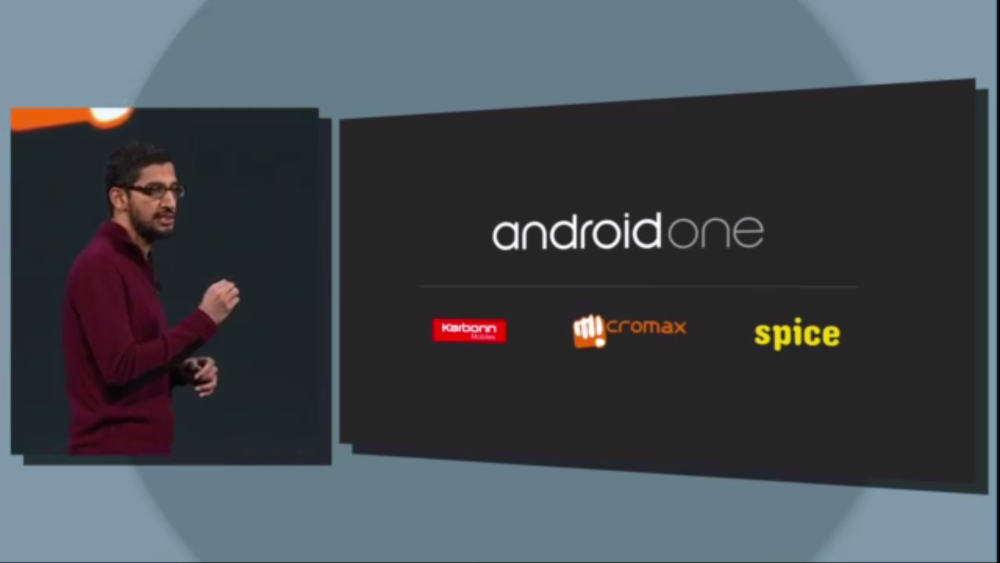 Android One features and tech specs
The user above paid $100 for his Android One. It came with an 8GB SanDisk class 4 memory card for free. What do you get for a $100 Android One device? Here are the pertinent tech specs:
-4.5-inch IPS display with 845×480 resolution (217ppi)
-Quadcore MediaTek MT6582 processor with 1.3GHz
-1GB RAM
-5MP camera with 2MP front-facing camera
-1,700mAh battery
-Dual-SIM capabilities
-Android 4.4.4 KitKat out of the box (it's also scheduled to receive future Android updates like Android 5.0 ahead of any other manufacturer)
Those specs are really good for a $100 smartphone. To put those specs into perspective, the Android One costs over $500 less than an iPhone 6 but has the same amount of RAM (1GB), the same camera resolution (8MP), and similar processing power (1.4Ghz to 1.3GHz).
Once again, you can read pottysmith's full AMA here.