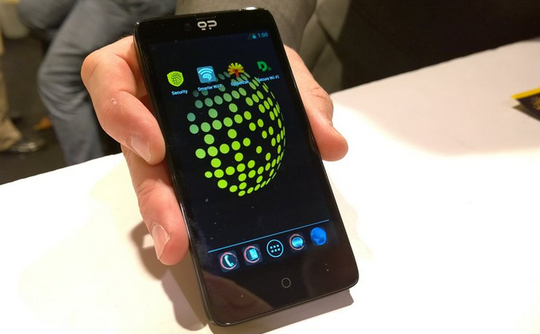 You may have heard about a crazy new smartphone called the Blackphone.
The Blackphone is calling itself the most secure Android smartphone ever built. And by all accounts, that claim seems accurate.
The Blackphone is made by Geeksphone and Silent Circle and uses a heavily modified version of Android KitKat called PrivatOS.
The Blackphone started accepting preorders back in February. However, it took until the start of July for those preorders to start shipping.
It's not cheap: it comes unlocked and contract-free for $629, so you'll have to insert a SIM card from AT&T, T-Mobile, or whichever carrier you use.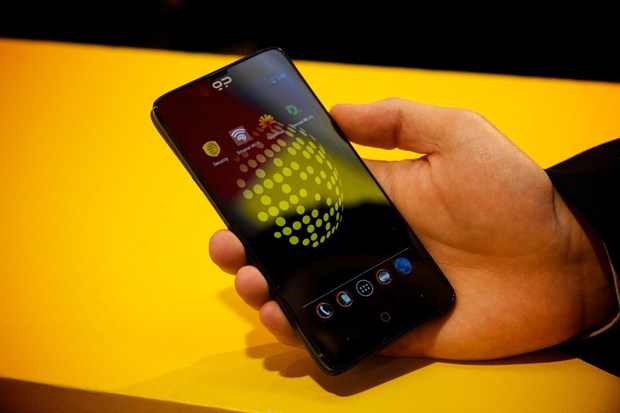 Specs are as follows:
-4.7-inch display
-Quad core 2GHz processor
-1GB RAM
-2,000 mAh battery
Those specs are decidedly average, even subpar compared to today's smartphones – especially when you consider the phone costs $629.
But what separates the Blackphone from its competition isn't the tech specs, it's the security features. Those security features include:
-"Over-the-top" security updates which are frequently delivered to your device and go above and beyond the standard Android protection
-Encrypted calling and texting via Silent Phone and Silent Text
-Remote wipe feature for all contract data
-A "Burn Notice" feature which causes your texts to expire a certain length of time after they're sent- kind of like Snapchat
-Local data encryption features via user prompt
-Third-party security services which protect you in many different ways, including a VPN-protected browser overlay called Disconnect, a Wi-Fi analyzer made by Kismet, and secure cloud storage through SpiderOak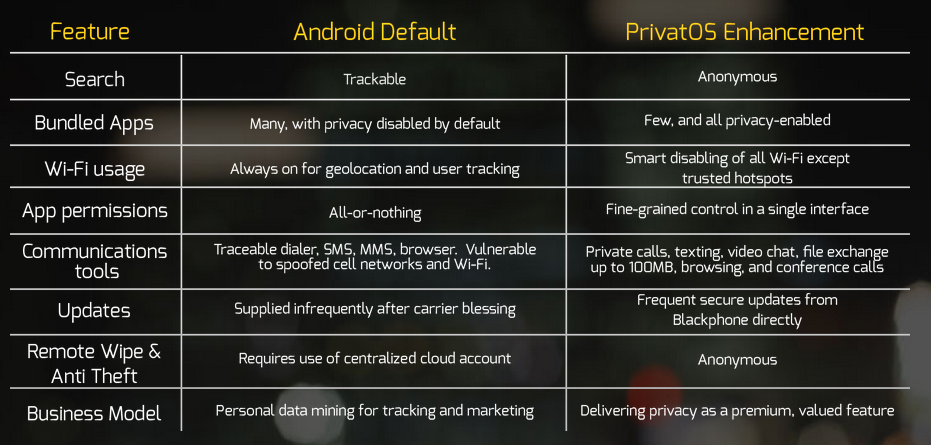 In that sense, the $629 price tag for the Blackphone isn't just for the phone you're buying today: it's for the continued security updates and third-party security services.
Early reviews of the Blackphone are largely positive. The only apparent downside so far is the lack of Google Play Store access or access to any Google services. Instead, all apps must be downloaded through the private PrivatOS store.
Another downside is the relatively low performance specs – which won't really be noticeable because this phone isn't designed for running games or running many intensive Google Play Store apps.
Instead, this phone is designed with security in mind, making it an appealing choice for government agencies, militaries, and possibly even presidents.
You can learn more about the Blackphone at the Blackphone online store. That store, appropriately enough, is hosted on a Swiss domain.