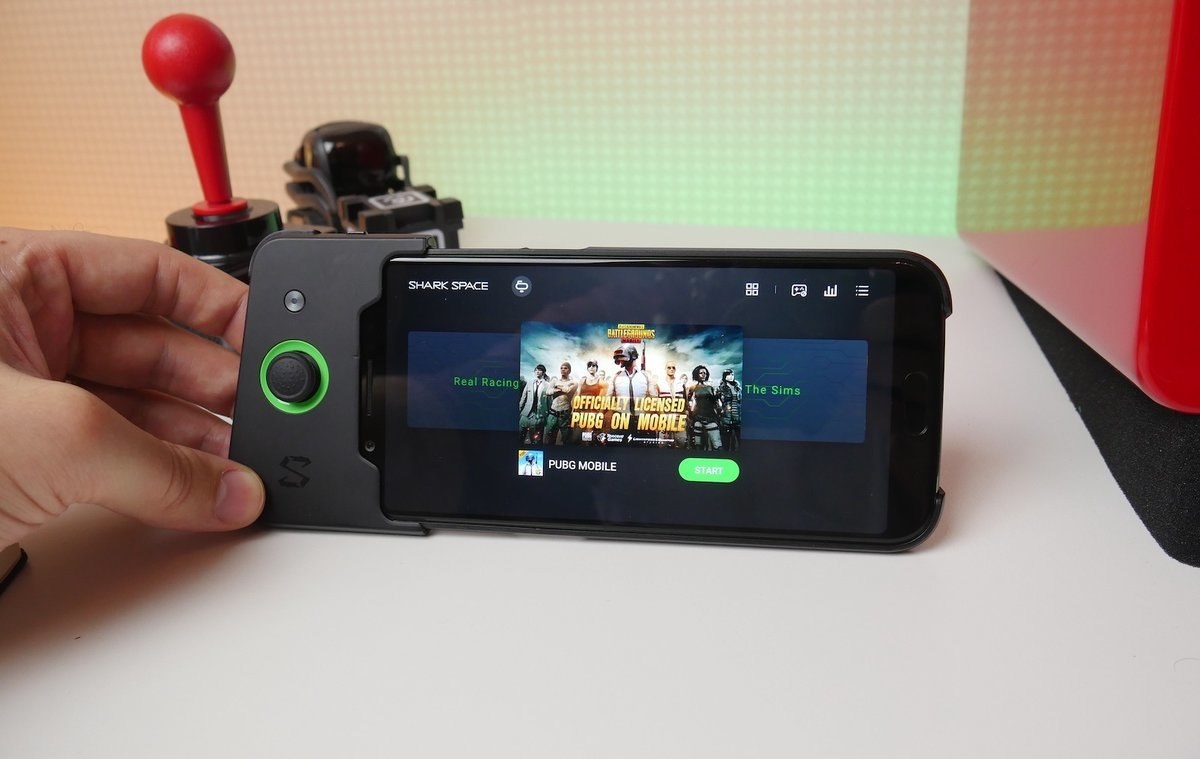 Xiaomi Black Shark has finally released its sequel. Introducing Black Shark 2, a full-metal gaming phone with a speedy performance at an affordable price. Some of its predecessor features have been retained with some added touch of modernization.
Gaming phones are essentially the most in-demand phones today aside from photography phones. Most of the brands today are focused on performance over slick, innovative features. Because, most consumers no longer care on how great the phone's features are, what really matters is if they're long-lasting, and can handle several apps running simultaneously.
Out of the box, the Black Shark 2 contains a charger, USB-C Cable, and Slim case. It does not come with cool gaming accessories such as a controller, but that's one of the reasons why it comes out cheap.
Design
At first look, you can immediately identify that the phone is built for gaming. It has black and green accents that glint in the light as you move the phone around. The front of the phone is glass, while the rest of the phone is serious metal. The busy has a lot of curves and edges, basically chaotic, but that's probably the whole point of it. Black Shark calls this the "sports car design 3.0."
Though the design is well-suited for gamers, it has its disadvantages. Metal is not really comfortable to hold for a long time. It's heavy which can make your wrist get tired easily. And it chugs in your pants when walking. Moreover, despite the solid look, it has no waterproofing or water-resistant feature.
Display
Black Shark 2 has an OLED display that delivers an almost similar resolution as the FULL HD+. Everything looks crisp and sharp and good enough for gaming or watching movies. However, the screen brightness is a bit of a bummer. It only has 430-nit which is good when using the phone in dark rooms, but terrible outdoors under the sunshine.
Also, embedded on the display, is the fingerprint sensor which reviewers claim to function almost half of the time. The animation is cool once your phone unlocks, but the struggle to detect your prints is real. There's a face unlock option, which is more reliable, and a PIN as well. I prefer the latter.
Performance
Xiaomi Black Shark 2 is powered by Snapdragon 855 SOC (2.8GHz octa-core, 7nm process), 8 or 12GB of RAM, 128 or 256GB of storage, and Liquid Cooling.
The phone has several performance-enhancing capabilities. It is liquid cooled and has a multi-layered heat dissipation system meant to move thermal energy away from the processor cores. This includes a heat-conducting copper shield and a multi-layer graphite film.
It is equipped with 4,000mAh Lithium-ion battery paired with the Qualcomm Quick Charge 4.0 (27W) technology. If you're going to spend a lot of time gaming, then this is the phone for you.
Software
Surprisingly, the phone runs vanilla Android out of the box. At the initial UI screen, you wouldn't think it is a gaming phone until you notice the "Game Dock" and "Light Settings" found at the bottom of the Settings menu.
There is also a Shark Key on the right side that grants entry to the phone's gaming zone, called Shark Space. Shark Space lets you squash notifications and helps you focus 100 percent on gaming. It also dumps out the RAM to help boost speeds. Any titles you download from the Play Store are automatically loaded into the Shark Space launcher.
Availability
The Black Shark 2 is available now in the U.K. and the EU. The 8GB RAM and 128GB storage variant cost 470 pounds or 549 euros, which equates to about $625.
The higher-spec'd version is not yet available.