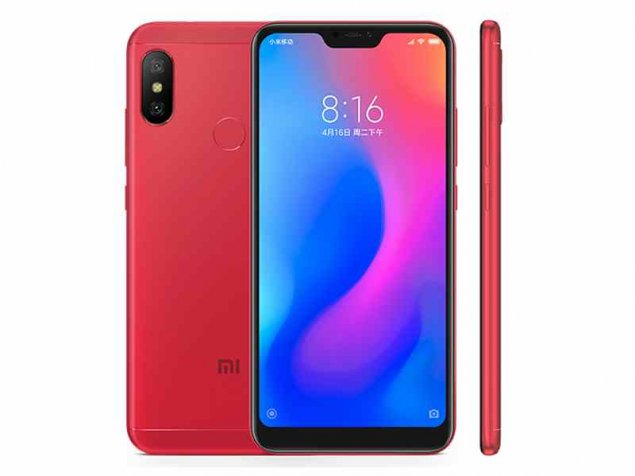 Xiaomi hopes to bring mid-range phones to showcase quality features at a budget. This is the main purpose of Redmi 6 Pro.
At first glance, new Redmi isn't that attractive. It's like a generic phone you'll find on fake stores. But you can never judge anything by its outer look, right? Let's dig deeper and discover why the Redmi 6 Pro is great mid-range phone despite the tedious look.
Design
Redmi 6 Pro has a metal unibody with round edges. As I said, it looks boring but most people don't really mind as long as it's durable. And it really is pretty solid and can take up a few crashes and scratches. Xiaomi probably focused more on the comfortable ergonomics than style.
Display
There is a notch, in case that's your first concern. The Redmi 6 Pro is the first Xiaomi smartphone to have a notch. It has obvious bezels all around with a noticeable chin at the bottom.
It has a 5.84-inch Full HD+ display with a 19:9 aspect ratio and a pixel density of 432 pixels per inch. Great viewing angle and bright enough to use in direct sunlight. You can color the color saturation and warmth levels in case you prefer a less saturated display.
Performance
The new Redmi flagship is powered by the Qualcomm Snapdragon 625 SoC making it an okay mid-range device. In fact, it's better than okay. You also have the option to choose between the 3GB of RAM and 32GB or 4GB of RAM and 64GB of internal storage with expandable external memory up to 256GB.
It can handle multitasking on light apps. However, you will encounter lagging if you open heavy apps or games. If you're playing PUBG, Fortnite, or Mobile Legends: Bang Bang, set them to the lowest settings and you'll do just fine.
The Redmi 6 Pro is packed with a 4000mAh battery. Unfortunately, it doesn't have fast charging which is a bummer. But, it can last for about 20 hours on normal usage so it's good enough. We're going up and down on this review.
It runs on Android 8.1 Oreo with a promise of MUI 10 upgrade very soon. There is no news if it will receive the Android 9 Pie update. Though, we're fine with the MUI 10 upgrade.
Camera
The Redmi 6 Pro is equipped with a dual camera set up at the back a 12MP primary and 5MP secondary. It doesn't have low-light capabilities. Shooting in a dark environment will cause shutter lag and considerable noise in the image. But with good lighting, the camera works very well.
The front-facing camera also has a 5MP sensor that does a fine job of taking selfies. It also has AI portrait and AI beauty modes to improve your photos.
The camera is not that great, but better than most of the smartphones in the same price range.
Price and Review Conclusion
You can own a Redmi 6 Pro for only $150 for the 3GB and 32GB variant and $180 for the 4GB and 64GB variant.
The Redmi series is always a good recommendation for people looking for a slightly above average performing phone on a budget. The Xiaomi Redmi 6 Pro has the upper edge because of its processor. In short, it does a better job than other smartphones at the same price.