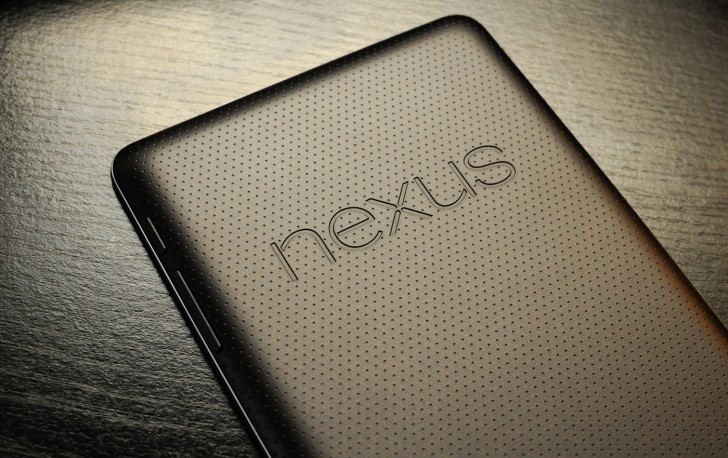 Google's Nexus 8 is likely coming later this year. The much-anticipated tablet has been rumored to host all sorts of exciting features and could be the best Android tablet ever built.
What we know
It's easy to say we know nothing about the Nexus 8, but that's not quite true.
As of March 17, 2014, we know the following:
–Sundar Pichai, Google's Senior VP, has confirmed that a new Nexus tablet will arrive in 2014
-Sundar later narrowed that date to the "second half" of 2014
That's it. That's all we know about the Nexus 8 at this point. Obviously, Pichai did not confirm that the next Nexus tablet was the Nexus 8, so we don't even know for sure if there will ever be a Nexus 8.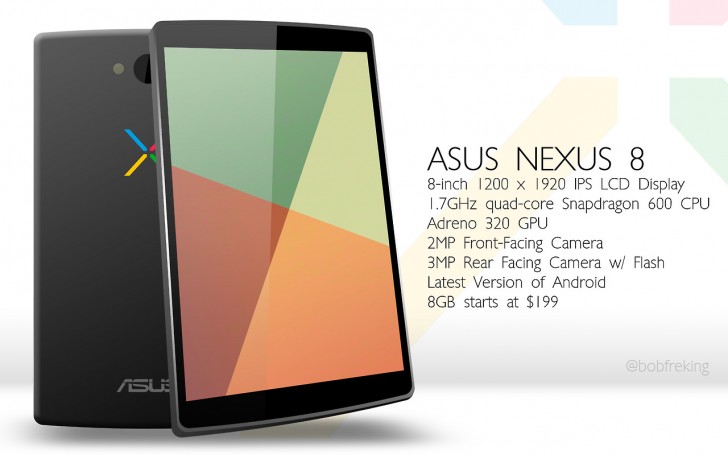 What we think
All sorts of rumors are swirling about the Nexus 8 and other upcoming Google devices. Here's what is rumored about the Nexus 8:
-Google will reveal the Nexus 8 at its I/O Developers Conference, which takes place on June 25-26 2014
-Google will also reveal the next version of Android, Android 4.5, at that conference, and will display the Nexus 8 as the first major device on Android 4.5
-Android 4.5 is rumored to be called Lollipop, but that rumor only comes because it's the best dessert or candy that starts with L. which fits the trend of Android releases
-Many are suggesting the Nexus 8 release date will occur in July 2014 because it's immediately after the I/O Developers Conference and it fits with Sundar's "second half of 2014" suggestion
-The Nexus 8 will have an 8 inch screen, which is in line with the fact that the Nexus 4, Nexus 5, Nexus 7 and Nexus 10 have all had screen sizes as large as their listed numbers
-The new tablet will likely be available on the Google Play Store first before reaching the general public. Google has done this with every major Nexus release to-date. However, Google is reportedly upset with sales numbers for the Nexus 7, which could mean they want to attempt a new marketing plan for the Nexus 8.
-Expect the Nexus 8 to be priced somewhere between $250 and $300. The lower price point would be ideal for a 16GB model, while the higher point would be for a 32GB model.
-The exterior interface should feature a "completely clean front" with no physical buttons and only three on-screen buttons.
-LG is widely seen as the likely manufacturing partner for the Nexus 8 based on the fact that they recently manufactured the popular LG G Pad 8.3. However, ASUS is also at the top of Google's OEM list. A longer shot partner would be Samsung.
-Tech specs have been suggested to include 2GB to 3GB of RAM as well as a quad-core chip made by Qualcomm, Intel, or LG. You can also expect the Nexus 8 to feature an 8MP camera and a screen resolution of 1,200×1920.
-One of the biggest complaints about the Nexus 7 is its lack of an external SD card slot. Google may try to change that with the Nexus 8.
The Nexus 7 set the bar high for Android tablets. However, it never reached the sales marks that Google wanted. The Nexus 8 – whenever it comes out – will likely set that bar a little higher and aim to smash Nexus tablet sales records.