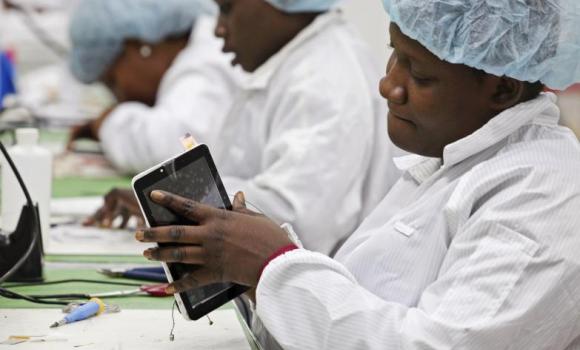 Haiti is one of the poorest countries in the world. It's a violent and dangerous country with one of the highest murder rates in the world. The average Haitian makes just $1,300 per year.
In spite of all of those factors, Haiti is releasing its first Android device ever. The "Surtab" Android tablet has been in production since last year in Haiti's capital, Port-Au-Prince.
The Surtab factory can be found in a large industrial park next to a slum in the Haitian capital. It's squeezed between two textile factories and workers inside wield soldering irons to individually manufacture each Android tablet by hand.
The company recently received $200,000 in startup funding from the US Agency for International Development (USAID). It imports Asian electronic components and pays its 40 employees approximately $10 to $15 per day to compile the Android tablets. Employees also receive a bonus if their compiled tablet passes a quality inspection.
Unlike many Android tablet manufacturing plants, each Android Surtab tablet is put together by a single employee. It takes approximately 35 minutes to 1 hour to create a single tablet.

Haiti Surtab tablet tech specs
Here's the section I know you're waiting for. Here are the tech specs you can expect to see if you purchase a Haiti Surtab:
-Three different models are available, including the Surtab 7 3GHD, Surtab 7 3G, and Surtab 7 Wi-Fi
-One of the tablets is Wi-Fi only, while the other two have 3G data connections
-The cheapest tablet costs $100, while the most expensive model costs $285
-The Surtab 7 3GHD features 2GB RAM, resolution of 1280×800, 1.2GHz Quad Core ARM CPU, 3500 mAh battery, and Bluetooth functionality
-The cheapest model, the Surtab 7 Wi-Fi, features 1024×600 resolution, 512MB RAM, 1.2 GHz CPU, and a 2MP camera
These specs are surprisingly good. However, it's clear to see they're built to appeal to Android users in developing countries. Tablet computers like the iPad are ridiculously expensive and rare in Haiti, so the company plans to appeal to more average Haitians. However, orders have already been received from a university in Kenya, which ordered 650 Surtab tablets.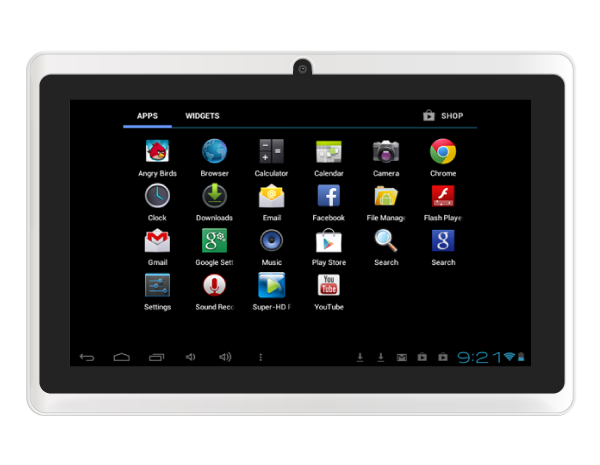 Changing Haiti one step at a time
Haiti has had an interesting history with manufacturing and development. Back in its early history, Haiti was one of the most productive countries on the planet. Then, the Haitian Revolution occurred and the unrest combined with punitive payments assigned by the French combined to doom Haiti for most of the 20th and 21st centuries.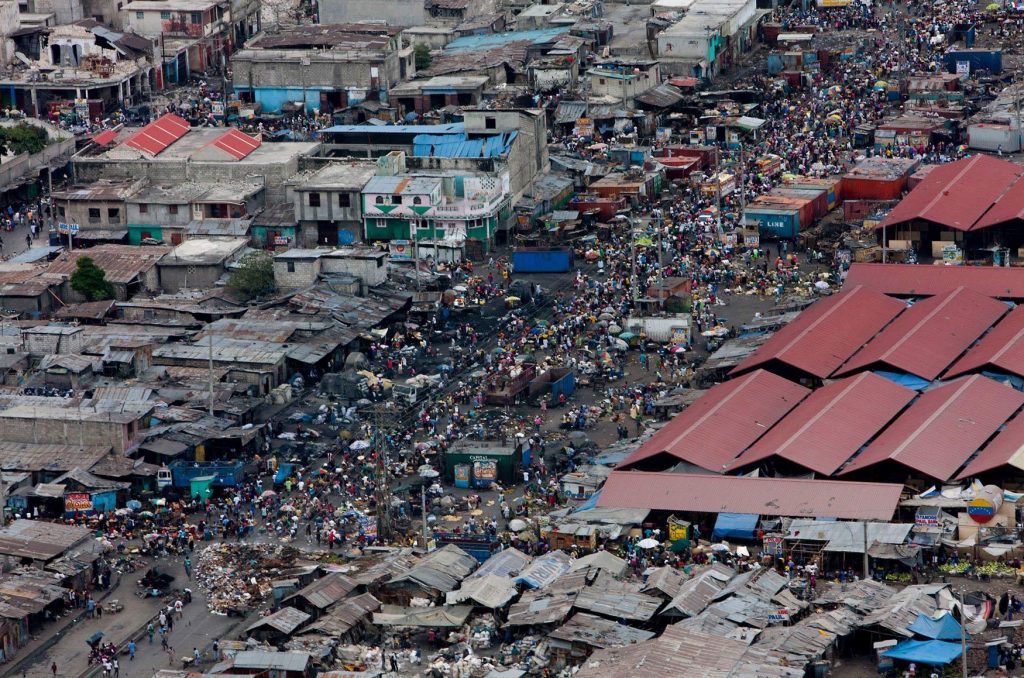 More recently, in the 1970s and 1980s, many American companies manufactured computer circuit boards and even baseballs for the MLB in Haiti. However, economic turmoil ,military coups, and a slew of other serious problems weakened US investment in the impoverished country.
In an interview with Reuters, a 22-year-old employee said that:
"Haitians have in our minds the idea that nothing can be done in this country. I proved that yes, we Haitians have the capacity to do many things. It's not just Americans or Chinese. We've got what they've got, so we can do it too."
Maybe an Android tablet can change the world – at least for millions of struggling Haitians.
When most people hear "Haiti", they don't think of cutting edge Android tablets. The Surtab certainly isn't cutting edge, but it's a unique Android device that provides hope to other developing countries around the world.
You can learn more about the Surtab here: http://surtab.com/home/