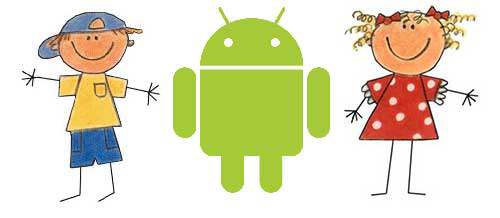 Android is a versatile mobile operating system found on thousands of different devices around the world. And electronics manufacturers have started to realize there's a market for kids tablets.
Today, we're going to break down the world's most popular kids tablets in order to show which one provides the best mix of fun, safety, and education for your children.
LeapPad 2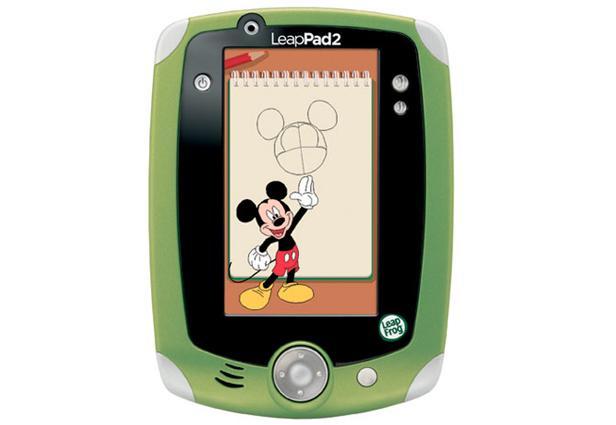 The LeapPad 2 expands on the LeapPad 1, which was one of the first Android kids tablets available on the market. The LeapPad 2 has front and back cameras, making it a fun toy for kids to play around with. It also features a cartridge slot that accepts a number of different games (including any games purchased for the original LeapPad). 4GB of onboard memory ensures that kids will be able to download an almost limitless number of apps. And since it comes with hundreds of educational games, ebooks, and activities pre-installed, kids between the ages of 3 and 9 will have a blast playing around on the 5-inch screen.
VTech InnoTab 2S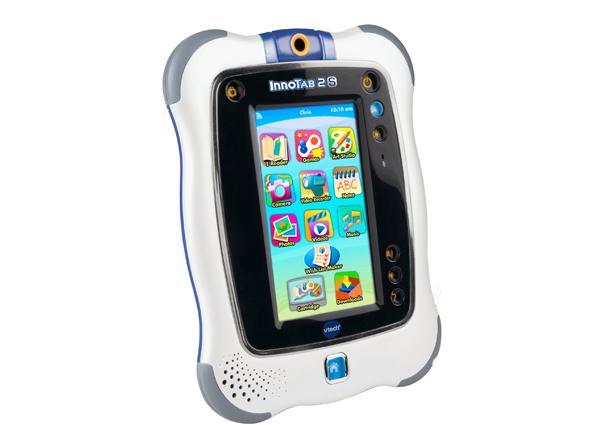 The VTech InnoTab 2S is a perfect tablet for kids. With a built-in camera and 2GB of onboard storage space, the VTech's biggest advantage is its instant access to VTech's massive library of educational games, songs, and videos. It also comes with a stand that makes it perfect for long-term viewing. Just like the LeapPad 2, VTech has improved on its original InnoTab to make an Android kids tablet that is ideal for kids between the ages of 3 and 9.
Kurio 7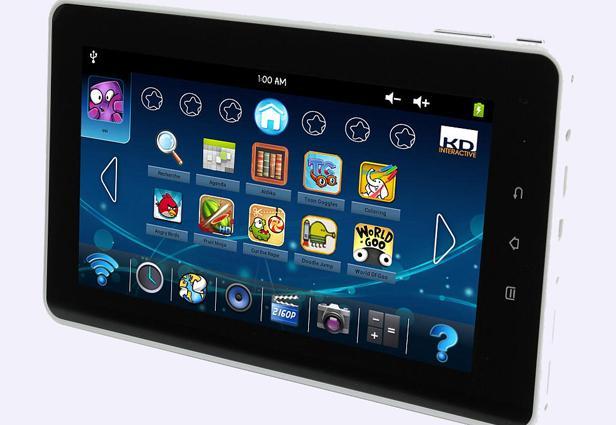 The Kurio 7 is one of the most adult-looking kids tablets on this list. It does not have the playful rounded edges or thick exterior as other tablets. In fact, if you didn't turn on the screen, it wouldn't look like a kids' tablet at all. Although it costs about $50 more than the average kids tablet (the Kurio 7 generally retails for about $150), the extra price gives users built-in Wi-Fi and the ability to download any Android app. And don't worry parents: you can easily restrict internet access and control the type of apps kids are allowed to access. The Kurio 7 has options for 8 different user profiles – perfect for larger families with multiple young children.
Vinci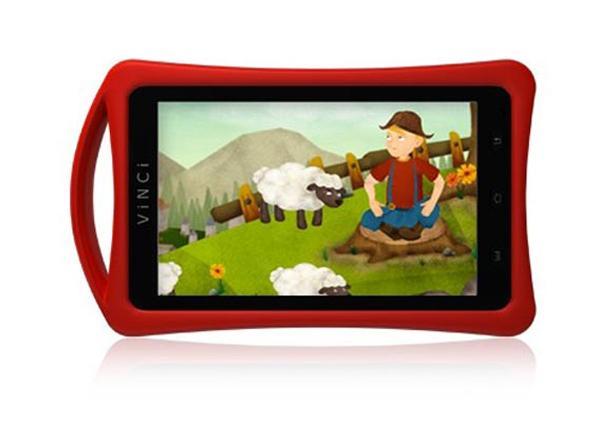 The newly released Vinci kids tablet is a huge improvement over the original Vinci, which cost a whopping $450 for something that didn't look a whole lot different than the $100 to $150 kids tablets. At a price of $170, the Vinci 2nd gen is still a relatively pricey tablet for kids. However, the crisp 5" display and comfortable grip – along with a wide variety of pre-installed educational apps – make the Vinci a good option for parents focused on education. The Vinci even comes with a "developmentally-designed digital curriculum specifically created for children."
Nabi 2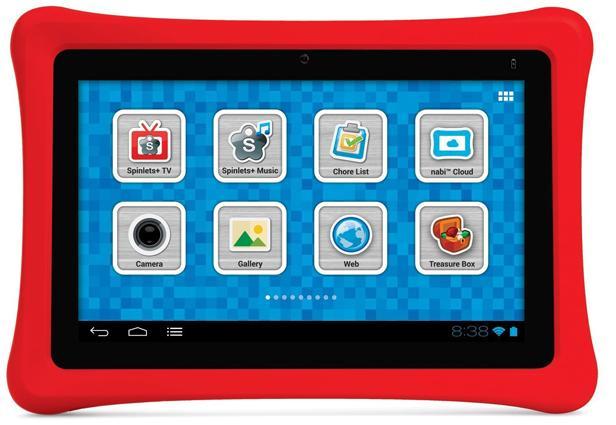 The Nabi 2 is our favorite Android tablet for kids. Why? Well, it's basically a Nexus 7 dressed up in kids clothes. The orange rubbery case makes it clear that this is a tablet for kids, but the sleek black screen and interior case give it the style of an Android tablet. It also comes pre-loaded with a bunch of games that will (hopefully) make your kids smarter. Plus, if you look at the screenshot above, there's even a "Chore List" app. How could parents not like that?
Tabeo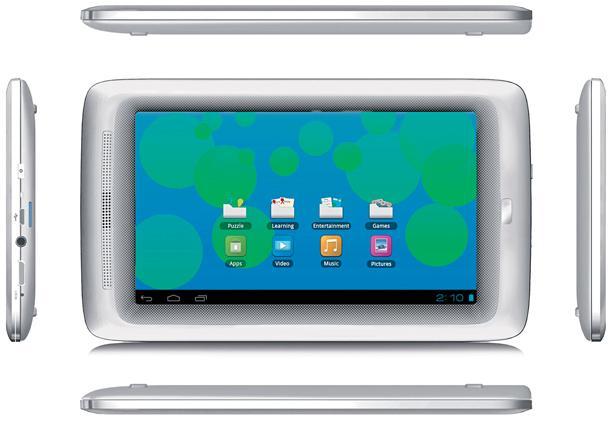 Tabeo is a kids tablet created and manufactured by Toys R Us. The 7-inch screen is a blast to look at, although there isn't much else to set the Tabeo apart from its competition. If you do a lot of shopping at Toys R Us, you will have undoubtedly noticed plenty of Tabeo-branded accessories around the store, from noise cancelling headphones to cool new cases. However, the Tabeo features a lackluster user interface that makes it look more like an 'adult' tablet and less like a playful kids tablet
Our pick
If you're looking for a tablet that performs like a kids tablet but has the useful functionality of a regular tablet, then our pick is the Nabi 2. At $199, it's pricier than other kids tablets listed here, but it has enough functionality that kids ages 6 to 9 won't get bored any time soon.
However, if you're buying a tablet for kids between the ages of 3 and 6, you'll want to buy a sturdier option like the LeapPad 2 that is tougher to break. The last thing you want is to spend a couple hundred dollars on a tablet for your kids, only for it to end up with a broken screen a week later.