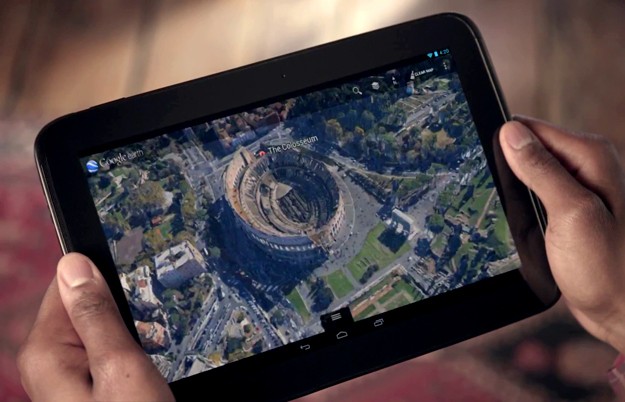 If you're buying an Android tablet for someone special this holiday season (like yourself), then you're probably wondering which one offers the best blend of price, performance, and quality.
A slew of Android tablets have been released over the past year, and unless you spend all day reading Android news websites, it can be difficult to figure out what terms like "Nexus", "Tab", and "Jelly Bean" all mean.
Today we're going to make your tablet purchasing decision a little easier. Here are the best Android tablets for this Christmas season:
Full-sized Android tablets (10 inches or more)
Nexus 10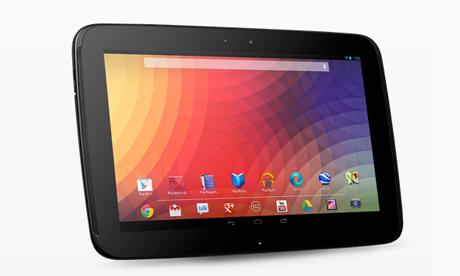 Starting at $409, Google's recently released Nexus 10 is an absolute gem. Although Apple fans love to brag about their cute Retina displays, the Nexus 10 has a noticeably sharper screen – despite being physically larger than the iPad. The Nexus 10 also has Android 4.2 Jelly Bean, which is the latest version of the operating system. And if you want to buy a Nexus 10 for your family, you'll appreciate the fact that multiple user accounts can easily be setup on the same tablet.
Perfect for: Tablet users looking for the 'pure' Android experience with powerful hardware and an incredibly crisp screen – all at a big discount over almost every iPad model.  
Samsung Galaxy Tab 2
The Samsung Galaxy Tab 2 is slightly cheaper than the Nexus 10 and other full-sized tablets. Priced at $350, the Tab 2 offers Samsung's classic Android interface, although it's not quite as crisp or as powerful as the Nexus 10. But if you're looking to buy a tablet on a budget this holiday season, then the Tab 2 is perfect for reading e-books, browsing the web, watching videos, and playing Android games.
Perfect for: If you can pick up the Tab 2 at a good sale price, then it will fulfill your tablet entertainment needs.
Small-sized Android tablets
Nexus 7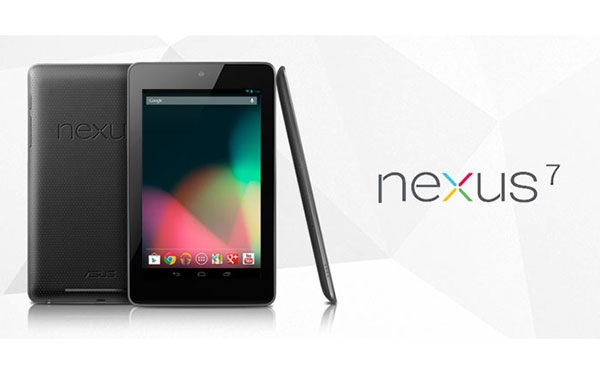 Google's 'pure' Android tablet once again leads the way in this category. The Nexus 7 is $200 less than its big brother, the Nexus 10, and costs just $209 for the 16GB version. The Nexus 7 is comparable to Apple's iPad in terms of screen quality and performance. In fact, many people claim that the Nexus 7 blows the full-sized iPad out of the water in this category. And don't even get them started on the iPad Mini versus Nexus 7 comparisons.
Perfect for: Those who want a powerful and entertaining tablet experience but don't need a full-sized screen.
Amazon Kindle Fire HD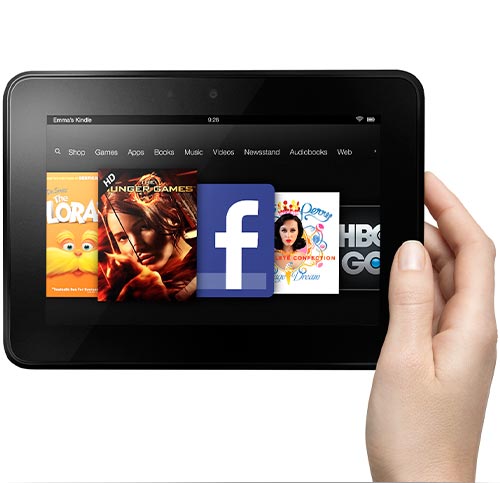 Amazon advertises its Kindle Fire HD tablets as being heavily content-based. Which makes sense coming from a company that makes billions of dollars off sales of music, movies, and games. The Kindle Fire HD might not be as powerful as its competitor, the Nexus 7. But what it lacks in usability it makes up for in entertainment options. Amazon's app store has a good variety of apps, but where it truly shines is its number of movies, books, music, and other media.
Perfect for: Shoppers who like legally reading books, watching movies, and listening to music on their tablets.
Android competitors
iPad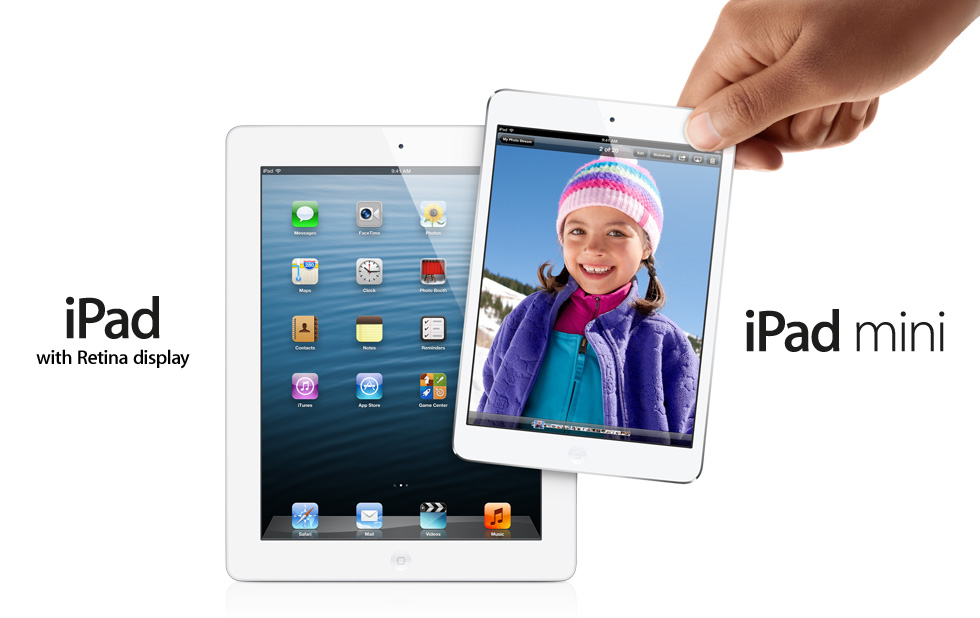 Android might not always be the best option for you. If (for whatever reason) you don't like Android's customizable user interface or its variety of 700,000 apps, then you could always buy an iPad. Apple's iPads might be more expensive and less powerful than comparable Android tablets, but that doesn't necessarily mean they're bad tablets. It's easy to appreciate the sharp screen of the iPad's Retina Display, and the new iPad mini offers the same iOS experience with a slimmer design and smaller screen.
Perfect for: Shoppers who are willing to pay a hefty premium for Apple usability.
Microsoft Surface and other Windows tablets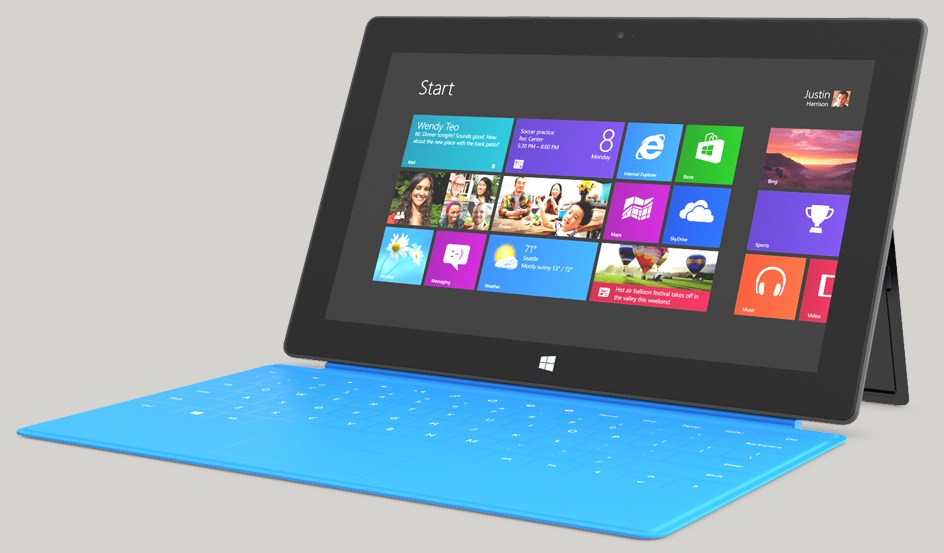 iPad and Android aren't the only kids on the tablet block any more (sorry Blackberry Playbook). Microsoft entered the tablet market in a big way this fall with its Microsoft Surface tablet. The Microsoft Surface RT comes with a 7-inch screen, Microsoft Office, and a colorful new operating system.
If the Surface isn't your thing, then there are plenty of other Windows 8 tablets and laptop hybrids available as well. If you like Microsoft services like Xbox Live, Skype, and Office, then Windows tablets will help synchronize your life.
Perfect for: Tablet users who already use Microsoft to control their lives and want to try out a completely new user interface.