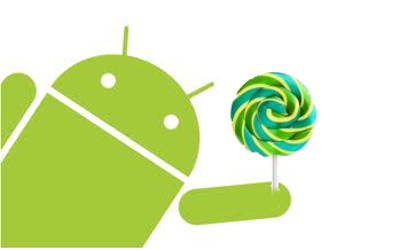 If you have got the Android Lollipop on your phone and once you are through exploring the visuals, there are some cool things you can now try with it on your smart phone as under:
a) Set up Bluetooth
This is to ensure your phone stays unlocked to be able to get smooth access to a trusted Bluetooth device. To do that ensure that you have an automatic locking screen mechanism set up initially such as a PIN so that your phone secures itself when there is no Bluetooth device. Then get to Security>Smart Lock>Trusted Devices and gently tap the red plus symbol to be able to pair the car stereo, any portable speaker or your smart watch to your phone. In the coming days, you would also be able to set up a trusted location as well through the update on the Google Play Services.
b) Test the improved Face Lock
While in Security menu, just go to Smart Lock>Trusted Face to tap it and follow prompts to make the system get used to your face for recognition later on. Switch off power and then on. You will notice that the new look feature is much faster and more reliable. Lollipop enables the system to recognize your face the moment the screen gets activated. This added security feature is a great thing to have.
c) Check out the voice command
If your smart phone or tablet supports voice command, you can use it to issue commands even when your gadget display is not on. Go to Settings>Language & Input> Voice Input and then tap the gear symbol next to the "Enhanced Google services". You will see "Ok Google Detection" and you just have to tap it and also tap the "Always on" prompt for the system to henceforth recognize your voice. You can make this feature work even when the phone is locked if you wish to. At the end say "Okay Google" and you can now ask your phone questions, issue commands and it will work at all times.
d) Act on notifications despite lock screen
The lollipop enables you to act on notifications from your lock screen and that is a great plus indeed. Just swipe horizontally to dismiss or tap twice to open and respond. You can also swipe downwards to expand and access other commands such as replying to emails.
e) Set up the priority notification feature
Yet another facility that the Lollipop offers is thepriority notification which is like a customizable "don't disturb" configuration on your phone. Whenever this becomes active, only those with  a " high priority" setting will bother you through an alert. The others will also show up for you to look at them later on but will not alert you.
The above five features on the Lollipop are certainly most useful and unique to the Android ecosystem. Try them on before exploring some of the other features.