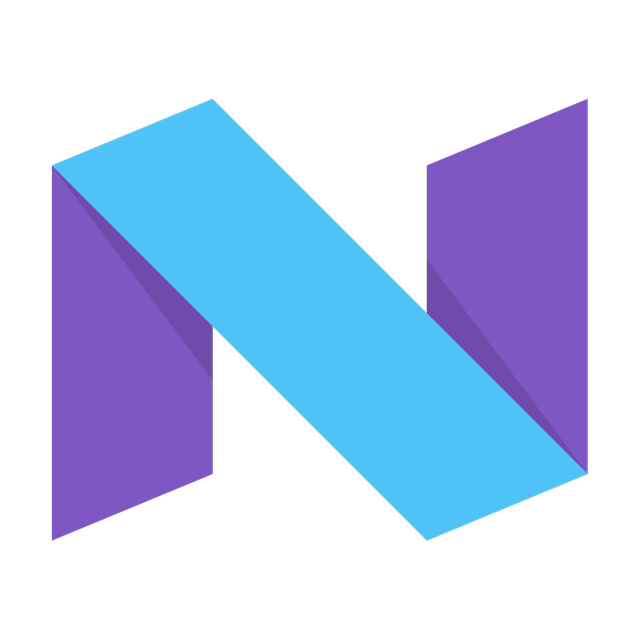 The latest Android update, Android Nougat, just launched a new developer's version. So far, Android Nougat looks a lot like Android 6.0. However, there are plenty of little changes and tweaks you need to know about. Here are the 5 most important ones we've spotted so far:
5) It's Called Android Nougat
It took a while for Google to come up with the name, but we know officially that Android N 7.0 is called Android Nougat. Let's be honest: it's tough to think of candies that start with N. I don't really know what a Nougat is, but the only other one I can think of is "Nutella".
In any case, Android Nougat comes with a stylized N like the one seen at the top of this page.
4) Different Homescreen Folder Icons
One of the little but noticeable things in Android N is that the homescreen folder icons have received a minor visual refresh. App icons now appear in a grid instead of the stacked appearance we saw in Marshmallow. Folders act the same way as before – the only change is visual.
3) New Notifications System
Android N comes with a redesigned notifications system. It gives your notifications a more minimalistic, streamlined appearance while actually providing you with more details about each notification – like the app that sent the notification. You can also view more information directly from the notification shade simply by tapping the downward arrow.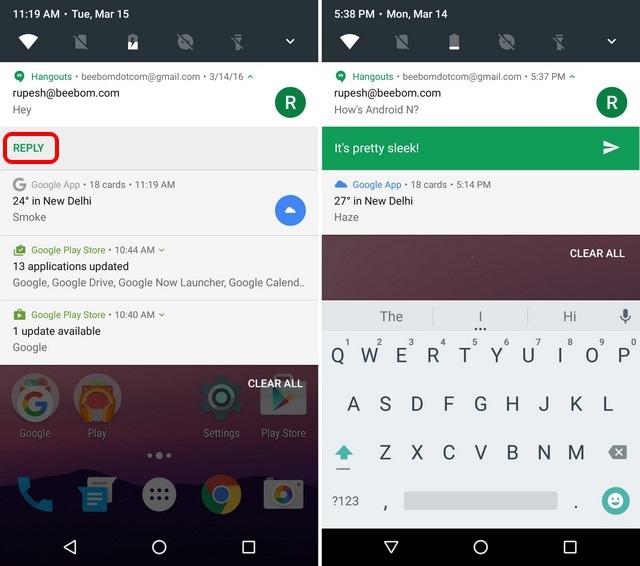 2) Different Photos for the Home and Lock Screen
Samsung devices and other Androids have had this feature for a while, but it's only just coming to Android as a whole. Now, you can set a home screen wallpaper, a lock screen wallpaper, or set both simultaneously. Personally, I like having a generic image on my lock screen (just in case someone is looking at my phone) while having a more meaningful, personal image on my home screen.
To change wallpapers in Android N, go to Settings > Display > Wallpaper and pick your new wallpaper.
1) Quicker Access to Quick Settings
Android has always had quick access to quick settings. But Android N gives us quicker access to Quick Settings. Thanks to Android N, you don't have to swipe down twice to get to the extended quick settings area.
Instead, you can swipe down once to see a handful of important information about your device – including 5 customized settings you can control. You can also add battery saver onto your notifications screen – so you can quickly activate or deactivate that control whenever you like.