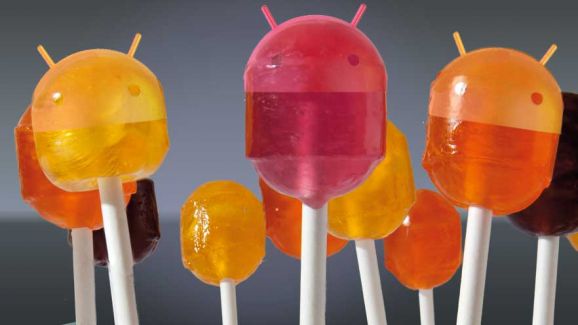 The suspense and speculation is over. Android L has been christened Android Lollipop and has been launched predictably with the Nexus devices 6 and 9 along with the new Nexus Player.
Let us look at an in-depth breakdown of the key features of this OS:
a) There is no problem with the continuity of you being able to access your songs, apps, pictures and even the recent searches you may have done with your current OS. These can be continued to be accessed across multiple devices.
b) Android L has the capacity to support gadgets with varying screen sizes including smart watches, television sets and even cars. Google designed it to be as flexible as possible and you can surely customize it to your needs.
c) The Material Design which is the first of its kind for any OS by Google enables Android L to present a consistency of service and user experience across the above mentioned devices. The elements within the interface can shrink or expand based on requirement and with a 3D appearance to complement them, the entire experience is an intuitive one. It also encourages transitions between different tasks and that is fluid as well.
d) You can now capture full resolution frames at 30fps and can even shoot raw formats such as the Bayer RAW and YUV. The OS supports burst mode as well as the fine settings providing you with greater options. There is support for UHD 4K playback on video and even tunneled video facilities for you to enjoy high quality display on your Android TV. The streaming is much improved and it is now possible to add professional camera touch features like controlling the settings of the sensors, flash and lens.
e) The battery saver feature  can boost life by another 90 minutes and this is most helpful when you find yourself away from any power outlet. The management of power is also better as the OS gives you intimation about the time left for you to suitably recharge your battery and even as it does, you would know how much you need to do so before you can unplug and start using the device.
f) Security is greatly enhanced, thanks to the guest user mode feature. You can create multiple user accounts as well to allow others log into the device if needed. Nobody can access any of your files and the Android Smart Lock will help in securing the device by pairing to any of your trusted wearables or even your car. Google has now with this OS put in the SElinux security module for total protection from any malware.
g) The notifications bear a different and better appearance. You can look at them from your lock screen or hide them if you wish to. When you turn on the Priority Mode through the volume button, you would be able to allow specific contacts and notifications to get through to you. It is now possible to even disallow calls if you choose to when playing a game or are busy with something.