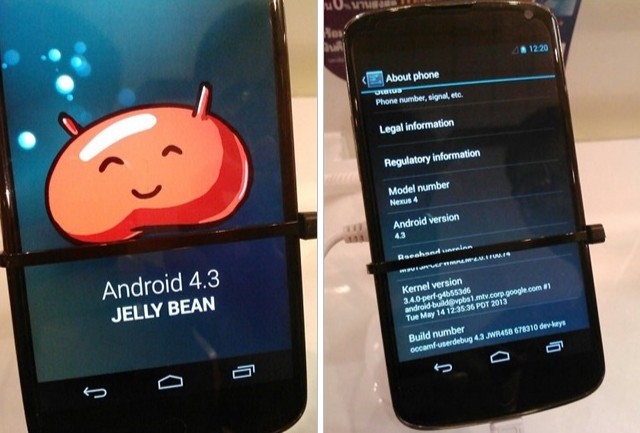 It's been a relatively long time since the last Android update. Usually, we have to wait less than a year between major announcements. And since the first release of Jelly Bean (Android 4.1) was announced at Google's I/O 2012 event in July 2013, we've been waiting about one year to hear anything from Google – which is notable because the I/O 2013 event took place in May.
Well, the Android community has finally sighted Android 4.3 in the wild. AndroidPolice.com apparently encountered a leaked Android 4.3 build. Unless Android 4.3 is codenamed Key Lime Pie, it looks like we'll have to wait for the much-anticipated Android 5.0 at some point in the future.
Here are the important features to know about Android 4.3, which was torn apart by Android Police over the last few days:
-A new notifications system: Android 4.3 features a new notifications system along with a number of notification-related changes. Users can now choose which apps have access to the notifications screen, and apps can also completely customize the way the notification screen is displayed. This is important for wearable computing technology, since it allows your Google Glass (or whatever other device you're wearing) to display a usable notifications screen. Users will be able to read notifications, dismiss them, and access action buttons for individual notifications – just like your real notifications bar.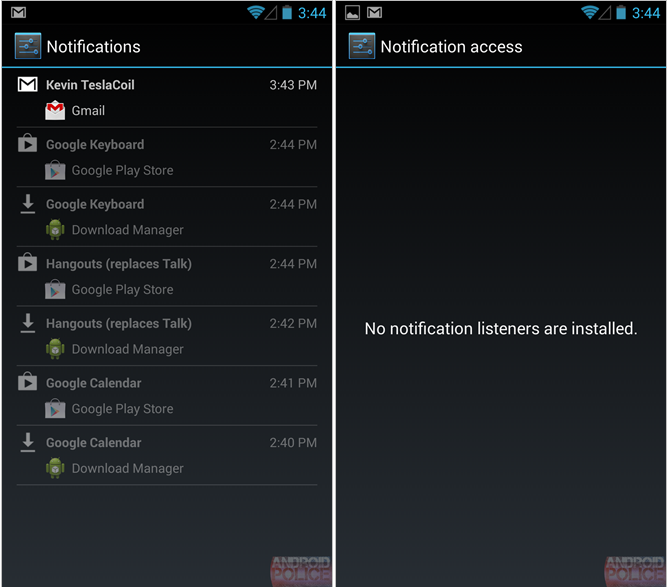 -Notifications history: Another major change to the notifications screen is the history of notifications displayed – something that should be easy for users to appreciate. The new notifications screen will highlight new notifications while greying out old notifications. You can tap on all of these notifications to see the app info screen.
-Third party app access to notifications: Google clearly thinks wearable computing will play a major role in the future, and the Android 4.3 update allows third party apps to access and modify the notifications screen. Why is this important enough to garner its own point? It signals that Google is opening the door to wearable computing from other manufacturers.
-That's it so far
So basically, all we've got is a revamped notifications screen in Android 4.3. There's nothing really wrong with that, but it's certainly far from the major Android updates we've grown accustomed to in the past.  However, this was only an early unconfirmed build of Android 4.3, so Google may have plenty of additional features planned.
What do these changes mean for you?
-No more annoying spam notifications from game publishers due to the new notification access menu
-More powerful third-party apps with the ability to customize the appearance of the notification screen
-The advance of wearable computing technology