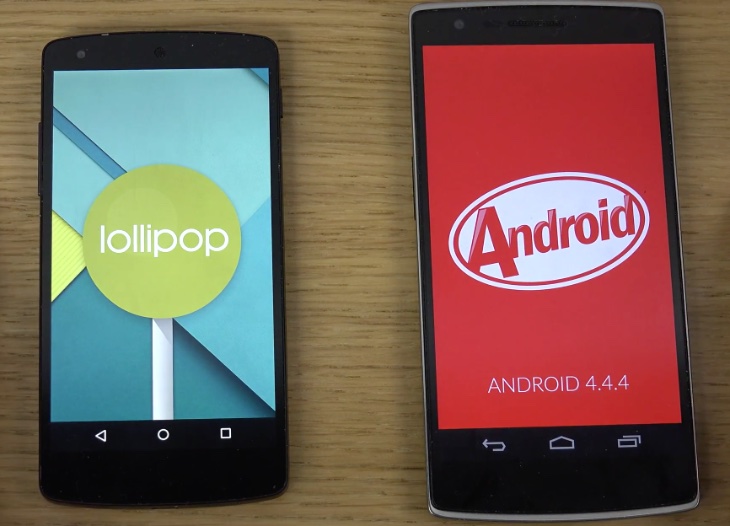 With close to 30% of the Android smart phones all over the world now running on Kit Kat 4.4.4, Google has managed to take care of some of the fragmentation issues. However, it would want the remaining 70% as well as those on Android KitKat to migrate to its latest showpiece, the Android Lollipop.
So why should those already using KitKat 4.4.4 migrate to the Android L, when many of them have just migrated to Kit Kat and are still figuring out its advantages over the previous OS versions?
Android Lollipop is yet another sweet offering from Google and boasts of a lot of changes that are sure to enthrall users. Google has gone in for a totally new look and design. The 'Material Design' approach has enabled Google to bring about visual enhancements to the user interface and though the flat look of Android KitKat has been maintained, the addition of shadows, animations and 3 D effects provide the visual depth.
The objective behind the development of Android L was to make the look unified and also present opportunities for developers to be more creative with their apps. In addition to the visual aesthetics, it also packs in some useful upgrades that users of Kit Kat will definitely enjoy.
Notifications And Do-Not-Disturb
The first one has to do with the notifications. As compared to KitKat, the Android Lollipop allows notifications or pop-ups to appear even when other apps are playing so that the user is able to enjoy an uninterrupted experience. The notifications help you decide which one to prioritize – to continue with what you are doing or attend to the notification. You thus have a choice.
There is also a 'do not disturb' mode you can set so that you can ignore spam messages and yet receive calls and messages from some of the contacts you specify.
Battery Life And Google Now
This is certainly something everybody cannot have enough of. Considering the usage of the average smart phone for gaming and communication, users will always look forward to boost in battery power and its optimization. The Android Lollipop has the Project Volta backing it so that users can know which of the apps are draining the battery more. They can then disable those apps to conserve power.
The voice command feature of 'Ok Google' is more accessible and the users can avail of this feature even with the lock screen activated.
Security features have been beefed up as well. It is now possible to set zones where you do not have to use the PIN or pattern to unlock the gadget. These are the 'safe zones'. The gadget will also have more RAM at its disposal due to the greater efficiency of Android L.
Overall, the migration for KitKat users to the Android L is certainly going to be worthwhile and Google would be hoping more users get on to the Android L bandwagon sooner than later.