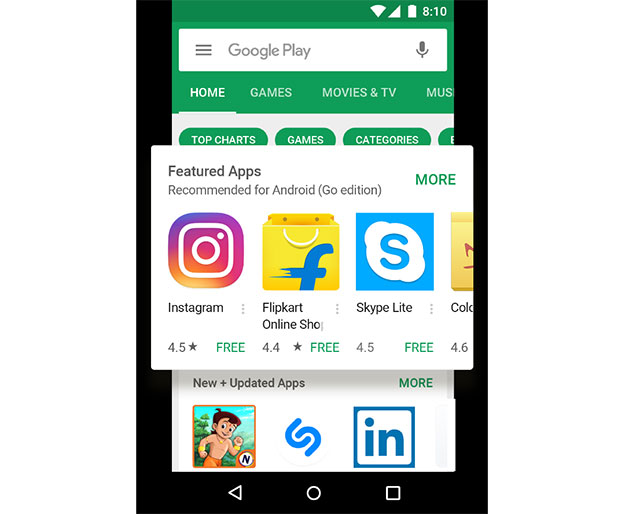 Android Oreo is starting to dominate the Android distribution just after Nougat surpasses Marshmallow.
The rate of Android Oreo distribution has increased by .4% this 2018 and are expected to skyrocket in the new smartphone launches, including the launch of Samsung Galaxy S9 this February 25, 2018, in Brazil.
According to Google Statistics, smartphone developers who install Oreo and Nougat has a noticeable rise in numbers, while older versions of Android is already decreasing. Aside from the biggest Android phone manufacturers like Samsung and Sony, other competitors like Huawei, Motorola, HMD Global, have also already updated their operating system to Oreo.
Android updates may not easily decrease the old numbers
While there is an aggressive innovation to Android technology, the amount of older Android version users may not easily decrease. In fact, Older Android version statistics may still continue to rise due to the consumer demand. This is based to the fact that people tend to hold on to their smartphone for a long period of time. Also, consumers still prefer to buy the older versions because they come much cheaper today.
In terms of security, older versions of Android are still reliable. Besides, users can still enjoy the benefits of using most of the apps available in Google Play Store without a constant update to their operating system.
What makes Android Oreo better than the older versions?
Android users are about to say goodbye to those annoying notifications of several apps that suddenly pops up. Oreo will give you more options on how to deal with these notifications.
Notifications are now automatically classified as "Major Ongoing" for important notifications, "People to People" for message alerts, "General" for everything else, and the best is the "BTW" that hides all the useless notifications.
Android Oreo also features an all-new and improved emojis. That is all we ever needed. While the current emojis are boring and far from reality, the new emojis are redesigned to almost matching the appearance of other platforms.
With the efforts to make Android phones an easy Google search engine, Google Now has also been updated. Previously, Google Now would show notifications and reminders on what to do next, what you might've forgotten, or where to go. The Google Now in Android Oreo will instead show news feed by default rather than personalized feed. The catch is, Google gathers the data of your previous searches and will only show news feed accordingly.
Google improves developer-interface
These are only some of the few changes Oreo has the advantage compared to older Android versions. Google is very specific when they launched Android Oreo that they are more focused on making the Oreo more developer-friendly since they already hit the mark of making it user-friendly with the older versions.
Which means app and game developers for Google Play Store can now easily create, update, and modify their apps. This may as well be the "Year of the Apps" for Android. Android users can expect more and improved Play Store apps and games this 2018.
So far, this is what we can expect from the new Android Oreo. But, we know Android and Google will definitely make changes within the first few months to improve user and developer interface. Better set our perspective to the possible future and not the actual present.