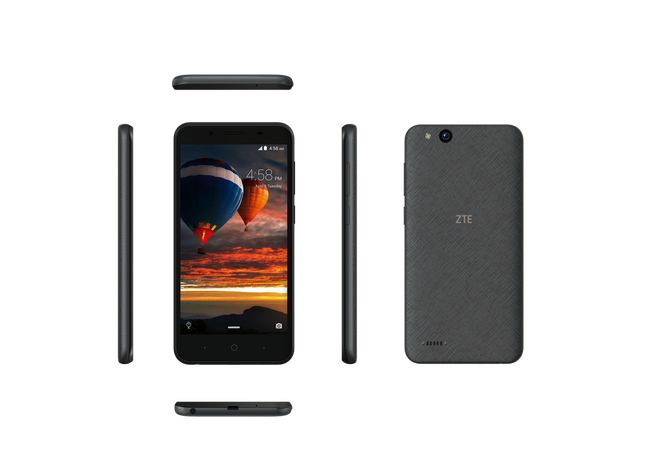 Ever since Google announced the low power mobile operating system way back in May last year, things have mostly remained quiet on the Android Go front except for an unexpected name change to a decidedly less catchy one.
Android Go is a lightweight version of the Android operating system which is designed for lower-end devices which only have less than 1GB of RAM. This lightweight version promises a world of efficient and decent-performing smartphones with timely security and app updates. This made Android Go a unique offering from that start because unlike these kinds of life offerings that aim at developing the world, this stripped-down Android version won't be skipping any markets, including the U.S.
And it seems like Barcelona is bound to be the play home to a number of "Android Go" launches this week. However, it does not change the fact that ZTE's very own Temp Go will have the distinction of being the first handset to launch in the U.S. as it debuts on March which is only a few days from now. In fact, while Temp Go is aimed at some more underserved markets, it must hit the states first. This is a pleasant side effect of the fact that the San Diego team of ZTE worked with the local chip giant Qualcomm in bringing the handset to life.
The Temp Go is an even more budget-friendly smartphone which features a simple design. Aside from a simple design, this smartphone also includes a 5-inch display and comes in at 854×480 pixels. And at the bottom part of it, you should find both a 3.55mm headphone jack and a charging port for a MicroUSB.
This week at the Mobile World Congress, we should be getting more information about Temp Go but its price would probably set to arrive in at under $100. This is really cheap even for the budgetary standards of ZTE. Obviously, you would really get what you pay for with this one including its notable RAM which is 1GB that has become some kind of a bog standard for the new kind of devices.
Temp Go's other specs consist of Qualcomm's Snapdragon 210 chipset, an 8GB storage which is augmentable up to 32GB, a 2,200mAh battery and a 5-megapixel rear-facing camera and a 2-megapixel front-facing camera. These are the kinds of specs you would definitely anticipate when you want to spend less than $100 for a decent smartphone. And obviously, the main difference here is that Android Go is designed to perform better on low-end devices.
Temp Go, according to Google, comes with all kinds of benefits for the end user such as a 30 percent faster startup time as well as an optimization of storage space which is up to 2x. The latter benefit is done to some extension by including a number of Go apps that are optimized. These list of these Go apps is quite long, but some of them are Google Assistant Go, Google Go, YouTube Go, Google Maps Go, Gmail Gom Gboard, Chrome, and Files Go and a new file management app. There's even a Go version of the Google Play Store that focuses on apps that are lightweight.