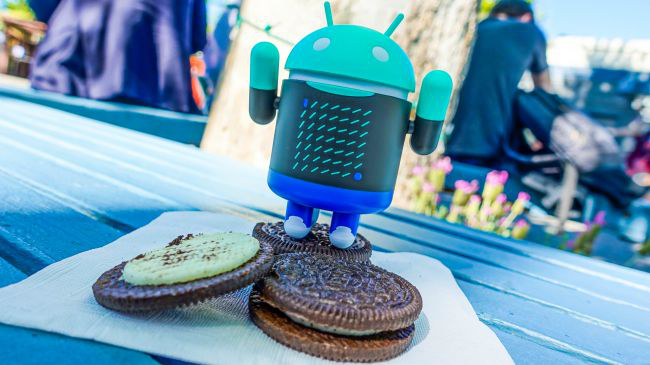 As it warms up its latest new build of Android, Google is finally ready to uncover its mysterious work on the Android P to the public. The next major Android version is expected to make its first debut in the second quarter of the year at Google's I/O Conference. But before that happens, there will be a developer preview that offers the first look at Android's future which will be released later this month.
According to some unnamed sources, Android's new look could be designed to convince more iPhone users to switch to Android. Although it isn't yet clear what form this new design will take, it appears that this is a reference to the rumored Material Design 2. The original Material Design language was unveiled way back in 2014. The design principles are currently pervading all over the entire spectrum of Google software, services, and apps – to name a few, it includes the Google Chrome web browser, ChromeOS, Android operating systems, Google Photos and YouTube.
Just this weekend, Evan Blass has started the ball rolling. He noted that the Android P Developer Preview 1 will be uncovered in the middle of this month. When this happens, it would fit in along with the previous release schedules and the timing for the I/O 2018.
According to some sources, the new Android version will focus more on device security. One of its features which have already been heavily discussed is about locking down background apps' access to a device's sensors. So in general, your camera, for instance, will only be accessible to the program that's running in the background. Aside from that, the advanced options for call screening were also highlighted in some of Android P's code snippets that were made available.
This new version of Android will most likely accommodate tweaks to the screen displays for better management of the "cut out" areas with the number of manufacturers that are looking to use similar designs to Apple's notch on the iPhone X that are on the rise.
What's more is that there were also expectations of what seems to be a "dark mode" that's being built into the code – this is a known feature that saves the battery power on OLED displays – however, it has been confirmed by the engineering team that this will be a "toggle" for Android developers to test dark modes in their apps.
Way back in 2017, the preview for Android Oreo was on March 21st. So once this new preview for Android P is released, the assumption is that this new Android version will be "feature complete" – with no major additions before I/O – and its focus will be on hunting bugs all over the ecosystem. Even though the release date isn't clear yet, Android P will most likely be named after something sweet (as expected). Some guessed it will be named Android Pie. And it seems that March 14 will probably the closest thing we'll get on the calendar.