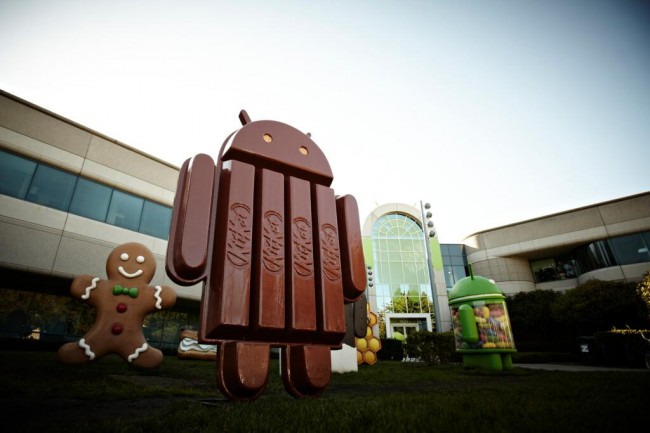 A few days ago, you may have seen the news that Google and Nestle had teamed up to create a spoof video for Android Kit Kat, which was going to replace 'Key Lime Pie' as the next major Android operating system.
The video was designed as a joke, but there was one big element of truth to it: the next version of Android (version 4.4) will be named Kit Kat.
We knew the next version of Android was going to start with a 'K', and when it comes to sweet treats that start with a 'K', people could only think of Key Lime Pie. Sure, the name 'Kit Kat' was floated around, but people knew it was trademarked and thus unavailable for use.
That commercial doesn't actually show anything about Android 4.4 or Android 4.4 features, but it does seem to be a shot at Apple's silly commercials. A soft speaking British guy talks over a minimalistic presentation that features a white background and closeup product shots.
Apparently, Google approached Nestle approximately six to nine months ago for permission to use the name. Nestle saw a marketing opportunity because apparently:
"Kit Kat's jingle is a good fit for people taking a break to look at their smartphones or tablets…the deal appeals to Hershey because Android hits the sweet spot of Kit Kat eaters, who are typically between the ages of 18 and 34."
The other big news in the Kit Kat announcement was that the next version of Android will be Android 4.4, not Android 5.0. Many people were expecting Android 5.0 to be revealed later this fall alongside the Nexus 5 as part of Android's 5 year anniversary, but it looks like Google has other plans.
I don't know what's more surprising: the fact that one of the world's richest companies teamed up with a chocolate bar for a marketing opportunity, or that nobody leaked the Kit Kat/Android 4.4 news.
By the way, we know this news is official because Google officially placed the Kit Kat statue on its campus lawn earlier today. And it looks pretty freaking cool.
Aww man look at all the free chocolate bars those people got to eat! I'm jealous.