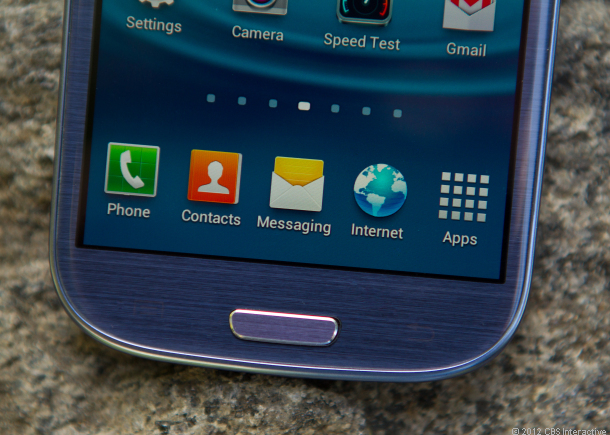 Android 4.1 Jelly Bean was released by Google several months ago, in June. However, we're now nearing the end of September and less than 2% of Android devices are currently running the latest version of Android.
Expect that number to rise sharply over the next few days, because it looks like Samsung is ready to release its Jelly Bean patch to Samsung Galaxy S III owners. According to early reports from here and here (among others), Polish Samsung Galaxy S III users have begun receiving the Jelly Bean 4.1 upgrade.
Other unconfirmed reports stated that the Samsung Galaxy S III was also available in Macedonia, Croatia, Serbia, and other eastern European countries. The update is available through Kies, which is Samsung's smartphone-to-computer wireless communication app. In other words, you don't have to connect your computer to your smartphone in order to receive the Jelly Bean update.
Initially, Samsung had said that Samsung Galaxy S III users would not receive the Jelly Bean update until October. That could still be the case for other parts of North America and Europe, but we'll have to wait and see.
New Samsung Galaxy S III features with Jelly Bean:
Pause function for videos: Instead of having to splice videos together, Samsung has added a unique feature in Jelly Bean that allows users to pause a video then resume recording without creating a separate video. This feature will be available directly on the camera app.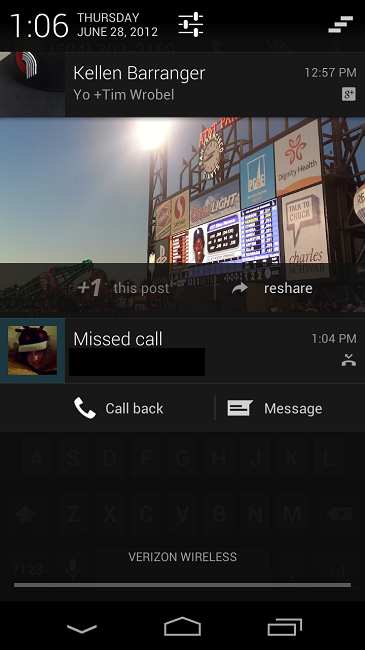 Blocking mode for incoming calls: iOS 6 included a feature called Do Not Disturb mode which allows users to automatically block all incoming calls. Samsung's Jelly Bean will have a built-in automatic blocking mode that does the same thing. This blocking mode will also allow users to set alarms and LED indicators, as well as designate a period of time during which the mode will be active.
Better performance: Like most software upgrades, you can expect Samsung and Google to have ironed out a few Android bugs with the Jelly Bean update. That means faster performance and fewer errors for users.
Google Now personal assistant: Google Now plans to answer your questions when you need them the most. Google Now will act as a personal assistant, which means it can retrieve sports scores, weather information, meeting times, and more for you. Another interesting feature with Now is its hands-free voice search capability. Just say 'Google' while using the Google Now app and a screen will open for you. To make Google Now even better, it will remember the questions you've asked in the past and use that to give you information before you even ask…just like a real human being. Cool!  Fire your secretary, because it looks like Google Now has you covered.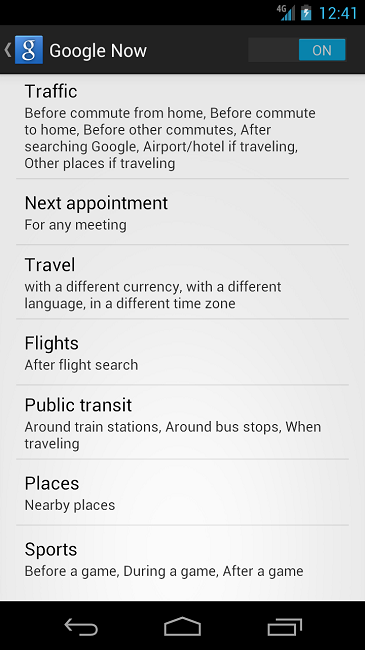 Multiple home screen modes: If you want to customize your GS III more than ever before, then you'll like the multiple home screens feature included in the Jelly Bean update.
New notification bar: The new notification bar will allow users to swipe down to see more information about that particular notification. This will be useful for when you want to open more information about a notification without actually clicking to open whatever app the notification is from.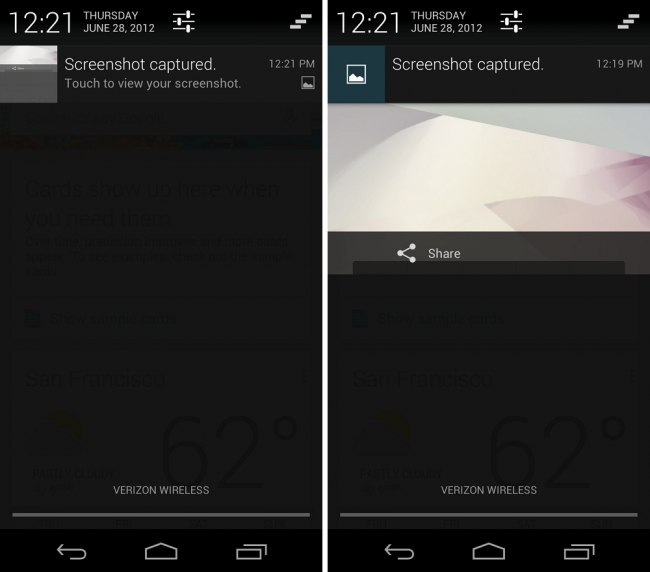 Resizable pop-out video player window: When playing a video, a pop-up window will now appear. This window can easily be resized using touch and drag motions.
Conclusion
Other Samsung devices can also expect to see these changes when they upgrade to Jelly Bean 4.1, which should happen before the end of the year (likely sooner). In the meantime, early reviews of Jelly Bean on the Samsung Galaxy S III are overwhelmingly positive.