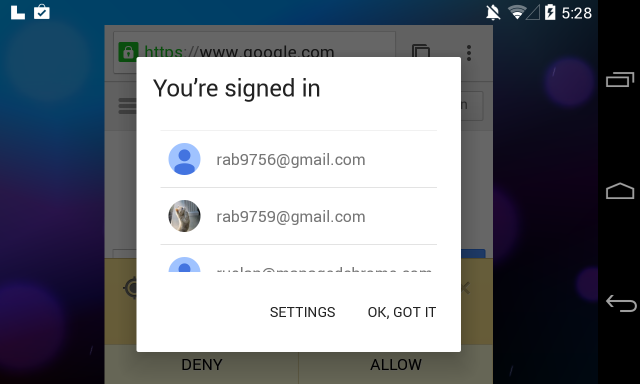 Google's annual I/O starts tomorrow and many Android users are hoping for a big reveal of Android 5.0 Lollipop.
Now, the day before the event, we may have gotten our first look at the new OS.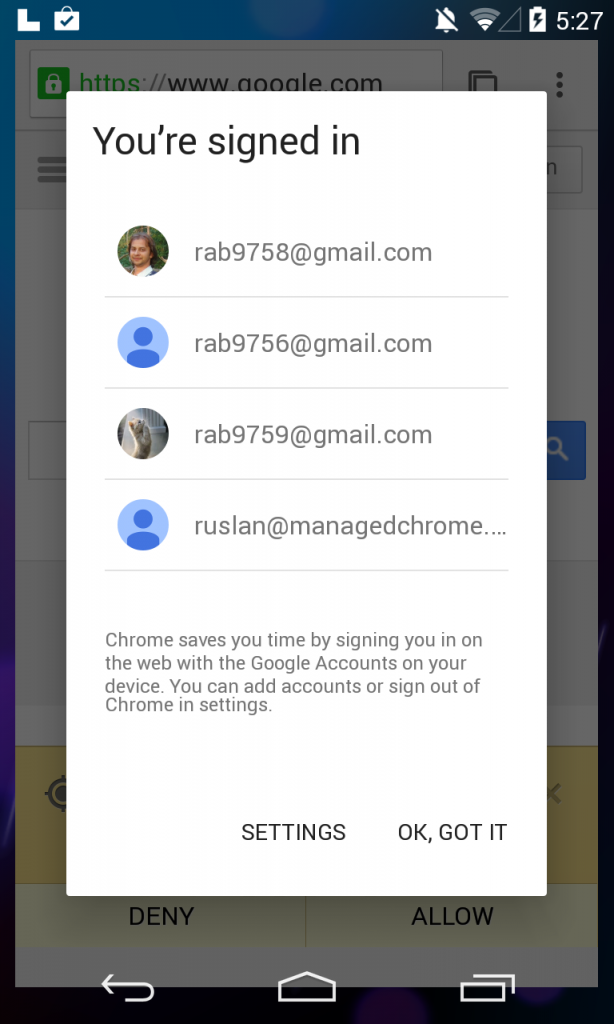 A screenshot was posted on the Chromium Issue Tracker and shared onto Reddit by a user named Doopl.
You can see the screenshots of "Android L" on this page. Here's what we know about this "leak" so far:
-Google has since removed the report from the Chromium Issue Tracker, which could indicate that it was a mistaken leak and wasn't supposed to be released until after the I/O conference
-The release shows a big suggestive "L" in the top left corner, which could be Android 5.0 Lollipop
-Other notable things about the screenshots include the interesting border around Google Chrome – which isn't really a border at all
-It appears the gradient in the status bar and navigation bar have disappeared and essentially been made invisible
-The 'silent' icon is a crossed out bell instead of a crossed out speaker symbol
-The Chrome window appears to be floating above the desktop
Just for some perspective, KitKat screenshots were also posted in the same issue tracker. This is what the KitKat screenshots looked like: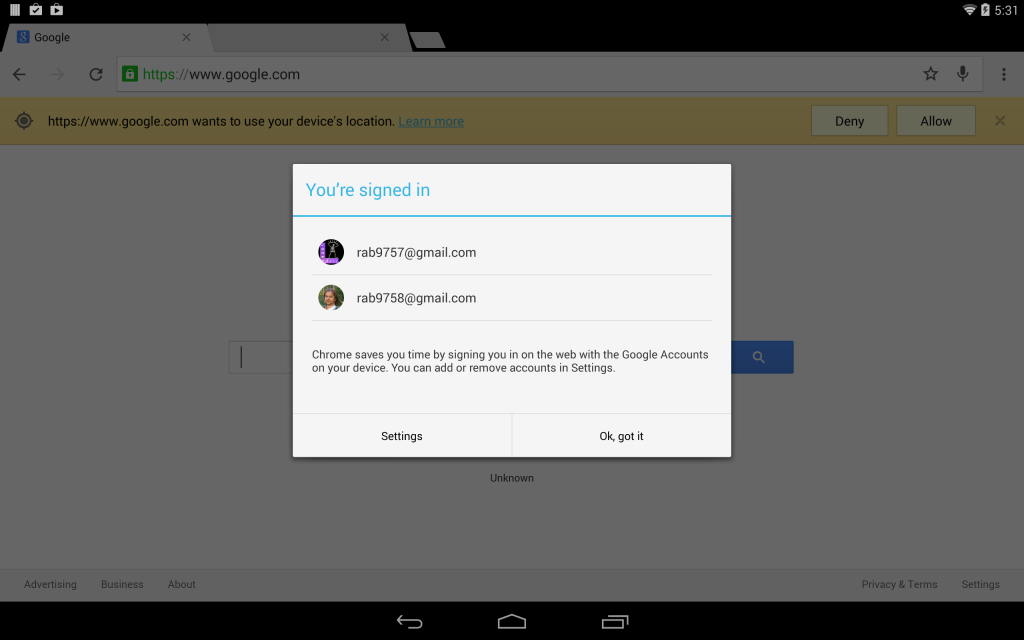 Quite a bit different from the "Lollipop" screenshots, right?
You can view the original Reddit thread on /r/Android here.
Anyways, within the next few days, we could learn more about Android L. Let's hope Google announces something special at I/O 2014. Google announced Android 4.1 Jelly Bean at its I/O in 2012 – why not do the same this year?
Fingers crossed.