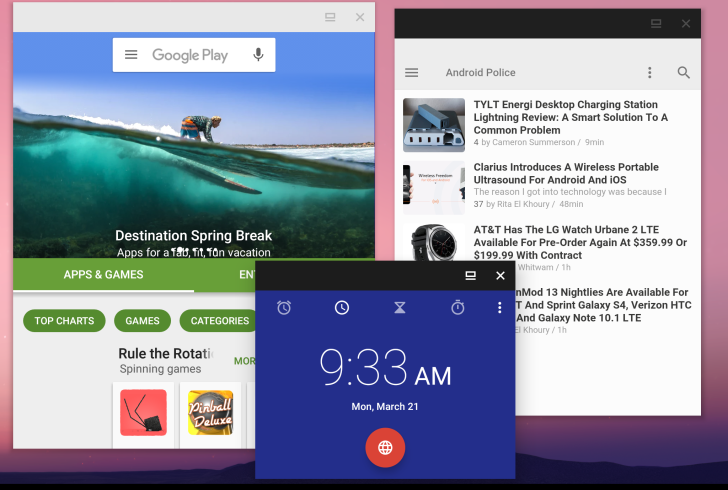 Android 7.0 Nougat has officially been released. Rooted users and certain Nexus users can already access the update – but the rest of us won't get the update for several months.
Whether you're playing with the new update as we speak or you're eagerly awaiting its arrival, here are the top 7 most important features you need to know about today.
Multi-App Windows
Samsung users have enjoyed using multiple apps from one screen for a few years now. Finally, with Android 7.0 Nougat, it's made its way to our favorite mobile OS.
Multi-app windows are available in all apps that support it. A fair number of apps already support it due to Samsung's use of multi-windows, and that number is expected to grow now that it's a core feature in Android 7.0.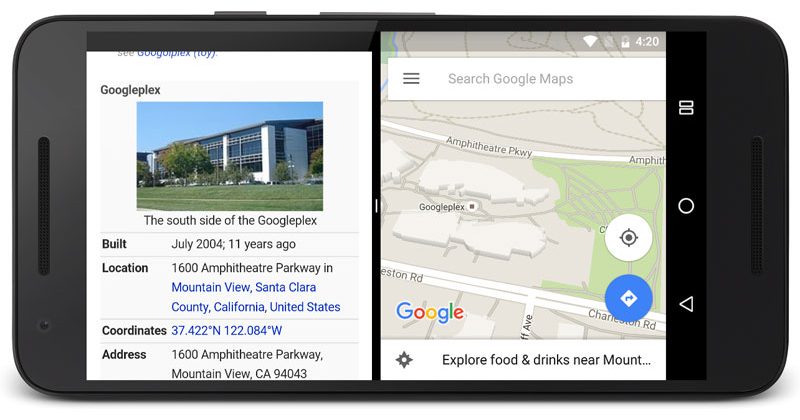 In any case, the multi-window feature means you don't have to interrupt your YouTube video to reply to a message in WhatsApp. To resize an app window, just drag it down, then add a new app in the separate window below.
Quick Switch Between Apps
This may be my favorite Android 7.0 Nougat feature. Quick Switch lets you quickly jump back and forth between your two most recently-opened apps. All you need to do is tap the overview button on the far right twice in rapid succession. So if you're jumping between your email client and your messenger, you can do that faster than ever before.
Rearrange Quick Settings
Again, certain Android builds have had this feature for a while. But now, it's available to all Android users. You can now rearrange tiles in your Quick Settings, giving you quick and easy access to your most important functions – like Bluetooth, Wi-Fi, battery life, and location data.
You can move icons to reflect which ones you use most. If you frequently use your flashlight, for example, then you can bring that to the top of your quick settings list.
Better Security with No Interruptions
We all like better Android security. But we also like not being interrupted. Android 7.0 Nougat brings us the best of both worlds with a new feature called Seamless Updates that allows certain new Android models to download software updates in the background.
In practical terms, that means you can continue to use your phone without waiting for all of your apps to sync.
Another security improvement is in encryption. Individual files are encrypted, which means that even if malware attacked your phone, it's unlikely to harm your files.
Virtual Reality Support
We're quickly entering an age where virtual reality technology is going to be mainstream. Android 7.0 Nougat makes it easier for us to enjoy VR by supporting upcoming platforms Vulkan™ and Daydream, both of which are scheduled to be released in fall 2016.
These platforms will be similar to Samsung's Gear VR – but will be a vast improvement over Google Cardboard.
Better Battery Life
Out of all the improvements in Android 7.0 Nougat, this is the one that's most likely to affect your life on a daily basis.

Android 7.0 Nougat brings enormous battery life improvements to our favorite mobile OS. Last year's Android 6.0 Marshmallow introduced Doze, but this year's Android 7.0 makes Doze everything it should have been.
On Android 6.0, Doze only kicked in when your phone stayed stationary – like when you left it on your night stand overnight.
On Android 7.0, Doze is smarter. Doze will now activate anytime it detects that you're not using your phone – including if it's just in your pocket. This can lead to battery improvements of around 20% to 30%, which is very significant in an average day's use.
Personalized Settings Menu
The Android Nougat settings menu has been totally redesigned to give it a sexy, minimalistic look. However, our favorite part of the settings menu is finally being able to customize your settings – so you can choose which settings go on top and which are hidden further down the list. Samsung users have obviously enjoyed this feature for quite some time – but it's new for stock Android.
Download Android 7.0 Today
Android 7.0 launched last week on the Nexus 6, Nexus 5X, Nexus 6P, Nexus 9, Nexus Player, Pixel C, and Android One. Users of these devices have already likely received OTA updates.
Meanwhile, rooted Android users are free to install Android 7.0 today to enjoy all its features. If you haven't rooted your device, and want to do it in a way with a 100% safety record, then One Click Root is your recommended solution.