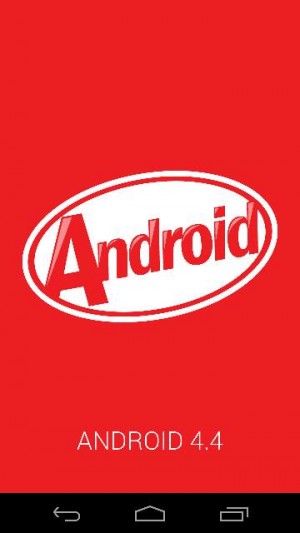 Google announced Android 4.4 KitKat just over a month ago. Since that time, we've heard crickets from Google and a lot of guessing from the world's Android websites.
Finally, we know more about Android 4.4 KitKat thanks to an official release from Google. Aside from a few leaked images and rumors over the past few weeks, this is the first chance the world has had to see Android 4.4 KitKat features.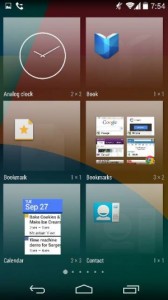 -A "beautiful", "immersive", "polished" design with "improved performance" and "new features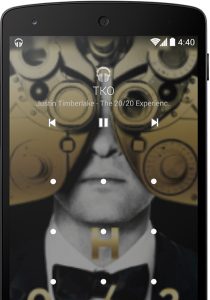 -No need to touch the screen when using Google Now. Just say "Ok Google" from your home screen or when using Google Now. You can say "Ok Google give me directions to the nearest gas station" or ask Google Now to play a song, just like you could with previous versions.
-Full screen album art is displayed when listening to music and on the lock screen. The new music playing lock screen features the same old play, pause, and seek forward/backward buttons.
-Android enters full screen "immersive" mode when reading a book, playing a game, or watching a movie. That means Android only displays the things you want it to display. If you need to access the notifications bar, you can do so by swiping the edge of the screen.
-Faster multitasking and better performance. Every Android update makes Android faster and more efficient, but with Android 4.4 KitKat, Google has made an extra special effort. Android 4.4 memory optimization will be better than any other Android version to date, which means you should have no problem listening to music while browsing the internet, editing photos, or doing whatever else you do on your phone.
-Contacts app that prioritizes contacts based on who you call the most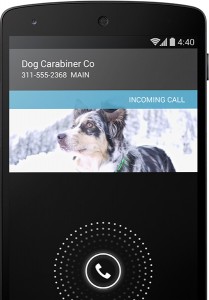 -A smarter caller ID system. When receiving a call from someone not in your phone book, Android 4.4 will attempt to look up more information about that number online. Instead of only displaying the number of the person who is calling you, you'll see the caller's name or the name of a local business.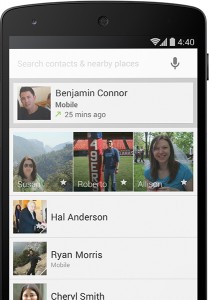 -Better printing support directly from your phone or tablet
-A new and improved Google Hangouts app that collects all your SMS, MMS, and conversations with a friend into a single place.
The 16GB Nexus 5 costs $349. So far, the Nexus 5 is the only Android smartphone with the Android 4.4 KitKat upgrade. -Newly redesigned QuickOffice lets you edit and view documents and spreadsheets from your phone or tablet