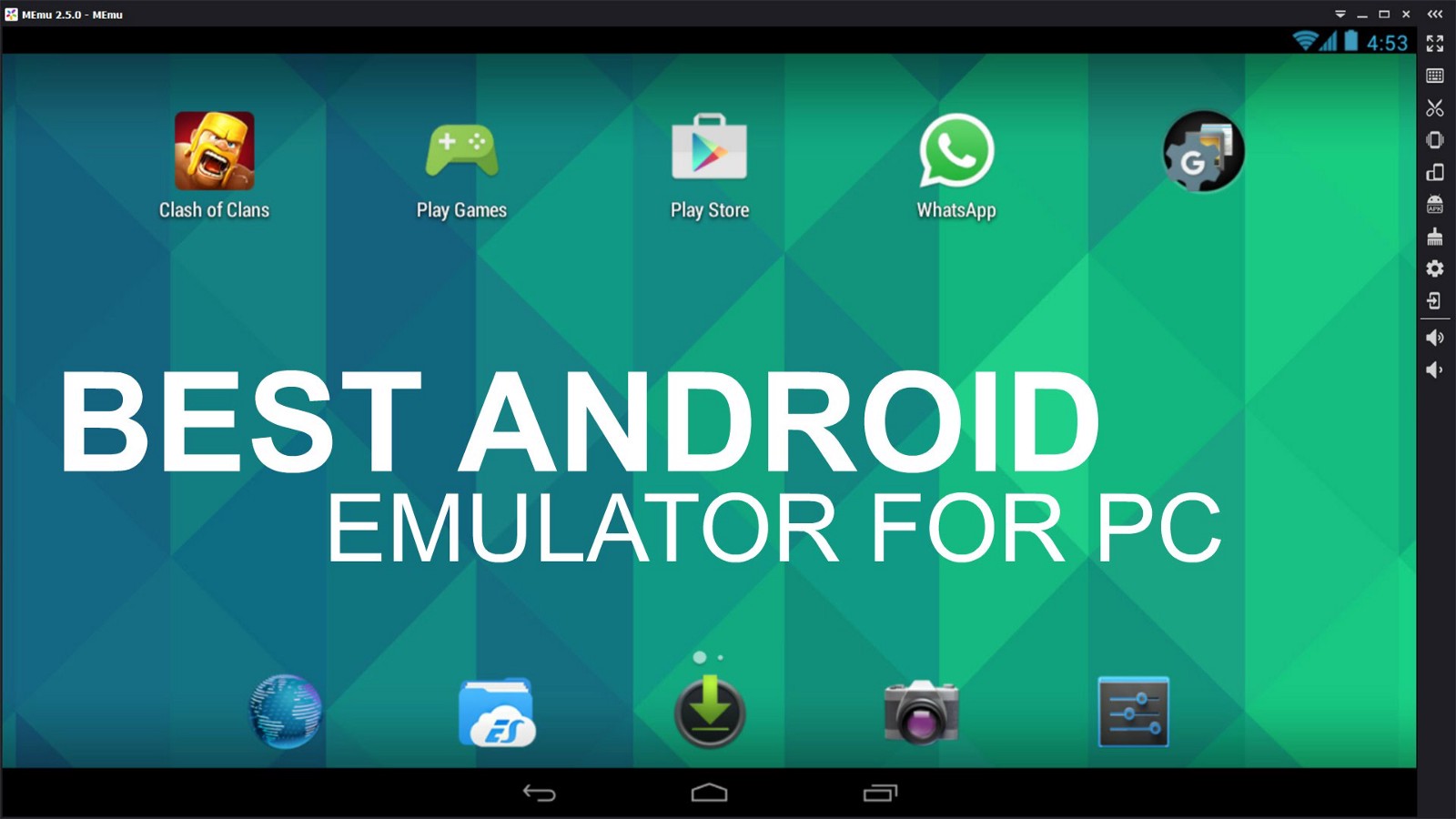 Android Gaming grows popular by the day but no matter how fun it is to play with your phone, it is still more convenient to play in what most gamers are used to – keyboard and mouse. Therefore, developers created Android emulators for PC and Mac to address such concerns. Truth be told, most players are using Android emulators to bring mobile games to PC or Mac and take advantage in every step.
Here are the best Android Emulators you can install to your PC and Mac today.
Bluestacks
Bluestacks is probably the most popular Android emulator today. However, it has several bugs and its features depend on your computer's specs. The emulator was one of the firsts that work really well that still gets regular updates. It can launch several apps simultaneously which allows users to play several games at once.
Bluestacks is one if the heaviest emulators out there yet one which has most of the best features, or worse.
Android Studios Emulator
Android Studio is the default development console for Android that comes with a bunch of tools to help developers make apps and games specifically for Android. There is also a built-in emulator that you can use to test out your app or game.
The setup is rather complicated, and it can take a long time. Thus, it's not one we would recommend for consumer level use. However, developers can simply use this tool as their emulator for testing their apps. It also supports Kotlin in case developers want to try that out. It's too much of a pain for regular people, but it's excellent for developers.
ARChon
ARChon isn't your traditional emulator. You install the app as a Google Chrome extension that gives the browser the ability to run Android apps and games. To run a game, you only need the game APK and load them in. You may also need to use a tool to change the APK in order to make it compatible. There are a lot more steps to make this work than most other Android emulators for PC.
On the plus side, though, since it runs on Chrome and not an independent app, it works with any operating system that can run an instance of Chrome such as Mac OS, Linux, Windows, etc.
MEmu
MEmu is one of the Android emulators that seems to do quite well with gamers. One of its biggest features is support for both AMD and Intel chipsets. Most work on AMD processors, but it's nice to see developers specifically pay attention to AMD's platform.
Additionally, it supports Android Jelly Bean, Kit Kat, and Lollipop. You can even run multiple instances at once for multiple games or testing features. It aims itself at gamers much like Bluestacks. It's also quite usable as a productivity tool as well.
Nox
Nox is another Android emulator that targets gamers with features such as key-mapping with your keyboard, actual controller support, and even the ability to key-map gesture controls. For instance, you can assign the function to swipe right to an arrow key and use that in a game without actual hardware controller support.
So, if you're having a hard time winning games on your phone, try these emulators and see if it works for you.