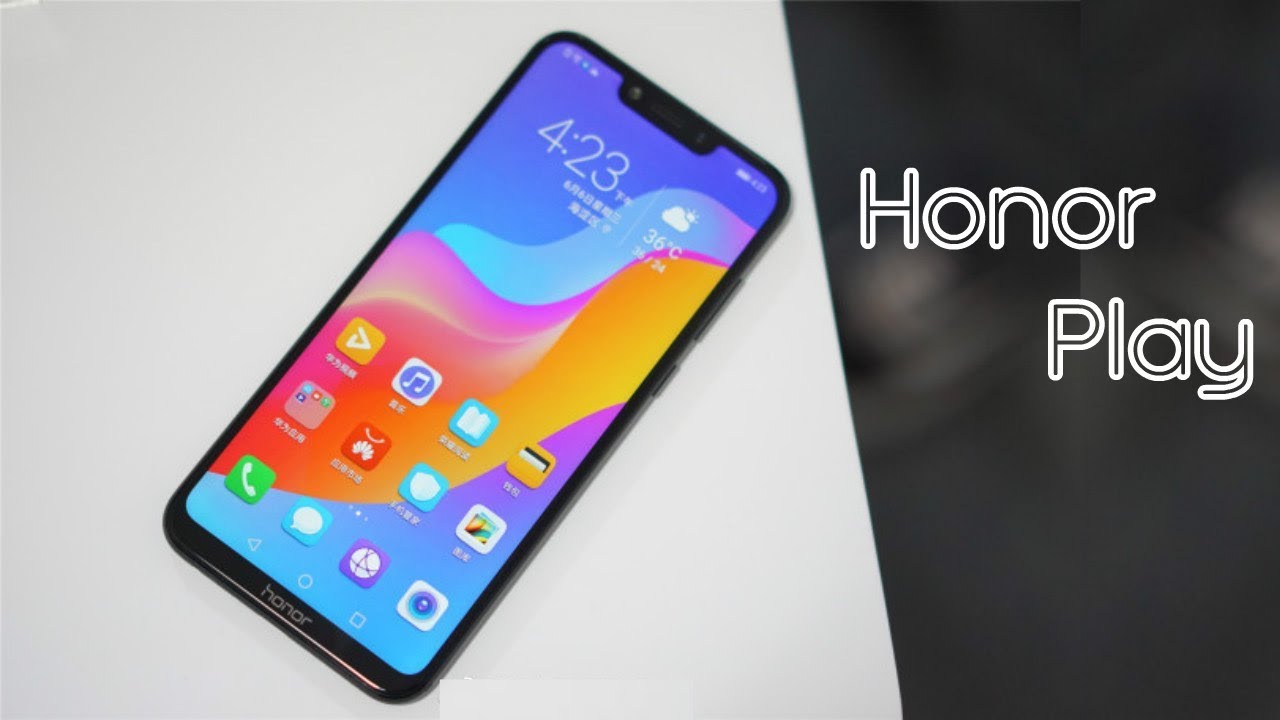 From style to strength, the demand for smartphones has evolved throughout the years. And this year is the year of gaming phones.
Gaming phones are now highly in demand with all the cool games and apps available in the Google Play Store. Every game released becomes heavier and heavier and smartphone manufacturers have no choice but to meet the specs demand.
Gaming phones usually have a few things in common such as the killer specifications capable of handling HD graphics, the stunning design surrounded with glowing LED lights, and a price that can break a bank. However, the upcoming Honor Play seems to be looking to break the trend. It has the specifications of a gaming phone but it doesn't have a killer design and heartbreaking price.
Here is everything we know about honor Play so far:
Just the Right Hardware for a Gaming Phone
Honor Play's official spec sheet only mean one thing: it has a big focus on gaming.
The upcoming phone is packed with high-end specs HiSilicon Kiri 970 SoC and a choice between 4 or 6B RAM. That should be enough to run most of the heaviest games on the Play Store. But, Honor Play is not contented with just that and decides to add GPU Turbo tech to ensure a smoother gaming experience.
The GPU Turbo will boost GPU efficiency by up to 60 percent, reduce single-frame SoC energy by 30 percent, and save battery by 15 percent. Sadly, this feature is only available for PUBG and Mobile Legends: Bang Bang for now. The company says more games will enjoy the GPU Turbo in the future.
Android Authority had the luxury to try the phone's capability by playing PUBG in the highest graphics and they said the phone barely stuttered.
Not the Right Design for a Gaming Phone
If there's something lacking with the Honor Play as a gaming phone, that's definitely design. At first glance, one will immediately notice.
Let's face it. Gaming phone means extra lights, sharp edges, and an overall robotic look. But, Honor Play looks just like your ordinary Android. Everything a gaming phone needs on the exterior aren't present. It won't stand out from the crowd, but that's not really a major problem. Performance is all that matters.
Price and Availability
Honor Play was already released in China and India in June and August respectively this year. It will be unveiling itself on the global market on August 30.
We can't say for sure what the global price is. Compared to China and India pricing, the estimated price for the 4GB of RAM should be around $290, and 6GB of RAM will be around $350 more or less. Both versions come with 64GB of internal storage.
The company also said they have a "special announcement" upcoming for the Honor Play. We expect they will also reveal it during the launch to the global market.
The Honor Play may be the best gaming phone with a midrange price in the market today. Don't miss your chance and mark your calendars. Launch dates usually come with flash sales and that might be your only opportunity to grab this phone at a much lower price.