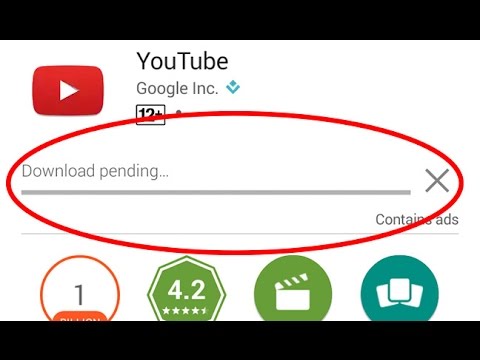 We have encountered a lot of problems with Android at one time or another. Some are easy, while some require complicated methods. Every app has its issue and it's no surprise. However, it's the app source, specifically the Google Play Store, that's malfunctioning which makes it more tragic.
Here's how to fix Google Play Store "download pending" error before you think of doing a factory reset.
There are several reasons why your app is stuck at download. To troubleshoot, first, you need to find the source of the problem.
Check downloads and updates
Sometimes the problem occurs when you have multiple apps updating at the same time or large apps downloading simultaneously. Simply check current downloads and updates by going to Google Play > Menu > My apps & games. Then, cancel the other apps that are still pending for update and prioritize the one you urgently need.
Check connection
Google Play Store will not update apps if you're connected to mobile data. If your mobile data is faster than your Wi-Fi connection, you can simply tell Google play to temporarily use mobile data.
Head to the Play Store and then tap on the three-dot menu button in the upper left corner.

Go to Settings > App download preference > Over any network.

If downloading resumes as normal, your home or office network is to blame. Restart your modem and if all else fails, call your Internet service provider.
Check your storage
Another culprit why your desired app is not downloading is because your phone storage or SD card is already full. Usually, you will receive a notification if your storage is low. To manually check, simply follow the steps below:
Go to Setting > Storage

Free up some space by uninstalling unused apps or deleting old photos and videos that you have backed up elsewhere.
Download apps through an internet browser
The Google Play Store app might be the main reason why your download is forever pending and there's nothing you can do about that. Luckily, there's a workaround and it's by using your PC or mobile browser. Visit the official Google Play Store website and log in to your Google account. You can manually download and install here just like the app.
Another workaround is to uninstall and reinstall your Google Play Store app.
Clear Google Play app cache and data
If Clearing the app cache of the Google Play Store app often solves a lot of problems, download pending issues included. Here is how you do it:
Head to Settings>Apps.

Locate the Google Play Store and tap it.

Underneath the Disable, Uninstall updates, and Force stop buttons, you will see App notifications and other options. Tap on Storage.

Make sure Google Play is closed and then hit the Clear Cache button.

If you don't want to repeat steps, you can clear the data as well.
Clear Download Manager cache and data
If the previous step didn't do the trick, head back to Apps. In the upper right corner tap the menu button and select Show system. The apps will be displayed. Locate Google Play Services and repeat the same steps — clearing cache and data. You can now restart your device or go straight to the Download Manager app. Once again, clear app data and cache and then restart your phone. Everything should be back to running smoothly.
Just a reminder, don't ever attempt to immediately factory reset your phone unless you've tried all the troubleshooting steps above.