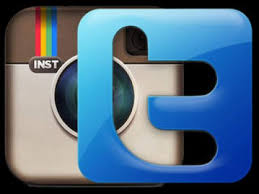 Considering the value that social medial holds in our lives, both personally and professionally, it is time for us to get some assistance to make our virtual lives more interesting. After all, a lot of us have our money making empires based on social media presence, especially the bloggers. Thus, taking a little help to make the most of the social media platforms is the way forward.
If you are someone whose favorite and/or most profitable app is either Instagram or Twitter, to assist you are apps called InstaSquare and UberSocial respectively.
Lets begin with talking about InstaSquare. It is the best app for posting full square size photos with no crop or photo collages for Instagram.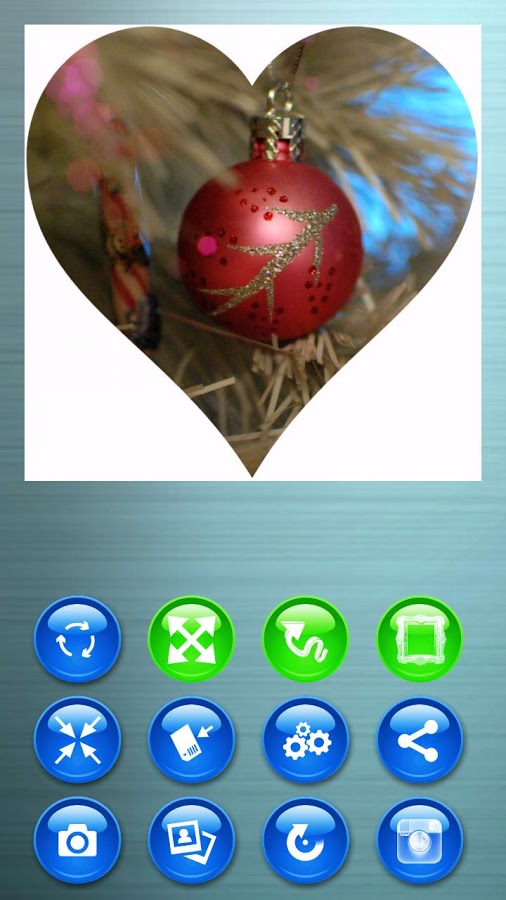 It is a powerful size maker which we created.it is a quick and easy way to share the square photo to social network. It includes all the backgrounds you need. The collage function on InstaSquare is a collage editor.
It includes the following features:
– Add borders/frames for photos to make them size/no crop/square,and share photos on Instagram with no crop.
– choose nice color or background patterns to be photo border.
– 30+ filters for your size/no crop photos.
– Round Corner/Drag & Drop / Zoom In & Zoom Out /Rotate
– Easy to share on Instagram、Facebook、Twitter etc.
Now, if you are a Twitter enthusiast, what you need is UberSocial.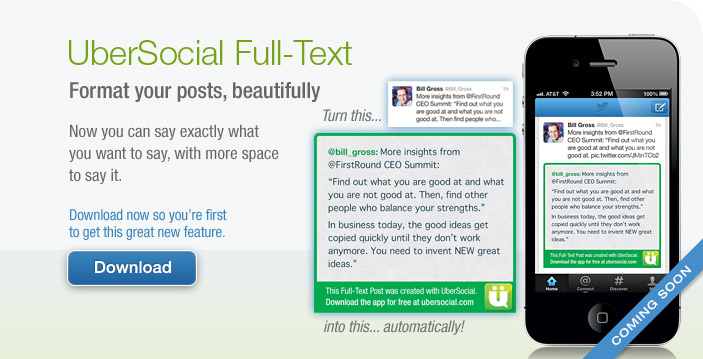 This app has many easy-to-use features, with the following key features:
− Inner Circle: Don't miss Tweets from your BFFs
— Create a "favorite users" list and save yourself hassle searching for their Tweets in your timeline.
− Mute
— Tired of hearing about a certain topic? Mute hashtags or users for a period of time. Like, forever.
− Menu Customization
— For quick & easy access, add your most-used features to the UberMenu.
− Facebook and Gchat status Cross Posting
— Connect your app to post Tweets to Facebook or edit your status on Gchat. One simple step.
− Multiple Accounts
— Seamlessly manage multiple social accounts all in one place.
− Conversation View
— Stay atop the conversation better by seeing the previous Tweets and replies for a given chat; really know who's said what so far.
− LivePreviewTM
— View rich media in real-time. Check out links, videos and images in your main timeline without having to leave the app.
− Pull & Shake-to-Refresh
— All you have to do to refresh your feed is pull on it or shake it.
− Themes
— UberSocial comes with color themes to enhance your Tweeting experience.
− Extra Services
— Choose from the best services to upload photos, videos, shorten links, or send Tweets over 140 characters with TMI.me.
Thus, if you are a social media butterfly and could use some assistance, InstaSquare and UberSocial are amazing apps that will enhance your social media presence. This is important because in today's time, one is only as good as the number of followers one has. What these apps will do is help in making our social media profiles more follower worthy!