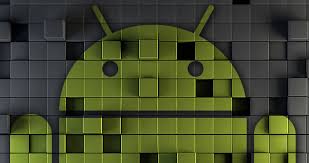 The Android OS has always been known for its tremendous flexibility. That explains why so many users want to get even more out of it through the introduction of other customized software to carry out modifications for a better experience. But some of these attempts have boomeranged on the users and there is now a move towards just wanting a stock Android experience without any of the paraphernalia or stuff that has been loaded by default into the OS.
Rooting has been an option but many users do not want to take that risk. Fortunately, it is still possible to get a pure Android experience doing some adjustments as under and you do not have to take any risks either.
1.Let us start with the Launcher. It is by far the most important feature or app you use regularly. You can actually change the Launcher instead of putting up with the default one and there are popular ones like the Action Launcher 3 or the Nova Launcher or even the Holo Launcher that you can try out. The Google Now Launcher is another one you can enjoy for that stock experience. The advantage with the Google Launcher is that it is pretty much familiar with the OS and you can now get Google Now Cards and OK Google voice commands integrated into it right off the bat.
2. Then we have the Lock screen. They can act buggy at times and while customized ones may not always be reliable, you can go for options like the Go Locker that is simple and has proven to be free of any bugs.
3. The keyboard is the next one that is used a lot and many believe they cannot change the default installed. A smart keyboard is the key to faster texting and this is where the Google Keyboard with its simplistic and no-nonsense approach scores over other options. It predicts the input and corrects errors quickly to give you a smooth typing experience.
4. The camera is the next utility that users enjoy on their phones and having the right camera app can make a huge difference to the picture quality. Just having a good default camera on the phone with high pixel resolution may not be enough. There are devices that come with excellent camera apps that are fully tuned to the inbuilt hardware of the camera and you may not have to go for any external apps. But if you are not happy, then you can try out the Google Camera as it runs very smoothly on most devices and is simple to use. You also get to use the Photosphere feature to patch images together.
You would have noticed the role of Google in the above apps and that is because having developed the Android OS, they are in a better position to offer you apps that are compatible with the OS. This makes for a smoother user experience.