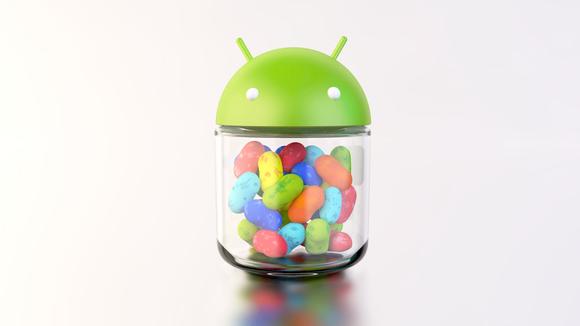 The latest version of Android 4.2 Jelly Bean has started rolling out to Nexus devices, and other Androids are sure to get the update soon – or at least within the next few months.
Whether you're waiting for 4.2 or you already have it, here are five cool new features that are included with the 4.2 update:
5) Music equalizer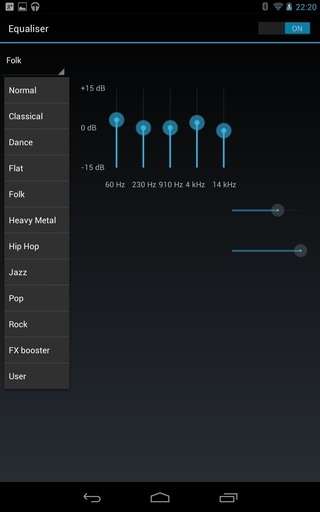 If you use your Android to play music, then you may have been sorely disappointed at the lack of equalizer settings. Prior to 4.2, users had no default way to adjust the bass, treble, and other settings.
There are plenty of third-party equalizer apps available from the Google Play Store, but most people don't take the time to download such apps. That's why Google has included a built-in equalizer in 4.2 Jelly Bean.
To access this equalizer, simply start playing a song and then hit the settings options and tap Equalizer. From here, you can change the equalizer to some presets – like Dance, Flat, Heavy Metal, and Rock. Or, you can adjust the sliders based on your own settings. You can also change the type of 3D effects that appear while you're playing music.
It's important to note that the equalizer doesn't affect all music played over your Android device – just the ones that you play using the stock music player. But for those who listen to a lot of music over Android, the new equalizer will be very useful.
4) Adjust individual app volumes
You (hopefully) already know how to adjust the volume on your Android. But 4.2 gives users the ability to easily adjust the volume for individual apps and functions. And best of all – this command isn't hidden under layers of settings.
To set different volumes, simply press the volume keys along the side of your device and then wait for the on-screen volume slider to pop up. You'll see a settings button on the right side of that slider. Tap that button and a series of new sliders will pop up. These sliders allow you control the volume for different notifications, ringtones, media, etc.
3) Blink to unlock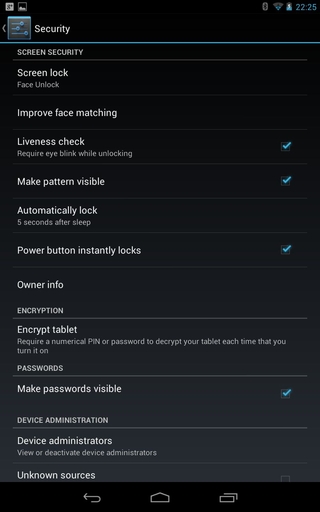 Android's face recognition system is a good way to protect the security of your phone. But what if somebody took a picture of your face and held it up to the camera in order to unlock it? What if somebody killed you and placed your lifeless face in front of the camera?
The new 'Liveness' feature is designed for users who are that paranoid about the security of their Android. Liveness will make sure the user is alive before it unlocks the phone via facial recognition. How does it do that? Well, it forces the user to blink before the device unlocks. So if you wanted an extra layer of security added onto an unlocking feature that is already quite secure, then Liveness will do that for you.
To turn on Liveness, go to Settings > Security and then tap the button beside Liveness check.
2) View photos in a gallery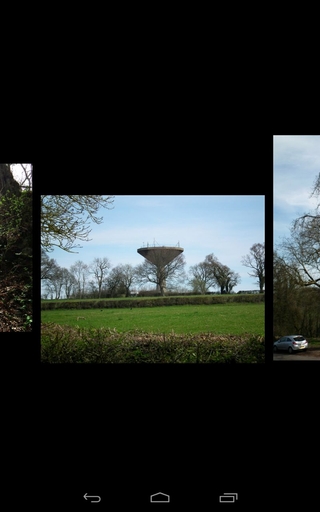 Android now has a new photo gallery feature – although the way you access it isn't immediately obvious. To access the photo gallery, simply open your standard gallery of photos and then pinch to zoom out. You'll enter filmstrip mode, which allows you to swipe through pictures side-by-side. You can also delete photos by swiping up and down (there is an undo command if you happen to accidentally delete a photograph).
1) Add custom shortcuts to your browser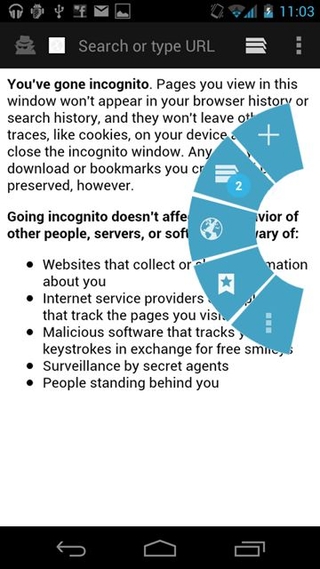 If you use Android's browser a lot, then you'll want to take a few moments to setup something called 'Quick Controls', which is a new sidebar menu that pops up to reveal a series of different shortcuts.
These shortcuts include options like 'Bookmark' and 'Open new tab'. To turn on Quick Controls, open Chrome and click on the Settings page (the three little dots button). Then, go to Labs (the feature is currently in trial mode), and tick the box next to Quick Controls.