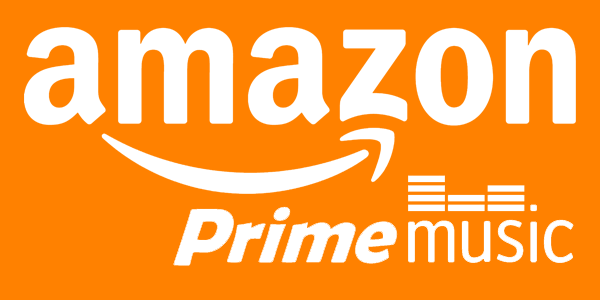 I am yet to meet someone who completely dismisses music. I have never ever encountered anybody telling me how much they hate music, all music. I have come across people who might not like a certain kind of music or certain artists (*cough* Nicki Minaj *cough*). In fact, music is one of the rare universal joys in life that can transcend all petty differences and appeal to people.
Music has proven to be an essential part of everyone's life. It even defines us to a great extent. Music has the power to make memories – happy and sad.  Music has proven to be the best companion in happiness, sadness, journeys, and even while exercising. Music is something that constantly lives within us. It is also the driving force for a lot of us. There is tons of music populating the world in which we can dive deeper with Amazon Music with Prime. This app gives you your music everywhere.
With the free Amazon Music app, listen to your music collection on your Android device anywhere you are. You can download or stream your Amazon Music library from the cloud – or play the music you already have on your device. Expand your library by shopping from over 28 million songs, without leaving the app. Amazon Prime members can browse, stream, and download from the Prime Music catalog of over a million songs and hundreds of custom-built playlists for free. Lean back and enjoy Prime playlists, or add to your library and create the music collection you've always wanted.
It has a very user friendly interface and is easy to operate:
• Start with digital music you have bought from Amazon – when you first sign in, eligible MP3s will be added to your cloud library for free.
• MP3 versions of any AutoRip CDs you have bought from Amazon since 1998 will also be waiting for you in your cloud library.
• Play music that is already stored on your Android phone or tablet.
• Shop over 28 million songs, right in the app. Discover new music, bestsellers, and free music from rising artists.
• Download music from your cloud library to your device for offline playback.
• Visit www.amazon.com/musiclibrary on your PC or Mac and import your music collection from iTunes or any other music folders. Once imported from your computer, music will instantly be available on your Android device.
The last feature proves to be super convenient as you no longer have to download your music in every device you own separately.
If you are a Prime Amazon member, you have access to additional benefits:
• Over a million songs from thousands of popular artists
• Hundreds of custom-built playlists for quick and easy ad-free streaming playback
• Browse the Prime Music catalog, easily adding music to your library to build and mix with your own music collection
• Download Prime songs, albums, and playlists easily and quickly for offline playback on mobile devices
• All for free with Amazon Prime membership
Basically, once you have downloaded Amazon Music, these are the things that you can do:
• Stream your music from the cloud.
• Download locally to enjoy your music offline – no Wi-Fi or mobile network needed.
• Create and edit playlists.
• Control your music from your home screen.
• Use Bluetooth to stream your music in your house or car.
• You can also listen to music in your Amazon Music library on your Kindle Fire, PC, Mac, iOS device, Sonos, Roku, or Samsung Smart TV.
I am pretty sure that you are already impressed by reading about what all this app can do. Imagine how much this app is going to blow your mind once you start using it!