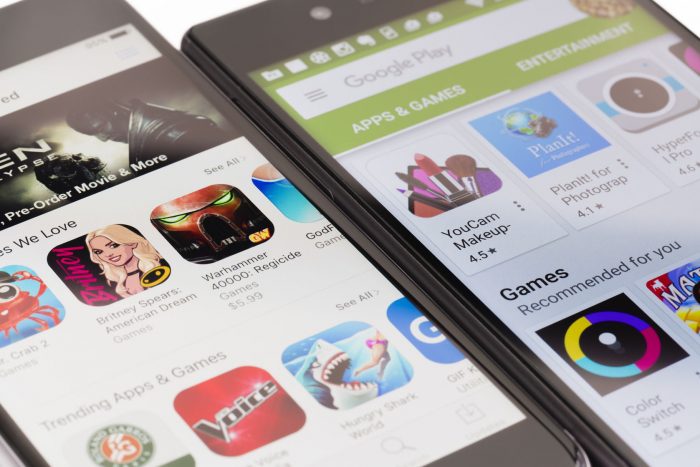 Android App developers consistently improve their apps every day as technology changes. In fact, so many apps are being launched every waking day that it's almost impossible to keep track of them all and decide which is the best apps in the Android market.
We've gathered the newest apps launched in November and evaluated them according to functionality, convenience, and uniqueness. Without further ado, here are the 5 best newbie Android apps you might want to check out before November ends.
Heimdall Parental Control
If you're having problems with your children messing with their phones and using apps that they shouldn't be using, then the Heimdall Parental Control app can absolutely help you. Simply install the app on your child's phone and control it from your phone. You can now block new app installations, limit call duration, track your child's network activities, and block unwanted contents or specific websites.
Most of its features are free, but if you want full control you need to pay up to $9.49 to access more controls. Heimdall Parental Control is worth the purchase for parents.
1.1.1.1
Sounds familiar? That's because it is. The app is developed by Cloudfare as an alternative to Google's 8.8.8.8. It lets you connect to Cloudfare's 1.1.1.1 DNS Server, boasting a privacy-first principle. The app's tagline is "you are seconds away from a faster, more private internet". To use: simply open the app, flip it on, and voila – you are connected to a more secure DNS 1.1.1.1 server.
There have been reports that it doesn't work on all apps though, but that's completely understandable because this app is completely free.
Rivet Beta
Rivet Beta is a reading app for kids that can greatly improve their reading and comprehension. The app has over 1,500 books in its collection and also include practice exercises. Rivet Beta is perfect for kids from kindergarten to the second grade. The app is still in its beta version and it may include some bugs, but not too much. Overall, it's a fun learning app for kids and it's free, for now.
Connectpaper
If you've run out of things to share with your friends, why not share your wallpaper? Because nobody has done that before, but there's actually an app designed solely for the purpose.
Connectpaper, short for connecting wallpaper, of course, is an app that lets you share wallpapers with your friends. You can connect with people via unique invite codes and start sharing wallpapers. Connectpaper may sound useless at first, but remember that you have to purchase the coolest wallpapers sometimes. Because of this app, you can now get it for free from a friend.
Blizzard eSports
Blizzards eSports is built for all eSports fans. Here you can keep track of the latest events, news, and schedules of different tournaments of different games all around the world. Blizzard eSports like the NBA app of eSports. It is also available in a dozen languages.
It's completely free, but ads may pop up from time to time.
Can't find the app you need right now from our list above? There are other cool apps in the Google Play Store we probably missed. There's no harm in trying them all.