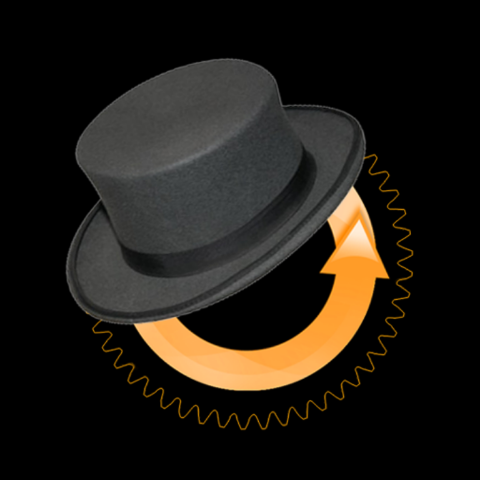 As we all know that one of the major reasons to root our Android devices, apart form a highly enhanced performance, is to flash custom ROMs and then get access to whatever the phone can possibly support. Yes, it does void warranty but that has not affected us custom ROM lovers. A valid warranty stands nowhere in the battle between itself and the benefits of rooting. I know everyone does not think so but custom ROM lovers swear by it. And then there is the greed and temptation. There are so many different kinds of custom ROMs in the market that we are spoilt for choices.
The amazing assortment present out there, for free, is breathtaking and encourages even the people who are not fully convinced about it to go ahead and root their Android devices.
But after selecting and installing a custom ROM that suits you best, what do you do? Sometimes custom ROMs can get a little bit too much to handle and whenever a problem has occurred, someone somewhere has developed an app for it. Therefore, today's app is going to be one which manages custom ROMs and is called ROM Manager.
It is a must have app for any Android root user because of the variety in utility you can derive from it:
– Flash your recovery to the latest and greatest ClockworkMod recovery.
– Manage your ROMs via a handy UI.
– Organize and perform backups and restores from within Android!
– Install ROMs from your SD card.
– Install your favorite ROMs over the air!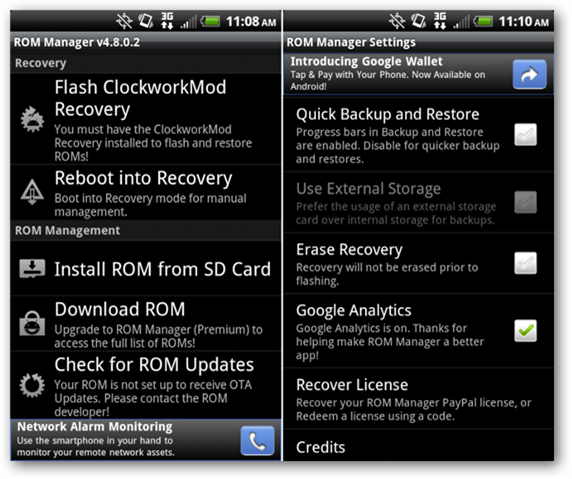 ROM Manager also has a Premium version with the following features:
– Incremental update zips (save your data plan!)
– Premium ROMs
– Receive notifications for when your ROM is updated!
– Automatic backups
– Install Queue
– Web Connect
– Backup Download Server lets you easily transfer backups as flashable zips to your computer.
If you are wondering why ROM Manager asks for permission, it is because Web Connect only needs to access your Google account to connect it to your google account. It can't access any private data or passwords.
Also, ClockworkMod Touch recovery (and recovery) is work that needs to put in for every new device that is released by a manufacturer. If work on ROM Manager ceased completely, all the premium features would continue working without issue. However, new recoveries do not port and build themselves. Without ClockworkMod Touch being a per device purchase, there is no way to recoup recurring server costs and labor. Keeping ROM Manager free and operational costs tens of thousands of dollars a year, and that does not include engineering costs.
In our real lives, not all of us can afford managers or maids or house help of any kind because they cost a bomb but the fact today is that we have become more active in our virtual lives than our real ones and additional help in our virtual routine is present is abundance, that too, free of cost. Thus, we must take full advantage and make our virtual lives as easy as we can so that we can tackle our real life problems better!