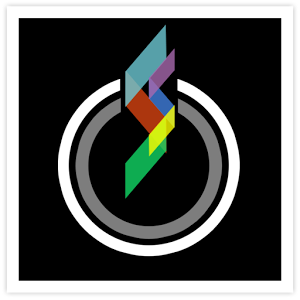 A couple if days back I was scrolling through my Facebook page and came across a meme that one of my friends had posted stating that he would start believing in the power of technology the day a YouTube video does not automatically turn off as soon as one switches off the phone screen.
Although that was just a joke, yet, it would be incredible if that happens because one of the major benefits of it would be the saving up of a lot of power. Therefore, this article is for that friend of mine, as well as all of you who have wished for something similar because it is about an app which goes by the name of Screen Standby.
If you have already rooted your phone then you will want to download this app right away after reading the following, and if you are someone who has not yet encountered the world of rooting, you will want to root your device solely for this application.
Screen Standby allows you to turn off the screen without putting the phone to sleep so YouTube, internet radio apps, etc continue to play. It also lets you use your device's MHL / HDMI streaming ability to play movie or game on the big screen without overheating.
More importantly, it is now available with Auto HDMI/MHL Detection, this means that it will turn off the device's screen backlight while keeping the phone or tablet running for MHL / HDMI streaming|gaming. That means you can now watch movie / play games on big screen and can still turn off the screen, while the touch of your screen would still work.
If you are using it for downloading large files over WiFi, having the screen off can save battery life as well. If you are an avid streamer or downloader, it is definitely worth checking out.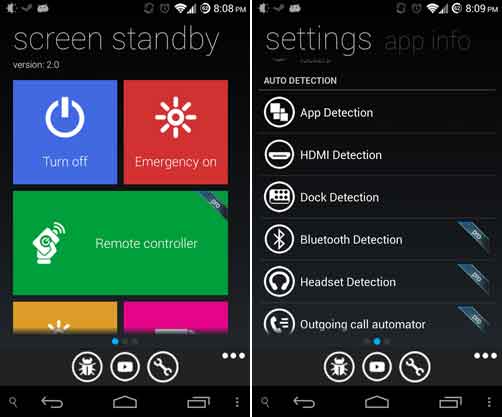 That is not all. Apart from all of the above mentioned things, it has a separate list of fabulous features:
– Switch off the screen temporarily without actually putting the phone into 'sleep mode'. The phone is still running. It saves your battery, avoids heating to prolong battery life.
– Remote controllers control Android devices using Wifi / Wifi-direct.
– The TOUCHPAD feature, great for controlling external display without the need for buying a new mouse.
– Has 4 methods of disabling screen backlight so it guarantees to work with all devices.
– Simple interface
– It has a nice little widget that lets you quickly turn the screen off from your home screen.
– Works with every devices (extensively tested on XDA thread).
– Various settings
– Tasker compatible (see XDA thread for instruction).
– It is ads-supported but you can turn off ads banner in settings easily.
With such amazing primary functions and a nice long list of secondary functions, I am sure everyone would want to root their phones to enjoy the benefits of Screen Standby because it proves to be the answer to everything we have ever wondered while getting annoyed while using our android devices!