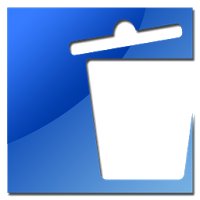 I am more than a hundred percent sure that all of us have, at some point of time, deleted something we did not mean to from our phones. This might have happened because we were in a rush or trying to multitask, had a fight with some or handed our phone to someone. We have all been in a situation wherein we accidentally deleted some file or media and immediately regretted it. While this situation does not seem to be too serious, it could mean the loss of a lot of time, effort and handwork. this is because we do almost everything on our smartphones and if someday we accidentally delete a presentation that is due, it could have serious repercussions on our work.
Therefore, today's app stands true to its name as it is called Undeleter. So if you have rooted your android device and are heavily dependent on it for professional and private purposes, this is the app for you. I know that such a mistake does not happen everyday but when it does, it can cost a lot, whether it is work related or private pictures and videos that have a sentimental value.
This app scans and recovers deleted files from memory cards and internal device storage. Undeleter can come in handy if you accidentally erase photos and videos, or want some old tunes to listen to on the go. Unerase them in minutes, on any Android device.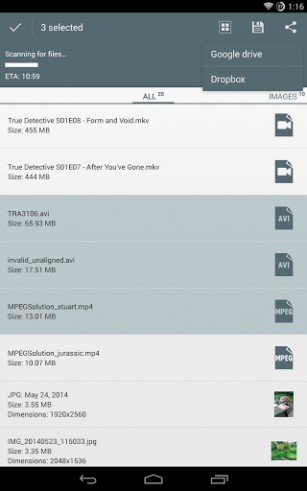 It includes the following awesome features:
• Restore deleted files from any volume – internal partition and SD cards
• Recover documents, pictures, video, music, archives and binaries
• Save restored files directly to Dropbox and Google Drive
Unlike other file recovery applications, Undeleter scans unallocated sectors and space marked for deletion rather than file headers and caches. This means truly useful file discovery and restoration. No padding – you see the files you deleted, because those are the ones you need.
For free, the app will restore only image files. Purchase the key to unlock full functionality – undelete any file type, remove adverts and enable background scanning.
However, you must note that some files that are discovered during a scan may fail to recover as the data can be corrupted beyond repair, just like desktop based solutions. Similarly, files that are recovered may fail to open or play back due to degeneration. Save the restored files and transfer them to your desktop. Then open the files with an appropriate application – chances are they will play back or be readable or partially so.
Also, Undeleter version 3 has a new UI and supports all volume formats, including EXT4, RFS and FAT32. You may join the Google Plus community for any sort of help or queries.
Now you can click unlimited selfies and delete them because they don't seem to be good enough at first but later on when you realise that the previous ones that you deleted were better, you may recover them with Undeleter and, of course, use it for more important purposes!