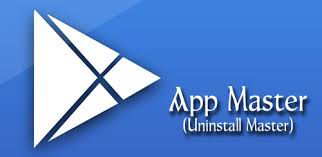 Once we buy a phone, some of us get very critical about what it has and what it does not. What it should have had and what is completely unnecessary. There are certain things that might be useful to you, and certain things that are completely useless. There could be things that are just unnecessary taking up precious space, space that could have been taken up by something much more important that would have actually helped your everyday life.
So keeping all this in mind you decide to root your android device, because, as you know, rooting is the answer to a lot of android related problems. Rooting just makes virtual life easier. But is rooting enough? Well, all of us can use some assistance even when it comes to an easy task  like rooting. So if you have rooted your Android device and are wanting to uninstall some useless pre-installed applications, the app that will help you with this is App Master. Originally called Uninstall Master(Uninstaller), it is one of the few top uninstaller & app tool in the market that live up to the hype.
Therefore, if you are bothered by too many third-party, pre-installed apps or are annoyed by the number of taps required to simply uninstall an app or if you have ever uninstalled an app and then changed your mind then Uninstall Master may be the solution you are looking for.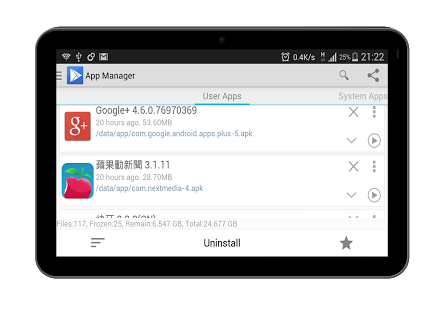 This wonderful, life-saving, app comes with equally wonderful features:
– New UI is clear and user-friendly;
– Perform batch uninstall;
– Get rid of selected pre-installed or malicious apps;
– Get rid of pre-installed bloatware that bogs down your device and costs you money. (Needs ROOT);
– Silent uninstall and restore. The prompt window no longer appears! (Needs ROOT);
– Recycle bin makes app backup & restore simple and easy;
– Freeze and unfreeze apps. (Needs ROOT and unlocker);
– Easily sort and find your apps;
– App share: single or batch share apps with your friends just by one press,you need not install other app share tools;
– Quick and friendly customer support;
– Easily App2SD feature,more easier than Link2SD;
– Autostart manager,saving more time of booting up.
– WiFi Manager,very convenient wifi management tool.
– WiFi Tethering with widget.
While using App Master, you must keep in mind that some antivirus programs may incorrectly identify Uninstall Master as spyware. It is not. This software does not collect any information that will invade or compromise your privacy.
With this app it is easy to uninstall bloatware and unused apps. It is a very simple and a user friendly application and is definitely worth the money. Also, it makes managing apps much easier and cleaner. Not just this, it even shows the icon of each app and when it was installed.
Proper management is required in every aspect of life and since our phones are becoming a very vital aspect of our lives, even they deserve to be professionally managed. Therefore, App Master is the best solution to manage your rooted android device's various applications!