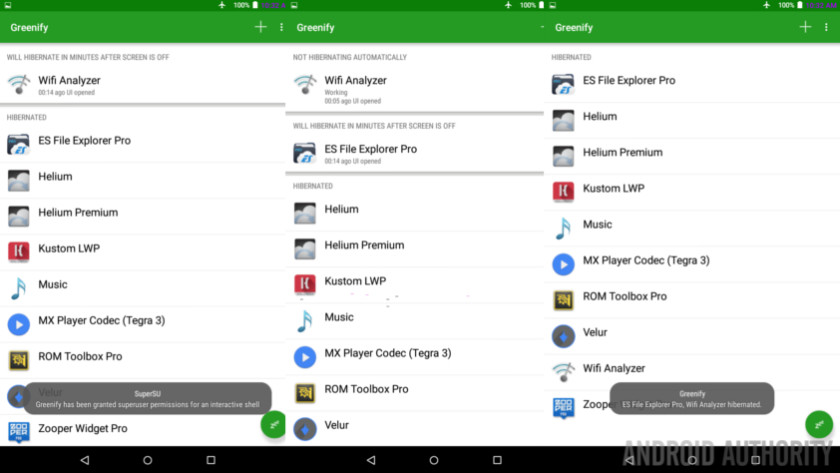 Have you ever wanted the experience of rooted Android without actually rooting your device?
Today, One Click Root wants to help. We're highlighting the best tips and tricks you can implement on your non-rooted Android that make you feel like you're using a rooted Android.
Install Greenify
We'll start with something easy. Greenify was traditionally a battery-saving app exclusively for rooted users, but the devs eventually released a version for non-rooted Androids. Today, you can download Greenify for free on any device here.
Sure, Greenify works best on rooted Android devices. However, it still has excellent functionality on non-rooted devices. The developers continue to add more features to the non-rooted version as well, making it more and more useful.
The best tip I can give you for using Greenify on non-rooted Androids is to disable your screen lock and bind accessibility service. This allows automatic hibernation to work on non-root devices.
Once you've used Greenify, you've got a taste of the rooted Android experience and you can move on to the other tasks on the list.
Create your Own Widgets
You don't have to root Android to build your own widgets. Instead, apps like Beautiful Widgets (available for free or as a pro version for $2 USD) let you create your own widgets. You can customize them in a surprisingly diverse range of ways – all without requiring root access.
Hack Android Games
You don't need to root Android to perform basic "hacks" in Android games (although it certainly helps).
The most popular game hacking app for Android is called Game Killer. It's (understandably) not available on the Google Play Store, so you'll need to download it from the developer's official website. To download and install the APK file, you'll need to go your Android's Settings > Security menu and allow installs from unknown sources. Once you've done that, Game Killer is a free download away.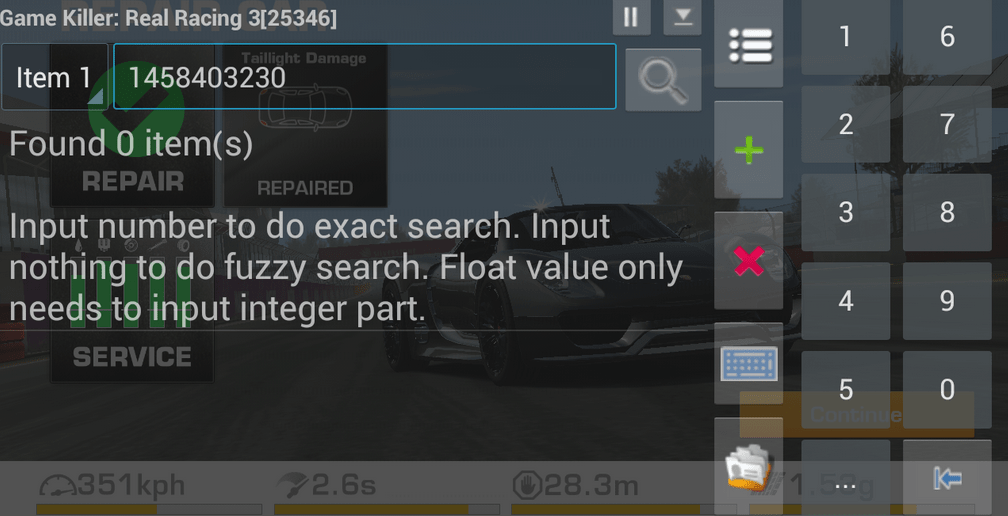 Keep in mind that Game Killer is a huge app download (it contains hacking data for thousands of mobile games) so make sure you're on Wi-Fi if you don't have a big data plan.
Once you've launched Game Killer, just tap the Hack Android Games Without Root button to get started. From the next menu, you'll see a list of the games supported on the app. Some of the popular hacks available to non-rooted Android users range from unlocking everything in games to giving you unlimited gold.
Obviously, we don't endorse using Game Killer, and devs hate apps like Game Killer. But hey, it's there if you want to feel like you're an Android hacker while using a non-rooted phone.
Use Edge Display Without an Edge Device
This trick comes from our friends at Updato.com, who discovered you can use certain Edge features even if you're not using a Galaxy Edge device.
Those Edge features include Edge's color notifications, which cause the edge of your screen to light up with different colors depending on your notification (similar to the LED at the top of your normal Android).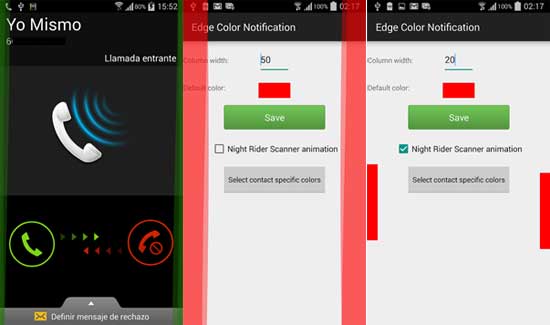 Thanks to a third party developer, you can emulate Edge's color notifications for free on your Android. Just download this appropriately-named Edge Color Notifications app, which is free from the Google Play Store.
After installing that app, you can set different animations for glow effects, set different colors for your contacts, and set colors for incoming app notifications. You just enjoyed all of the benefits of Edge without needing to buy an $800 smartphone.
Record your Screen
Back in the early days of Android, the only way to record video on your screen was by having root access. Fortunately for non-rooted users, Android has had native video recording since Android 5.0 Lollipop – although many users are still clueless about it.
One popular app is AZ Screen Recorder, which tends to be the first app to pop up whenever you search for things like "Android screen recorder".
AZ Screen Recorder is free to download and available for those without root access. It's surprisingly intuitive and easy to use, including a helpful "Magic Button" that essentially controls all the video recording functions of the app.
Ultimately, there are hundreds of ways to feel like you're using a rooted Android – even if you don't have root access. We've only hinted at a few of the possibilities in this list. Give us your favorite recommendations in the comments below!