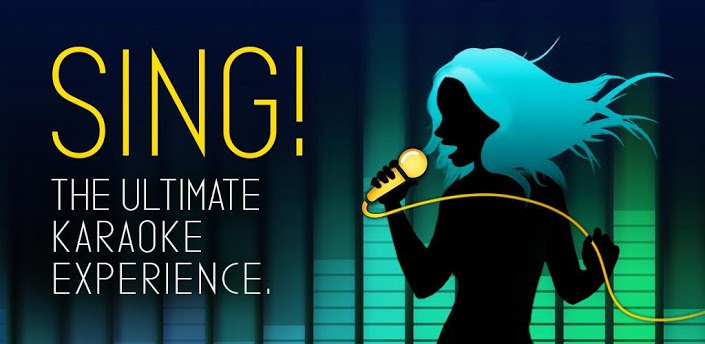 Sing
The singing club welcomes you to join forces with the precious nightingales with blissful voices and bathroom singers with mediocre voices across the planet. Say hello to Sing – a karaoke app for Android devices by Smule that has got all it takes to get you set on a singing journey that you may never want to leave once you're on board.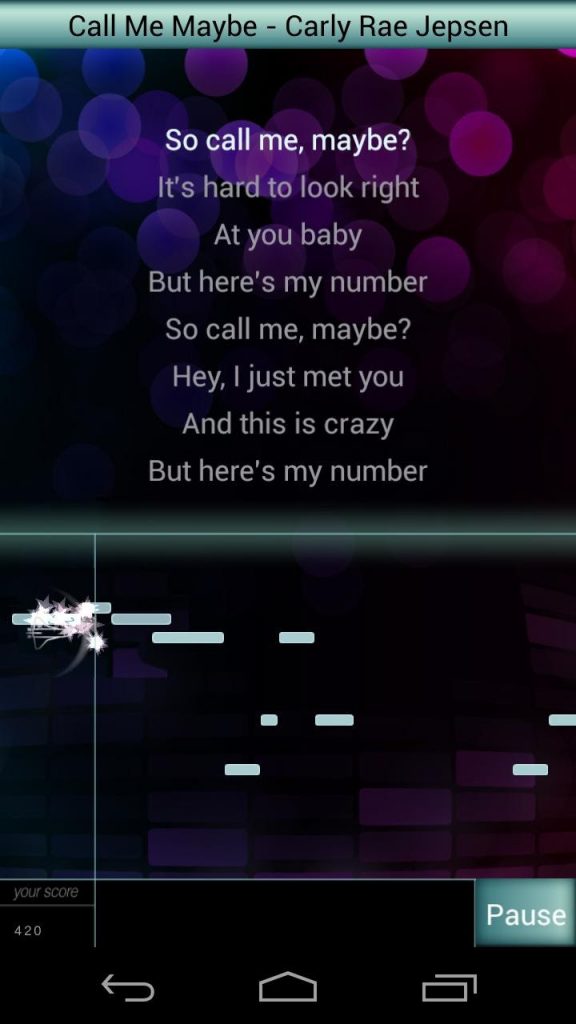 Karaoke, the new age practice that has been carried forward form the old ages has taken over the new age night clubs like lights on the streets of Christmas. And so, to the emulators of real life AKA the community of Android app makers have invested their heart and soul into this platform to make it live up to the tag of the ultimate karaoke app.
The functioning of the Sing Android app is straightforward and the usage is even easier thanks to its smooth and streamlined interface. Songs available to you on the list are easily visible and you must choose from them to go ahead with what track you want to sing along.
You can search by song, title or artist name with the search bar at the top.
The main screen opens up with the 'Top Hits' section where you can choose from everything that's hitting the charts in the current day and time.
Ahead of that, the Sing app has a plethora of genres to choose from in order to pick your favorite style of music:
Pop
Rock
Country
Hip Hop
Country
Classical
Jazz etc.
The objective of the app is to earn credits which are a way to globally participate with a huge load of singing enthusiasts. The more the credits you earn the more free currency you have access to. These in turn can be used to sing songs that cost a higher price.
You can also save your performances and keep on your profile which is then visible to those who follow you.
You too can follow singers with a great voice and take part in duets with them too.
Additionally, when you can't find a particular son, you can suggest it to the guys behind the app, and they'll take your request into consideration and make sure it's put up soon enough for you and fellow karaoke lovers like you.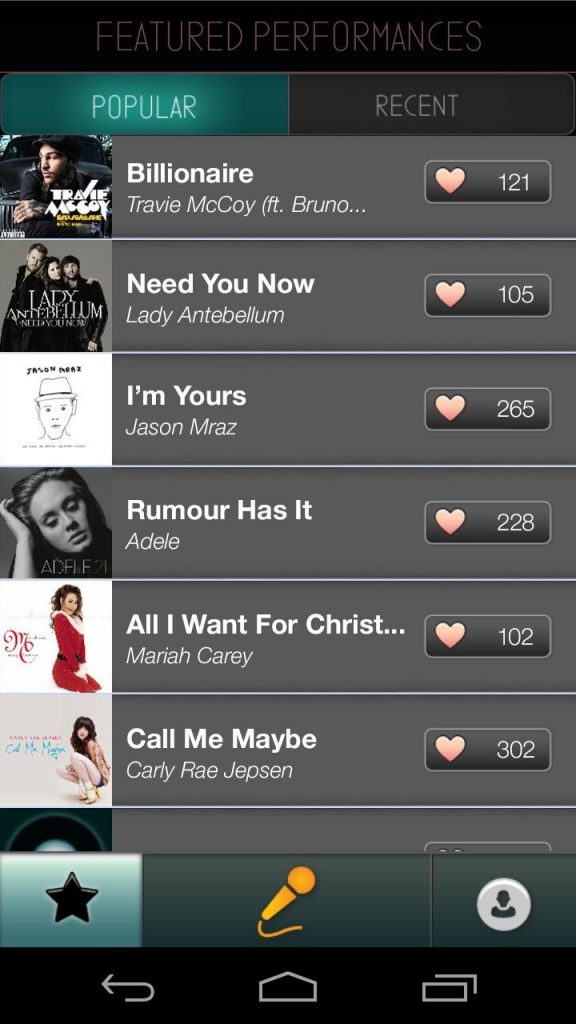 But wait, there's still more!
– The Sing Android app has in-built scrolling lyrics, pitch lines, and backing vocals for you to match the perfect voice when you sing along.
– The special voice filter in the Sing app helps you give cool effects to your voice and makes it sound electronic as if you are part of Daft Punk.
– Share your performances with the community and receive comments and a lot more.
– Sharing to the outside community via Facebook, Google Plus, Twitter, email and SMS etc. is all available through the app.
You could aim to get at the top through this Android app by singing your heart out and compete with a global set of singers!
When the song places you have a bar that signifies which part of the sing you have reached in addition to the lyrics.
One of the major problems related to the Sing app so far is the number of software bugs that have been reported by users of the app.
This causes force shut downs and other related user problems. In order to ensure that not the case the guys over at Smule have taken this into consideration.
Other than that, the Sing app is a solid piece of work by the fun-loving developers of the Android community that does full justice to the essential karaoke-ing experience and will leave you and your friends hooked to it for hours.
Magic Piano
This one's for all you Guitar Hero enthusiasts who also play the piano, and especially for those of you who are pretty jealous of the fact that there is a game like Guitar Hero for guitarists and yet nothing nearly as entertaining for pianists. Well, envy no more as Smule, one of the Android platforms top developers has made it big through a brand new fun-packed app known as Magic Piano that gets you on the tip of your fingers through mere touch of the screen.
The Magic Piano Android app is made for the ideal touchscreen device and performs phenomenally on the Android platform. Magic Piano is set to get you hooked in no time while you Mozart and Bach your way into the glorious music dimensions of this virtual piano and transform into a tech virtuoso.
The Magic Piano game is rather simple and bears a direct resemblance to guitar hero in the way it is manifested onto your screen.
The Magic Piano app starts off with your list of favorites in a tab above. You can also choose from the following exciting set of options too:
Suggested songs
My songs
Top free songs
Top 10 songs
New songs
Songs on Sale
Pop
Rock
Classical
Jazz
Hip Hop
And a large list of available genres.
The objective here is to collect credits that will help you other songs.
The more you play, the more you earn, and the more awesome features you can unlock.
The Magic Piano game starts off with a black and blue striped screen where green circles scroll down to your screen like trickling drops of magic water.
You are required to press on the green shining dots when it scrolls to the bottom of your screen for the sound to be emitted.
It's as simple as that, and your buddies as well as you will be amazed to see you hear yourself blitzing through a treasure trove of classic songs right through the tip of your fingers.
The songs that are available for you and pulled straight out of the developers books are as follows.
POP:
• Safe and Sound – Capital Cities
• Counting Stars – One Republic
• Blurred Lines – Robin Thicke Ft. T.I. + Pharrell (VIP)
• Wake Me Up – Avicii ft. Aloe Blacc
• • Moves Like Jagger, Misery – Maroon 5
• Boyfriend, Beauty And A Beat – Justin Beiber
• Love You Like a Love Song – Selena Gomez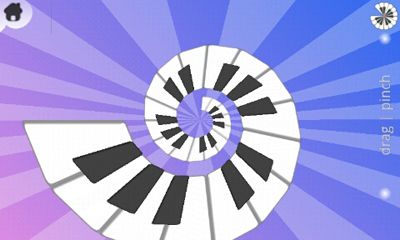 ROCK:
• Rock You Like a Hurricane – Scorpions
• More Than Words – Extreme
• Clocks – Coldplay
• Bring Me to Life – Evanescence
• Hey There Delilah – Plain White T's
CLASSICAL: 
• Ave Maria
• Moonlight Sonata
• Ode to Joy
R&B:
• I Believe I Can Fly – R. Kelly
• Back on the Chain Gang – The Pretenders
• Want You Back – Jackson 5
MOVIES AND MUSICALS:
• A Whole New World
• Phantom of the Opera
• Jurassic Park Theme
And the above is just an excerpt of what is available.
Over 900 songs added every day to the free list.
You can even broadcast you performance to everyone across the Smule community and have them talk to you back to give you some feedback on your playing skills.
Just take care of the bugs on this new app, which are most likely to be disposed of after a few updates and you'll be good to go.
All in all, this one's a rocker of an Android app, and you can even purchase the premium version for access to many more cool songs.
Happy playing!
AutoRap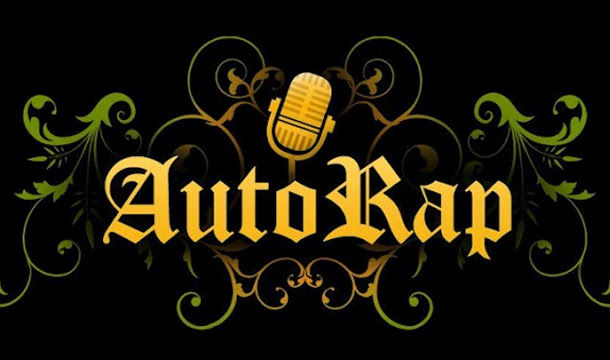 This one's for all the folks out there who've got the gift of the gab. Those who can talk and talk fast like words rolling out of their mouths. That's right! This fun-filled Android app is the ultimate dream come true moment for all amateur and wannabe rappers across the world.
With the mike in your hand, a hoodie on your body, get yourself ready to flavor up the party with your sick rhymes and become a rap god for a night. Designed especially for those who love to rap, Auto Rap by Smule features on the Android platform to get the rappers in shape and unite them to drop their hot rap skills and bring the house down!
AutoRap has been created by Smule as a proprietary tool that is engineered to catch your voice and use whatever you say be blurted out as a pitch-adjusted rap song.
Pretty cool isn't it? You could call it somewhat similar to the talking Tom app that we're sure you may have seen at least once in your life; the app that speaks back your own voice in the voice of a cat.
AutoRap is designed on the similar lines with a sophisticated tool in-built into the app to give you a finely produced rap song within a matter of seconds.
AutoRap maps the syllables of your speech to any beat, creating a unique rap every time.
"You simply speak into your phone, and the app chops your voice and buries it in a whole mess of autotuney goodness" was said by Engadget for this app.
The app comes in with digital rap beats that you can use to talk into the app onto your phone and have your voice converted into a perfectly coherent rap.
The two major modes are the Rap mode and the Talk mode
Through the Talk mode, you can literally talk into the app, and AutoRap magically morphs your speech into a legit rap that makes you sound like a pro. You can also create your own original rap songs with Freestyle Beats.
You can then even use Premium Songs from artists like Snoop Dogg and Nicki Minaj, to AutoRap with the songs you know and love the most.
Greet your friends with a rap from anytime of the day. Wish them good night in a rap with the beat and slap at the bass. Share the songs with them through Facebook, Twitter etc.
You can catch the rhymes and beats of the hottest rap stars and R&B titans of the music industry on the AutoRap Android app.
NEW BEATS AND SONGS ADDED EVERY WEEK.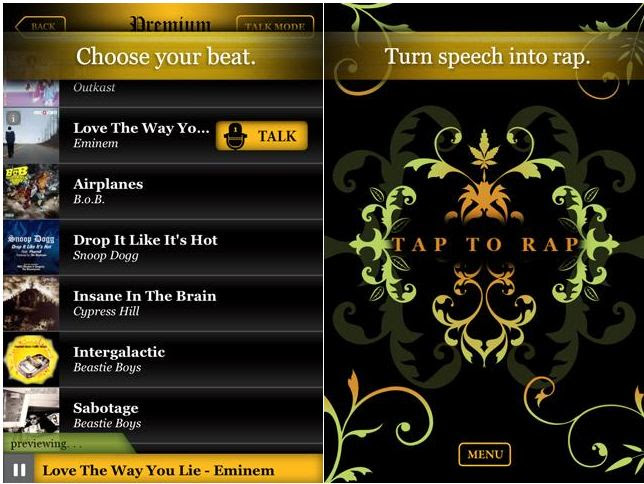 The current song catalogue includes songs and beats by the following artists:
♪ BOB
♪ Nicki Minaj
♪ Eminem feat. Rihanna
♪ Beastie Boys
♪ Nelly
♪ Ludacris
♪ Outkast
♪ Snoop Dogg
♪ Tupac feat. Dr. Dre
♪ Kelis
♪ Chamillionaire
and many more!
The AutoRap Android app adds in songs to the list everyday all for free and for you to use.
You can write your own lyrics or even just plain simply talk and have the app convert what you say into a pro rapper like sounding artist.
Don't forget to check out the visualizations as you talk that set the beta for you.
You can earn plays and exchange these for unlocking premium content that is on the app.
With an above average rating of 4.3, the AutoRap app is one hell of an app to help you keep it real and get your house parties started with a bang!