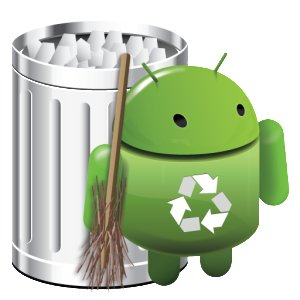 We probably don't look at anything as much as we look at our phone screens everyday. We probably don't touch anything as much as we touch our phone screens everyday. This is because we run so very many programs on our android devices that we don't even have a count of what all we opened and all the programs that ran.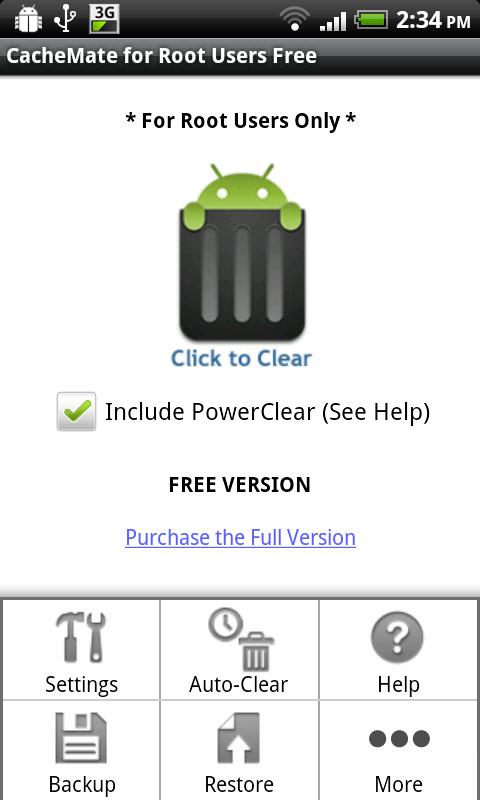 This leads to the accumulation of a lot of temporary files on our android devices which not only take up a lot of space in the long run but also make the processor work slowly. Therefore it becomes very important to constantly clear out these temporary files, in order to get the best out of our devices. Thus, we need an app called CacheMate.
Before explaining to you how wonderful this app is, I should tell you a little about another app without which this app cannot function. That app is BusyBox. For those who are unaware of this app, BusyBox is a software application that provides many standard Unix tools, much like the larger (but more capable) GNU Core Utilities.
BusyBox is designed to be a small executable for use with the Linux kernel, which makes it ideal for use with embedded devices. It has been self-dubbed "The Swiss Army Knife of Embedded Linux".
Now that you know what that is, lets get back to today's app – CacheMate for Root Users. This app is supposedly the original app for cleaning caches that guarantees that it cleans more caches than any other app of the same genre. While the authenticity of that claim cannot be guaranteed, this sure is an amazing app with the following features:
– Clear cache from ALL apps with one click!
– Auto-Clear – Schedule when caches are cleared. Choose from every hour, three hours, six hours, twelve hours, daily or every two days.
– PowerClear – Sweeps through your system and gets common cache from all apps.
– Clear some Data – An experimental feature that clears both unnecessary data and data that you may not want on your system at all times.
– Clear cache from SD card – Clears caches from your SD card freeing up precious space without having to browse through each folder.
– Cache select – Select which caches to clear.
There is a free version and a full, paid version of this app. The paid version provides you with more wonderful features and adds more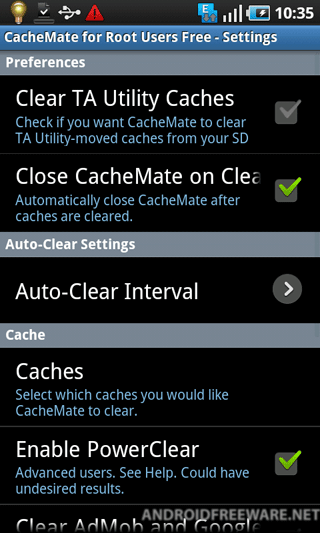 caches, data, a one-touch widget and removes ads.
While all the above mentioned things are great but what is really outstanding about this app is the fact that it understands that at times we are so busy that we do not have time to sit and get rid of caches and at times we forget to do it altogether due to so many things going on in our lives, therefore, you don't have to remember to run this app.
Instead, you can schedule a time and it will  run itself according to your preference, giving you a clean slate each time you use your phone!