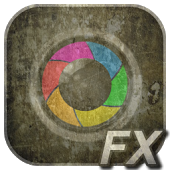 It is very truly said that a picture is worth a thousand words, except, today those pictures are worth much more than a thousand words. They are worth of fond memories, of times gone by, but, more importantly, they are worth a lot of social media presence in today's world.
If you share something on any social media platform, be it a tweet, a Facebook update, or any other platform, you will notice that it does better with an image attached to it. This explains the super success of Instagram.
Basically, images add an aesthetic appeal to anything. And to make regular images more appealing, there are hundreds and thousands of apps available. But why not go past wonderful image editing apps and download an app that takes amazing pictures in the first place? Let's welcome Camera Zoom FX New Composites.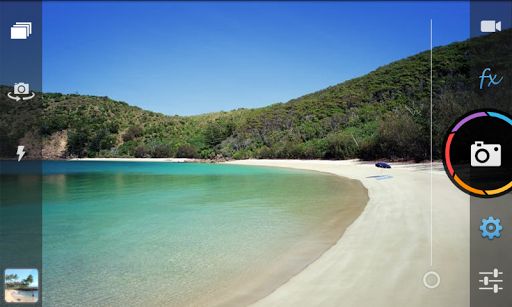 POWERFUL FEATURES:
● Fastest camera on Android
● Best Photo Mode!
● Stable Shot
● Timer
● Voice Activated
● Burst Mode
● Collage
● Time Lapse
● Silent camera mode
● Grid overlays
● Horizon level
● Set actions for hardware buttons
POST PROCESSING:
● Powerful editing suite
● 1-click presets: Diana, Retro, Holga 35mm, Toy…
● Total control of color, vignettes and fun effects
● Collages: e.g. 2×2 selfie shots
● Tilt-shift
● Light leaks
● Bokeh FX
FREE DOWNLOAD PACKS:
● Fun camera props
● Famous 'buddies'
● Shutter animations
● Scary Halloween ghouls
● Frames
What is new in Camera Zoom FX New Composites is that it allows quick start of both freemium or premium versions of main app and the permissions have been removed.
Whether we like it or hate it, our world has become a superficial one and knowingly or unknowingly, all of us are a part of it in some way or the other. Maybe we would not want to admit it but all of us like having amazing social media presence, which only comes from amazing images.
If not for anyone else, having a camera roll of visually appealing images would not hurt. And alter all, who does not like looking great? No that we do not without all these editing apps and all, but come on, let us be honest, all of us use filters.
Therefore, downloading Camera Zoom FX New Composites is like shortening the steps to get the final product. Instead of clicking images and editing them later, we can directly click images they way we want to final product to look like. And anyway, in this fast paced world, every second we save comes in handily because we do not have time to spare at all. But, our selfies and other images are equally important. We need to have an alluring record of each and every moment of our lives.
Why this is the app to download is because only a few apps have the number of different, incredible optioned that are available in Camera Zoom FX New Composites, it greatly improves the usefulness of the android and is a complete winner whenever the Android-Apple arguments take place amongst your buddies!