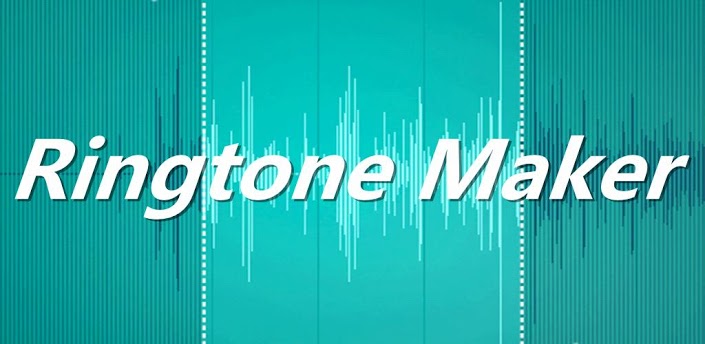 Music is a powerful influence on our lives and holds a special place in all our hearts through the ages. It adds a whole new color of excitement to our lives whenever we need it. Everyone loves carrying their favourite music collection on their smartphones these days and love putting up special ringtones and caller tunes to add a touch of their own personality to their devices. Keeping this in mind, developers have come with a great new Android app that makes the music experience a better one and takes music listening to a level where you can rejoice in its presence and share it anytime you want. We all have favourite songs and also our favourite parts within the song. And to ensure that we get exactly the tunes we love, the Ringtone Maker app comes to the rescue.
As the name suggests, Ringtone Maker enables you to cut different parts of songs which you can use as your ringtone in the future.
You can also use the same made clips as alarm tones and reminder notes. Other than that you can use the clips as alerts for various messengers too.
Here are its primary features.
By pressing Start and End to record the point or by typing in time stamps you can set the upper limit and lower limit of the song and it clips or produces output accordingly.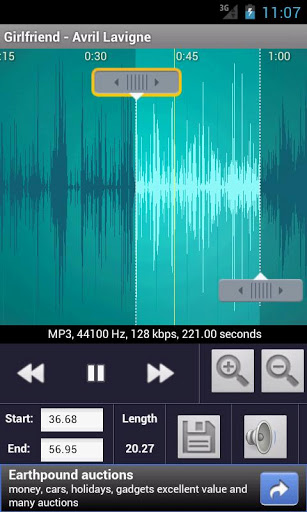 Set starting and ending points: Do this for a clip within the audio file, using an optional touch interface.
Then play the selected portion of the audio, including an indicator cursor and auto scrolling on the waveform.
Copy, Cut and Paste: The most basic editing feature that enables you to pick parts from a song and place it at another.
Fade in/out for mp3: You can set in fades from the start and end whilst making the ringtone
Preview: You can preview the ringtone files and assign to contact instantaneously.
You can also see a scrollable waveform depiction of the audio file at 5 zoom levels.
One tap on the screen you can move between different parts of the song and subsequently play them on the go.
As mentioned earlier you can clip the audio file and mark it as new or mark it as Music, Ringtone, Alarm, or Notification.
You can edit existing Files from the file and also record an all new voice clip that can be spliced in using the same methods as described above.
Ringtone maker allows you to directly assign a customized ringtone for a contact; you can also re-assign or delete the ringtone from contact.
You could also sort by Tracks, Albums, Artists, Covers, Genre, etc.
Moving to another important feature being the supported file formats. Ringtone maker supports:
WAV
MP3
3GPP/AMR – On recording sounds directly onto the handset Ringtone maker uses this format.
AAC/MP4 – these include unprotected iTunes music files as well.
The sounds are all displayed in a waveform format and thus the user can easily figure out what part is where.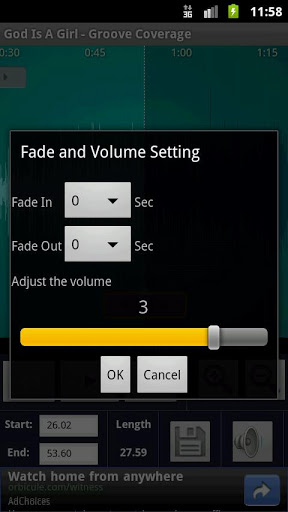 You can store the created music in the above formats on your phone through the SD card or purchase them through the Amazon MP3 store or using the Amazon MP3 app.
Unlike many Android apps that use the Menu keys to store some software functions, Ringtone Maker's keys are out on the interface and respond to touch. You can set the start and ending notes by sliding arrows along the timeline, This is an extended version has more features as compared to Ringdroid and has a decent 4.5 rating. Get busy with stylising your own ringtones with your favourite tracks and share them with your friends too by downloading the Ringtone Maker app today.