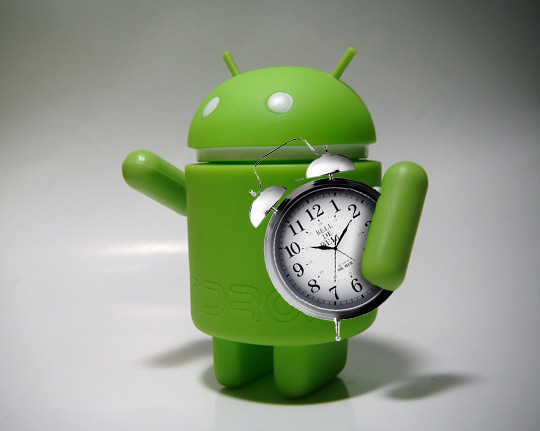 Almost all the people reading this know and have succumbed to the predicament of not being able to resist that pesky snooze button at the top of their alarm clock after a bad night of sleep. Well resist no more; we bring you a comprehensive list of the 3 coolest paid apps that will ensure you never doze off on the ring of that alarm and have a perfect workday. Let's dive straight into it.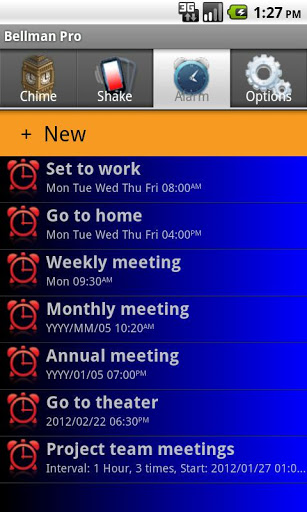 Bellman Pro
This app is designed to wake you up at any given time of the day when the alarm is set.  Bellman pro speaks out the time so that you see the time with your ears and not have to take the trouble to keep looking at the screen. Other than that Bellman pro has the following in it.
ü  Shake Detector: While the screen turns off shake the phone horizontally to have the app speak out the time in the voice customized by you.
ü  Headset manoeuvre: If you use a headset you simply have to double click on the play button and the time is spoken out. Make sure you download the "Official Google Music Player"
ü  Chimes: The alarm outputs an amazing chime which could be customized slowly increase in volume as it rings. This prelude can be selected from any music file stored in the SD card as well. This ring quarter hourly half hourly and hourly as well.
ü  Voice style: The voice over that speaks out the time can be customized to cater to your own style of voice.
ü  Languages: Languages available from English, French German, Mandarin, Czech, Italian, Spanish, Russian.
For your waking up without having to go back to sleep needs here's an app that is designed to have you customize your very own special alarm clock. Its features are: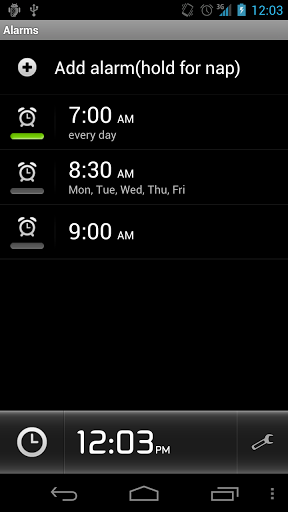 ü  Alarm ringers even while muted.
ü  Unlimited number of alarm you can set.
ü  Supports auto snooze and auto dismiss.
ü  Alarm that asks you a math problem to stop ringing.
ü  Alarm from the playlist.
ü  Alarm clock volume fade-ins.
ü  Flashlight/Torch Alarm Clock.
ü  Shake to snooze or dismiss alarm clock.
ü  Backup alarms and alarm clock configuration to SD card.
ü  Change snooze time after alarm clock snoozed.
ü  An only one time skip for alarm clocks.
ü  Transparent clock widgets, multiple clock sizes, and nap alarm widgets.
ü  Alarm clock speaks time and weather.
An extremely effective alarm clock app that does not just speaking out the time but speaking a lot more to suit your needs and pamper you as much. The best feature is that the talking voice is in the form of a British Woman personalized by who you to hear.
What kind of clothes should I Put on today? What's the weather like outside, who won last night's baseball game? What price did Bank of America's Stock price close at last night?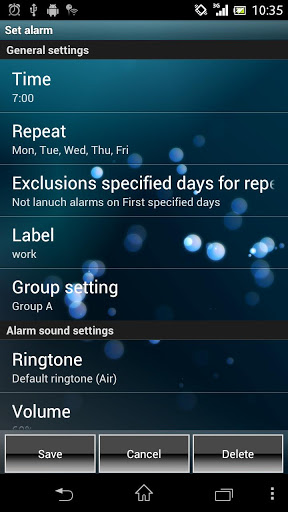 This app reads out information that is pertinent to you and what you should know. These include details such as:
ü  your latest emails
ü  Birthdays
ü  Your latest Gmail emails
ü  Your own RSS feeds.
ü  Google calendar appointment,
ü  Stock prices
ü  Sports scores
ü  Weather
ü  What happened on this day in history
ü  The morning's headline news
ü  Your Facebook friends who have birthdays today
ü  Quotes of the day
ü  Your Google task
ü  Your Facebook events in the next 24 hours
ü  Make generic GET and POST requests
ü  Traffic Updates
So there you have it. Three apps distinct in features and equally hard-hitting to not only wake you up, but take you through the day all with a shake, a double click of a button, or a simple alert preset to accommodate your whims and fancies.