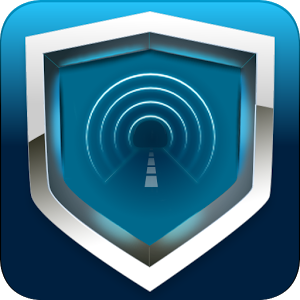 DroidVPN
If you have an amazing Android smartphone but aren't being able to use it to the fullest, you might be a victim of a number of factors like regional internet barriers, bypass firewalls and other such issues. But don't feel hopeless and/or irritated just yet! You don't need to because now you can help yourself out of such situations by simply downloading DroidVPN.
DroidVPN is an easy to use VPN software for Android devices. It's VPN service can help you to unblock regional internet restrictions, web filtering, bypass firewalls, and browse the web anonymously by tunnelling all your internet traffic from your android device to our servers. What separates DroidVPN from other VPN Applications is it can tunnel your traffic through ICMP(IP over ICMP). This means you can browse the internet even if you are only allowed to send ping requests and internet browsing is blocked on your firewall.
DroidVPN includes the following features:
– 1 Tap connect through widget
– Gives you unrestricted Speed
– Encrypts your internet traffic
– Unblocks web sites
– Tunnel IP traffic through ICMP or UDP (ICMP only works on rooted devices)
– Can sometimes connect to paid hotspots for free
– Save network traffic through data compression
– Block all annoying ads all over the web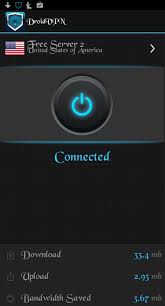 You need to fulfil the following requirements in order to use this amazing app:
1. Android version below 4.0 requires root.
2. On android phones below 4.0 you need a working tun.ko for your phone. (Look for our "TUN.ko installer")
3. DroidVPN account.
4. Working internet connection. DroidVPN is not a replacement for your ISP.
This is how DroidVPN works:
1. Enter the email that you registered and the password that is sent to you.
2. If you are using a free account make sure to change your server to "Free Server" by tapping the flag.
3. Press the large connect button.
4. When the "DroidVPN is now connected" message appeared, press the home or back button
5. You can now start browsing and all your internet connection will pass through our VPN server.
Also, you will need the following permissions to have a smooth sail:
1. ACCESS_NETWORK_STATE – Used in determining the state of your network connection.
2. ACCESS_WIFI_STATE – Used in determining the state of your WiFi connection.
3. INTERNET – Used to send data through your internet connection.
4. READ_EXTERNAL_STORAGE – Used in loading tun module that is saved on your sdcard.
5. WRITE_EXTERNAL_STORAGE – Required in saving logs to your sdcard.
6. READ_LOGS – Required if you want to send your logs for troubleshooting.
7. READ_PHONE_STATE – Needed by the VPN in checking the state of your phone.
8. WAKE_LOCK – Needed if you want to lock your WiFi/CPU to prevent the VPN from disconnecting.
Therefore, no matter what external limitations act as obstacles while you use your rooted/unrooted Android device, DroidVPN will definitely take care of most of the problems you face because it is the ultimate remover of all barriers!
SurfEasy VPN
Since I am a firm believer in freedom, and the fact that internet is not made for secrets, I have been researching quite a lot on apps that help in unblocking certain blocked areas of the internet, as well as bypassing firewalls. An app that can do that and also protect your wi-fi would be the best of both worlds. And you would deb happy to know that there exists one such app called SurfEasy VPN For Android. It unblocks sites, gives wi-fi security and provides privacy protection.
SurfEasy VPN for Android protects your online privacy, unblocks websites, protects your Security on Wi-Fi hotspots prevents ad tracking, and encrypts all of the data in and out of your device with one easy to use application.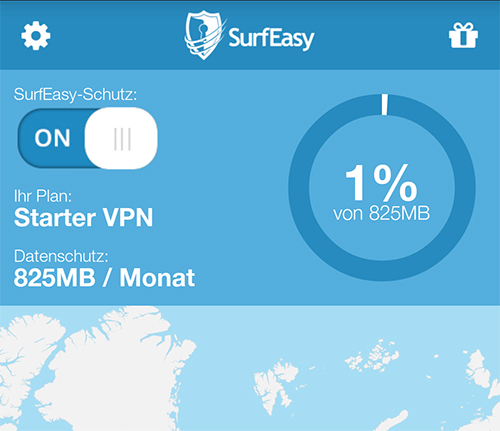 The Free VPN service starts at 500mb of data protection per month, and we give you the ability to earn plenty more by completing simple activities such as referring a friend, switching regions and following on Twitter.
• Wi-Fi Hotspot Security
• Mask your IP address, location and identity
• Browse anonymously to avoid being tracked
• NEW FEATURE – Block Ad Trackers
• Easy to use.
• Access blocked websites from anywhere in the world
• Bypass firewalls to browse without limits
• Friendly customer support
• Encrypt all traffic on your device
• Unblock Facebook, Netflix, Hulu, Pandora, and other blocked sites.
• Unblock VOIP services like Skype and Viber
• Fast global network managed 24/7
• Data security
SurfEasy paid plans now include Ad Tracking Prevention. We eliminate Ad Network and Social trackers before they hit your device. If you surf on Wi-Fi hotspots or unsecured networks SurfEasy VPN is the essential app for protecting your online privacy and security.
Earn More Free Data: SurfEasy Free VPN Starter Plan includes 500MB/month of data protection through the SurfEasy Private Network, but it doesn't end there. Earn unlimited amounts of freedata upgrades by:
•Referring friends
•Adding another device to your account
•Switching regions
•Following on Twitter
UPGRADE FOR UNLIMITED PROTECTION
You can also upgrade to unlimited bandwidth from the application. SurfEasy offers 4 recurring subscription options that both offer unlimited bandwidth:
Total VPN – Unlimited protection for any 5 devices.
Our best offering. Total VPN give your unlimited bandwidth on any 5 devices. Protect your phones, tablets or computers. SurfEasy can be installed on Android, iOS, Mac or Windows.
Monthly: $4.99 per month. Subscription will renew at the end of each month unless canceled.
Annual: $49.99 per year. Subscribe annually and save! Subscription will renew at the end of each year unless canceled.
Choose from locations in the United States, United Kingdom, Singapore and more.
Wi-Fi Hotspot protection when using public Wi-Fi or any mobile network. Easily unblock Hulu, Pandora. Unblock Facebook, YouTube, Twitter, Skype, BBC, Viber, or any other site while traveling or at work or school. You can earn an unlimited amount of Free VPN bandwidth just by showing your friends and family how to protect their privacy with SurfEasy. SurfEasy takes your privacy seriously. It does not maintain any logs about your online activities. Browse the web privately.
SurfEasy VPN For Android not only helps you get access to blocked websites but also provides protection to your internet related activities in the process. This is the best kind of an unblocking app because it does not mess with your security!