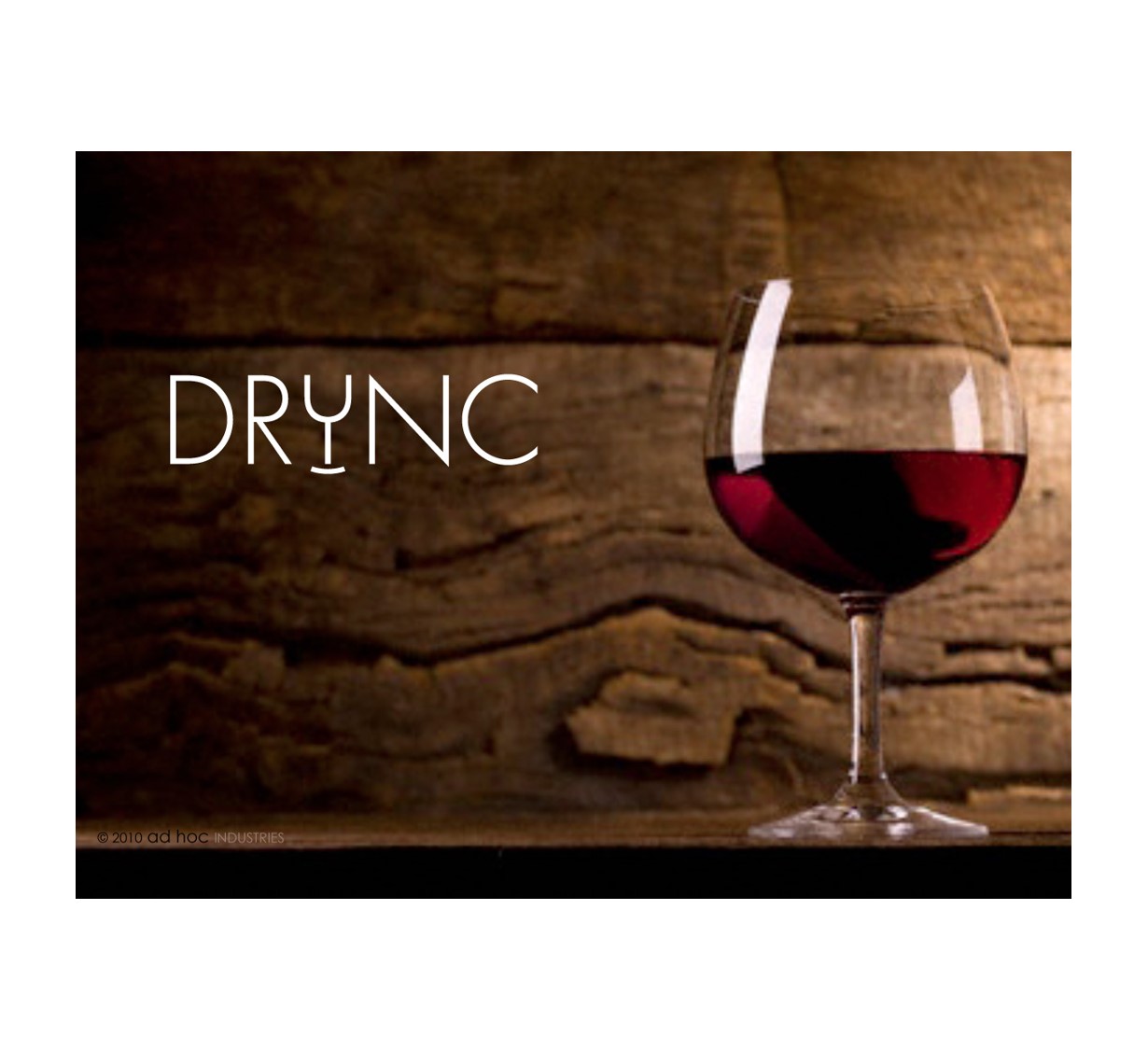 Wine is a synonym for sophistication. Wine is an art that enhances food. Wine is the better half of cheese. Wine is liquid gold and ruby poured into a cup of classy. Wine is magnificence. Wine is what makes that grand crystal chandelier in the middle of the room look beautiful. Wine is luxury at its best. Wine is needed to satiate the hunger for the high life. Wine takes years to become luxurious, both in taste and in expense. Good wine is not found everywhere.
A lot of us like wine because of the above mentioned reasons and also because it is delicious and good for the heart. But today there are different kinds of cheap wines available in abundance and all seem to be fine. So how does one pick diamonds out of a coal mine without being a wine connoisseur? Hire one? I would rather use that money to buy good wine. Go to wine tastings? Come on, how often can you actually do that? So what do we do if we have the desire but not the desired knowledge? One word – DRYNC. No, I am not asking you to drink in disappointment for nothing can be done because that is not true. DRYNC is the perfect little solution in the form of an app to take care of your wine needs.
You can easily buy wine you love with it because the it is that wine app that lets you track your favorite wines, find wines, learn about wine, save wine notes, read wine reviews, share wines with friends, and buy wine for home delivery, all in seconds. Not just that, it is the only wine app with the ability to buy with Google wallet.
The best part: it is very easy to use-
Wine finder: Snap a photo of any wine label and the app instantly recognizes it. Not only does it work on bottles, DRYNC can also scan labels from your camera roll, magazines, computer screens, and even billboards.
It also has some amazing features:
– SNAP a photo of the wine label, and DRYNC instantly matches it to show availability, price, ratings and descriptions without exclusive wine finder technology.
– TRACK your favorite wines, personal ratings, and tasting notes.
– BUY wine in seconds for delivery to your doorstep with its secure wine cart. Now you can also buy with Google Wallet.
– DISCOVER wines and see what your friends and other Dryncers are sipping. It has more than 30,000 bottles to choose from, so you have options.
– SHARE wine selections on Google+, Facebook, Twitter and email.
– LEARN about wines with its collections curated by its in-house sommeliers, and associated blog posts.
In addition to these features, it provides yet another service:
Save your wines once – have them on any device
– Create an account and log in on the web or on your Android phone. Your wine saves will sync automatically.
– On the Web: www.drync.com
So the worry to buy that perfect wine for the office party thrown by you because you are smart and you got promoted is over. You may also show off some knowledge provided by this app and become the star of the event!