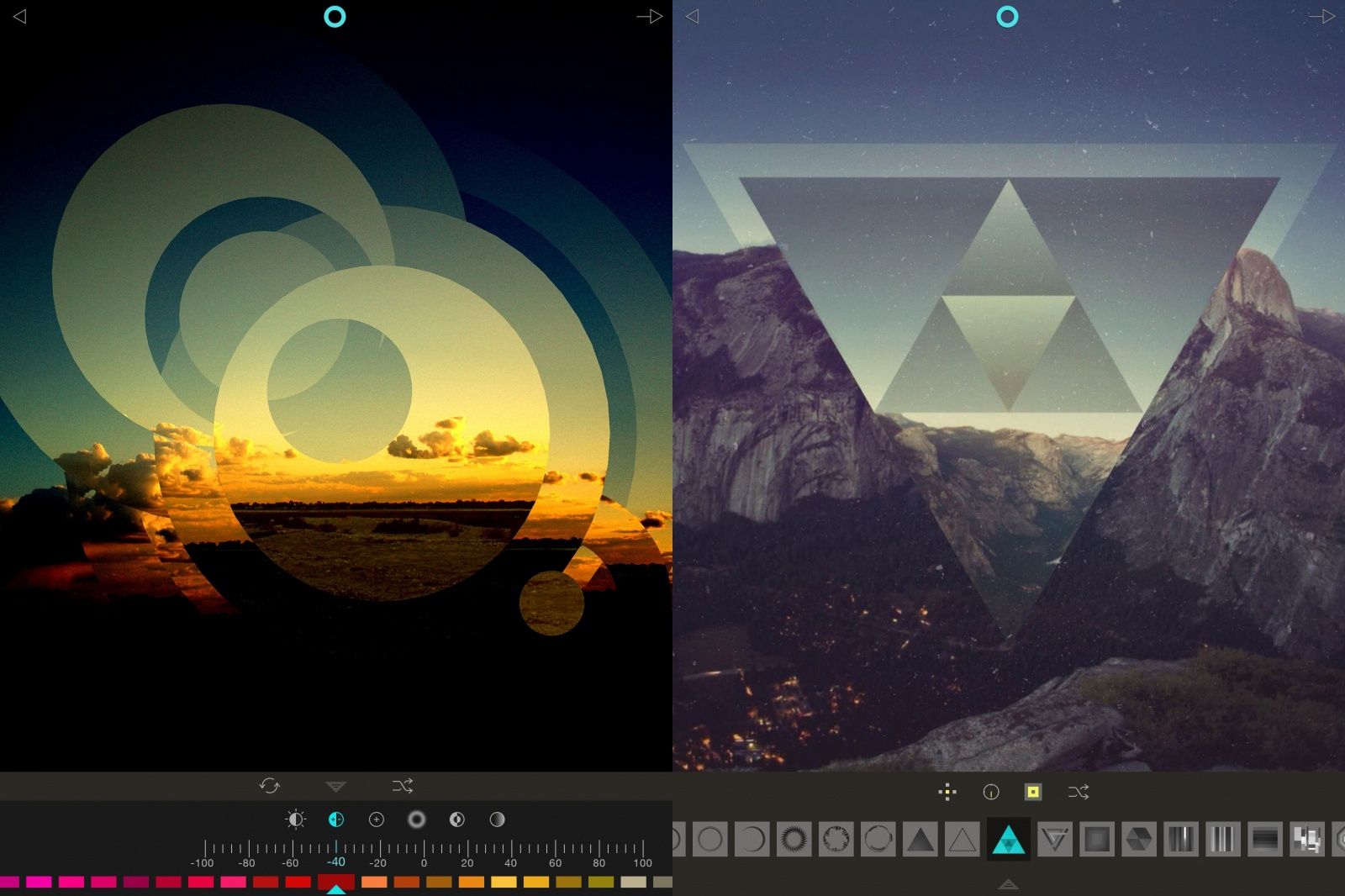 All of us love clicking pictures. All of us love editing our pictures to make it more beautiful. Some of us click pictures solely to edit them, they enjoy editing so much. The thrill of looking at a picture with enhances colors, putting filters on them to hide our flaws or to give some effect. The fact that your makeup selfie becomes a no makeup selfie after some editing is so much fun!
Some of us, however, are beyond the filters and cutting out fat from certain areas. We are more artistic in our photo editing. We are fascinated by lines and angels. What will happen if I add another curve to this picture? Can I give this picture an added dimension? Can I create a graphic modern art with these photographs? These are some of the frequently asked questions by people who have an artistic bent of mind.
This app is for people who have been obsessed with kaleidoscopes throughout their lives and have been fascinated with creating kaleidoscopic effects on everything. This app is for the people who enjoy psychedelic views much more than the regular ones. This app is called FRAGMENT.
With FRAGMENT, you now have the power to transform any image into totally unique, one-of-a-kind prismatic art you'll want to share with everyone. Whether you're looking to completely redefine and enhance your level of mobile photography, or simply want to add a subtle dose of creativity to your pictures, FRAGMENT puts the artistry in your hands.
It all begins with your images. Take your camera and compose a photo, or select from your Gallery. Once you have your image, the enhancing is in full effect. Unleash your inner artist and choose from a collage of inspired frames, shapes and patterns. Watch as your image is "fragmented" instantly into a myriad of prism-like glass pieces, thanks to a lightning-fast interface that works in real time. No lag time here, thank you.
Now dive in and manipulate at will. Rotate, resize, frame, drag, zoom, crop – FRAGMENT is completely scalable and a true reflection of your imagination. Add colors and adjust levels. Desaturate. Blend. Invert. Or go for something completely random and tap shuffle. It's all up to you where you want to take it.
This is not it. You may let the world enjoy your fabulous artistic twist of your photographs as you can send your vision to Instagram, Facebook, Twitter and other photo enhancement apps with just a tap. Hit "Refragment" and keep creating. It is simple and yet so beautiful.
Create something extraordinary every time you use this app and let the world see how talented your view of the world is. This app is for the people who think differently, who love seeing things upside down and inside out, the ones who enjoy landscape as much as portrait and can combine both to create amazing images.
This app is for everyone to give photography a new meaning. All of us should try it and ourselves come to the conclusion that this app is awesome!