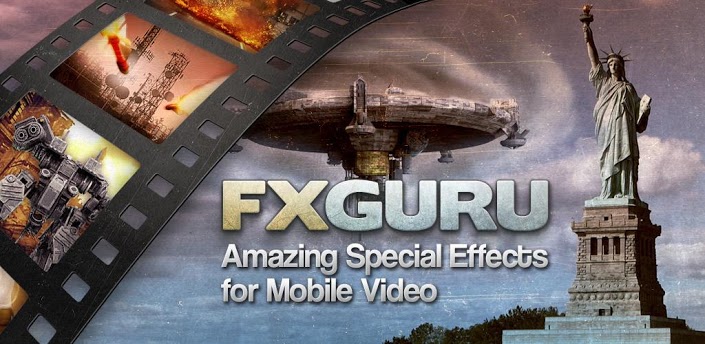 Almost all of us are sci-fi fans because of the incredible special effects and awe-inspiring concepts they introduce to us. It is the truest definition of escapism through a movie. These special effects carry us to a place that we might have never imagined. They carry us far away from our reality and leave us thinking about it even after the movie is over. These movies take our breath away and keep us wishing that we were movie stars, just so that we can be a part of such an experience at a whole different level. Ask someone who's seen 2001: A Space Odyssey or observe the face of someone who just walked out of an Interstellar IMAX screening.
Unfortunately, sooner or later reality hits us and we realize that we are never going to be movie stars and that we will have to make do with superhero or supernatural or sci-fi thrillers. Which is not that bad but being in one of such fantasy films would have been totally different. There is a way though, to include some of these effects in our lives and that way is an app called FX Guru.
Add the fun and excitement of big-budget Hollywood horror, sci-fi and action movie special effects to any video. FxGuru's Movie FX Director offers groundbreaking features for you to scare, impress or even hoax your friends.
– UNLEASH YOUR CREATIVITY with longer effects and cinematic filters for more drama and suspense
– DIRECT LIKE A PRO by using our MotionMatch™ technology and virtual decals to add realistic movement while filming
– SHOW OFF to your friends with HD recording, enhanced soundtracks and effect themes like animals, weapons, disasters, horror and much more.
– OVER 90 VIDEO SPECIAL EFFECTS AVAILABLE from explosive action to scary, heart-pounding terror and sci-fi
With FxGuru you can:
1. Avoid chores by annihilating up your lawnmower, bathroom or pile of leaves with a machine gun or rocket launcher
2. Scare the world by filming a ghost bride haunting your hallway
3. Create an elaborate hoax by recording an alien UFO invasion or Bigfoot in your backyard
4. Clear space in your driveway by destroying that old car with a drone strike and massive explosion!
5. Your only limit is your imagination!
A huge variety of free and paid effects are available, including:
– Horror and Terror: ghosts, zombies, werewolves, skeletons, madmen and more
– SciFi and Fantasy: mechs, UFOs, aliens, dragons, robots and more
– Weapons: guns, missiles, rockets, drones, flamethrowers, nukes and more
– Disasters: tornados, earthquakes, meteors, floods, lightning and more
– Animals: snakes, dinosaurs, cockroaches, rats, bulldogs, Bigfoot and more
– Vehicles: trucks, cars, helicopters, F1 cars, police cars and more
– Holidays: Santa, reindeer, gingerbread men and more
You can also check out the all-new Terror Pack with 6 terrifying effects including Bloody Heart, Hell Hound, Afterlife, The Hand, Evil Puppet and Haunted Soul.
Unless you have decided that you want to become a movie star and that you will definitely become one, I think that FX Guru is the next best thing in terms of making an ordinary picture an extraordinary one. All you need to do is download it and create unimaginable things to satiate your imagination!